Help us take OCR to the next level by supporting us on

Download MP3
7,968,952 bytes, 4:52, 216kbps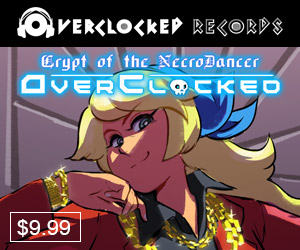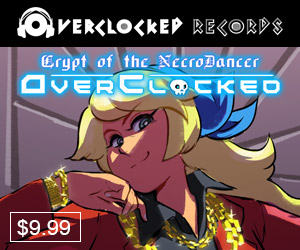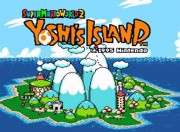 Newcomer nokbient (Noel Keith) debuts with a stellar, satisfying EDM / chip take on Yoshi's Island:
"Probably my best remix so far. I FRICKIN LOOOOVE Yoshi's Island!

This is the track that made me want to start remixing. This is a remix of the song that plays when the Yoshis find Mario at the beginning of the game. I have wanted to create my own version of this track for a really really long time since I was very young. Well, now I HAVE and it sounds rad!"
Achievement unlocked!! It's a great OST that I think could use some more attention, even if it's not exactly obscure or unmixed. This is an indentifiable, creative, expansive take on sources that I wouldn't have thought would work so well, but DAMN. Great production with a deep kick anchoring everything certainly helps, but the actual structure & treatment of the sources, along with the chromatic elements... fresh, surprising, accessible, and a great way to start the week. Emunator concurs:
"YES! I've been waiting for this track to arrive on the panel ever since I heard the first incarnation on the Workshop forums. nokbient wasn't on my radar prior to this, but from the moment I heard the first demo of this track I knew he was onto something special. In a way, this reminds me a lot of halc's old mixes - not just because of the prominent use of chippy tones mixed with more organic samples, but because of the overall playful vibe and wild harmony lines as well! It's all very bubbly and relaxing, but energetic when it needs to be, and endlessly detailed and nuanced.

Noel didn't slack one bit in stretching out the original source to a full-length remix. It might not feature the wildest production or sound design, but in terms of creating a fully-realized, expansive arrangement that still keeps the spirit of the source at heart, this is one of the best examples I've heard in recent memory!"
Yeah I don't really have any nitpicks, even - love the varied instrumentation, love how thingss develop, it held my interest for just under five minutes... everything clicks, and I'm gonna be jamming to it for years to come. Great way to debut on OCR, great way to start the week - kudos to Noel, definitely looking forward to future submissions... highly recommended!
Slimy
on 2016-10-03 17:39:37