ReMix:

Spelunky "Turkish Coffee"
Help us take OCR to the next level by supporting us on

Download MP3
7,257,732 bytes, 4:59, 192kbps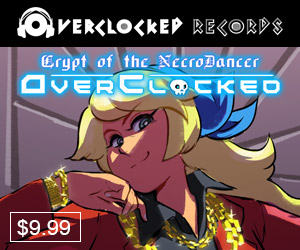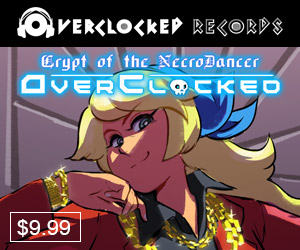 First off, if you've never HAD Turkish coffee, well... you should do something about that. Just... don't drink the stuff at the bottom. Secondly, a very happy birthday to the panel's own Sir_NutS AND Mr. Shnabubula (Samuel Ascher-Weiss) - to celebrate his 32nd birthday, Sam himself has got a new original album out through Perelandra Records, Cybersoccer 4141 Perfect Best Selection! With this album being his first new full production in about 4 YEARS, please wish Sam a HAPPY BIRFDAY by getting it, naming your own price, and enjoying funky, intergalactic new music by one of this community's most creative minds for over a decade!
We're celebrating on our side with Sam's official bonus arrangement off of Phlogiston's Spelunky soundtrack for the game's Xbox remake in 2012, which reunited Sam with the violin talents of Gabe Terracciano, and marks Sam's 25th posted mix on OCR! The birthday boy comments:
"Hey, this was done at the request of the composer for the game and a good friend, the beautifully Norwegian Eirik Suhrke, who actually just released a game that he both scored and helped develop called Downwell on Steam and it's really cool.

This is yet another collaboration with Mr. Gabe Terracciano, who is now in his 20s, which is crazy to think he hadn't entered his teens when I first started submitting to OCR. Anyway, it's a remix of the "Title Screen" and "Deathmatch" songs.

Also of relatively low importance, the "Huuuhhhh!" shouts are Gabe yelling into his violin mic to match the sample in the original."
Nice change-ups & transitions in this fun piano-violin duet that works in some grunts here & there and blends something like classical with something like jazz; it's easier to jump around like this in a solo or duet than in a heavier blend of instrumentation, where it might seem more jarring or representative of "medleyitis". In the more-than-competent hands of Sam & Gabe, everything flows pretty smoothly, with the focus shifting between the two of them, including passages that also split things pretty evenly. Jivemaster writes:
"Great/beautiful instrumentation here. I actually wasn't too bothered with dry nature of the violin, it's played so well, and the exposed nature of its tone lends a kind of sweetness to it. The piano provides great accompaniment and a solid rhythmic foundation - jumping around on its own at times and then backing up where it needs to. Lots of great changes in this arrangement."
Liontamer adds:
"The arrangement's structurally close, but the live aspect and natural performance dynamics personalized the themes well here. I'm not sure the title theme was even needed if the transition out of it was going to be that abrupt, but it's not a dealbreaker. Otherwise, fun tribute to Eirik Suhrke and a great game; let's go!"
What they said; fun stuff that derives most of its interpretive payload from the transformation to duet form and the dynamic, synergistic performances of two musicians who've made great ReMixes in the past, have done it again, and will hopefully continue! Happy bday, Bubula!