ReMix:

Tales of Phantasia "The Dream Will Never Die (Uplifter Mix)"
Help us take OCR to the next level by supporting us on

Download MP3
12,493,065 bytes, 7:06, 233kbps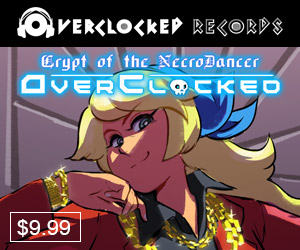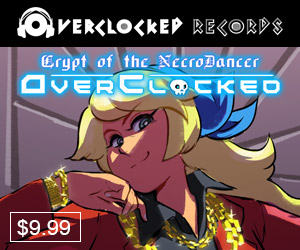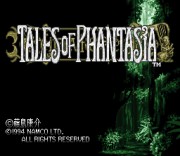 Very cool! Newcomer Kuro (Brendan Schmidt) brings us a sweet & energized vocaloid trance arrangement of "The Dream Will Not Die" from Tales of Phantasia, relatively unique in the VGM world for having vocals... on the SNES:
"Synths used: Pentagon, Rapture, Reason (only for the vocoder & percussion), Sylenth1, Z3TA+ 2.

Some nerd trance for ya. The original version of this song from Tales of Phantasia was like this weird 90s disco techno style. I wondered what it would sound like with a more modern-sounding trance/EDM remix, and there didn't seem to be one out there already, so I made this remix in Cakewalk Sonar X2 with various soft synths and VSTs. I made the vocals in Vocaloid 3 with the GUMI Power voicebank. Thank you for considering my submission! :)"
At over seven minutes, this is a humdinger, but Brendan fills it out & keeps it interesting the whole way through, and the Vocaloid work sounds great, too. Emunator writes:
"What a throwback! I haven't heard a trance remix like this in ages, this really brings me back to when bLiNd, Jewbei and ABG were in their heyday (the opening synths and the chopped vocals remind me explicitly of "White Skies.") This remix is really something special, Vocaloid is integrated in such a natural way that it doesn't even sound synthetic. Beautiful progression and buildups, satisfying climaxes, and overall a very professional presentation. I wouldn't be at all surprised to hear this on an official arrange album."
Sir_NutS adds:
"Umm yeah... this is good. This is indeed a throwback to the days of Ferry Corsten, Rank 1, etc. This could easily be in an anime intro and nobody would bat an eye. Pristine production and energy-charged arrangement. Perfect execution of a now-classic form of trance. I could nitpick this but it would be pretty pointless. As Emunator said, the vocaloid fits naturally and has been processed effectively, even with added vocoded work in later sections of the remix. Vocals do indeed follow the original, but also the lead is based on the original piano chords that serve as backing harmony. Excellent job, DP in my opinion."
Agreed; I've been waiting for a vocal take on this theme, though I certainly dug Dhsu & Anthony Lofton's instrumental collab from Summoning of Spirits. Regarding the source, it was very strange at the time to hear vocals - however lo-fi & sampled they might have been - pop up in a SNES song, in that fashion. This is one of the more tasteful, natural uses of Vocaloid I've heard, it works well, and it definitely doesn't hurt that every other aspect of the production is on-point, with a crisp, clean soundscape, and plenty of movement & momentum. Superb, memorable debut from Kuro - looking forward to hearing more!
Yami
on 2017-02-15 05:49:37