Help us take OCR to the next level by supporting us on

Download MP3
13,182,379 bytes, 7:42, 227kbps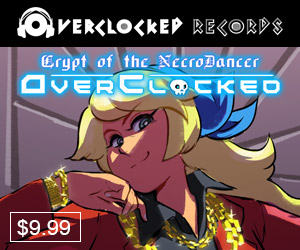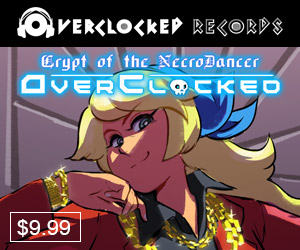 First off, if you missed it, check out An OverClocked Christmas v.10 for this & other excellent musics, as well as the nine previous entries! Rozovian (Ad G) has made several contributions to AOCC over the years, and two of them were from SD3, so it's nice to see the tradition continue with this extended, mellow jazz/electronic hybrid arrangement of Secret of Mana, aka Seiken Densetsu 2:
"I've tried to keep myself engaged with the Mana series and its fans by making something from the franchise each year for AOCC for as long as I've been directing the SD3 project, and as it's been going on for so long, it's amounted to quite a number of AOCC contributions over the years. This particular source was suggested by a fan of those mixes, and it's quite a confidence boost to get requests like that.

I think I've started to figure out what made my Zelda remix from way back when work so well. This is in the style of that remix, "Eye of the Storm," with newer influences as well. It's also the first mix finished on my spectacular, brand new, old and reborn, budget music computer. Spending a year without a decent music making setup wasn't easy. I'm glad I no longer have to."
Nice; we *thought* our SD3 album was finally gonna release this year, but Q1 2017 is looking solid. It'll happen, and it'll be beautiful :) Like this mix - Ad really embraces Kikuta's aesthetic, while simultaneously expanding the palette and shifting the genre a bit. It's mellow stuff, but it definitely has a pulse, as moments of shimmering beauty are juxtaposed with some jazzier stylings. Larry sums it up very well:
"The original's one of my favorite mood pieces in Kikuta-san's Secret of Mana soundtrack, so as soon as the melody arrived at :47, I knew I was in for a treat. I enjoyed the percussion rhythms and bassline, which both hearkened back to the jazzy energy of Rozo's excellent Ocarina of Time mix, and the e-piano and flute also worked nicely when in play. Really nice textures throughout with all of the aforementioned instruments along with various soft pads (2:05) and glassy accents (2:25). The drop at 2:33 was handled well, moving into a more mysterious synth lead before pulling in Seiken Densetsu 3's "Harvest November" for the first of two quick cameos at 3:13 (and again at 5:54). I'm just loving the dynamic twists throughout, with Ad always evolving the instrument combinations and subtly tweaking the treatment of the melody. Rozovian executes his longer arrangement concepts so effectively, so it's great to have him back on the front page with a fresh one, motivated by the community's holiday cheer via volume 10 of An OverClocked Christmas! :-)"
Ditto all that; great to see another AOCC/Rozovian/Seiken piece, great that Ad's got a working music computer now, and great mix!