Help us take OCR to the next level by supporting us on

Download MP3
4,627,830 bytes, 2:51, 213kbps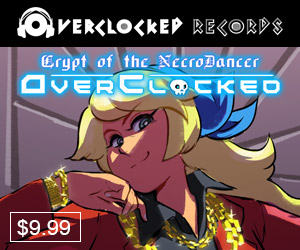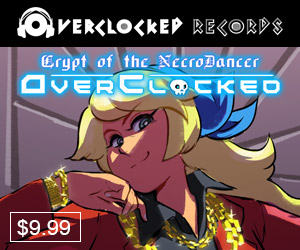 nelward (Nick Elward) follows up his quirky debut EarthBound ReMix from October of last year with another somewhat eccentric arrangement, this time taking a theme that Soyo Oka used in BOTH Link's Awakening AND SimCity and creating a funky, FX-laden groove that almost sounds like the opening theme to a VERY weird 70's sitcom - in a good way:
"It's a reinterpretation of the "Mr. Write" theme from Zelda: Link's Awakening, and also "Dr. Wright's Theme" from SimCity for the SNES. Both are by Soyo Oka. Thank you, Mrs. Oka.

I always knew this as Mr. Write's theme from Link's Awakening and it's a tune that always gets stuck in my head despite only being featured in that game briefly. The loop is only about 4 bars, so I had to embellish it a bit. Hope you enjoy!"
This feels like the type of jam I could get some serious shopping done to at the local Junes; some SNES-style embellishments remind me of the original SMW OST, and the funky retro brass & orchestra hits reflect a laid-back, rather playful aesthetic. Not without some pointers/critique, Chimpazilla writes:
"The remix by comparison is creative and lively, and at the same time chill, and all the while the source is completely recognizable. The breakdown is cool and unique, I would have liked some extra ear candy there, but it breaks up the arrangement nicely. There are some sections that repeat essentially wholesale, and I would have preferred to hear some different elements added the second time around, but I have to give credit for what you did with this short source so I'm overlooking the copy/pasta."
Sir_NutS echoes:
"This remix is very simple but also very clever. The sound design won't blow anyone's mind, and the mixing is decent, but the arrangement ideas introduced to such a short source are remarkable. On my subjective take on this, this is super catchy and will brighten anyone's day with its happy, careless nature."
It's upbeat & makes it rather hard not to smile, in addition to being a good example of extrapolating from a more minimal source. While I agree with Kris that some of the repeating bits could & should have been differentiated, this is a fun, postivive, kinda-silly-yet-still-very-creative mix from nelward; I dig how his mind works, it's fun to see that Soyo Oka was clearly having fun as well with the homonym Wright/Write sibling sources, and we hope you enjoy!
Mordi
on 2017-01-10 16:30:20