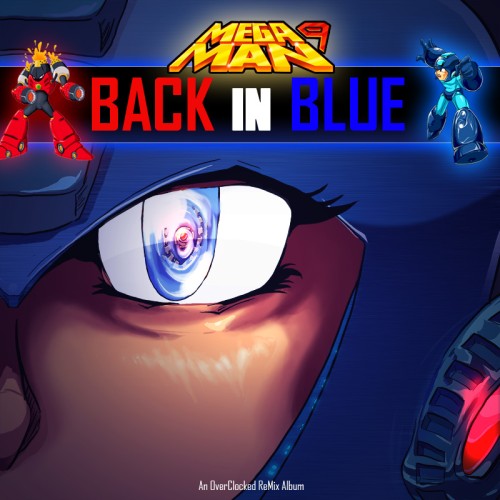 Album:

Mega Man 9: Back in Blue
A free
arrange

album, published by OverClocked ReMix on 2011-09-07
Disc 1
| | |
| --- | --- |
| 1. Select Hop [Stage Select] | 3:07 |
| 2. Sir Jordanius - Smooth As Honey [Hornet Dance (Hornet Man Stage)] | 4:53 |
| 3. Vurez - Friend Turned Foe [Boss] | 2:34 |
| 4. Main Finger - SIZZLING CIRCUITS!! [Strange World (Dr. Wily Stage 3)] | 4:07 |
| 5. k-wix - Origami Robots [We're the Robots (Dr. Wily Stage 2)] | 5:05 |
| 6. bLiNd - Pitched in Suspense [Suspense] | 5:02 |
| 7. Mazedude - Morricone Man [Maze of Death (Endless Stage)] | 3:04 |
| 8. DarkeSword - Cool Burn [Magma Burning (Magma Man Stage)] | 3:34 |
| 9. Corran - Splash Waltz [Splash Blue (Splash Woman Stage)] | 3:59 |
| 10. Rexy - Shopping Network [Shop] | 4:40 |
Disc 2
| | |
| --- | --- |
| 1. k-wix - Crysis Crystal [Jewel Temptation (Jewel Man Stage)] | 3:04 |
| 2. Joshua Morse - Astro Fusion [Galaxy Fantasy (Galaxy Man Stage)] | 3:51 |
| 3. The Kilgores - Family Jewels [Jewel Temptation (Jewel Man Stage)] | 2:53 |
| 4. Sixto Sounds - High Voltage [Plug Electric (Plug Man Stage)] | 4:36 |
| 5. Cyril the Wolf - Ninth Fight [Title] | 2:08 |
| 6. k-wix - Tornado Blitz [Thunder Tornado (Tornado Man Stage)] | 3:02 |
| 7. Sixto Sounds - The Skull Fortress [Flash in the Dark (Dr. Wily Stage 1)] | 4:21 |
| 8. CarboHydroM - A New Beginning [Staff Roll ~ Ending] | 3:15 |
Credits
Directors
Arrangers
Composers
Discussion
Latest 1 comments/reviews; view the
complete thread
or
post your own
.
---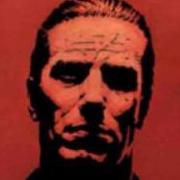 Liontamer
on 2011-09-07 11:08:21
---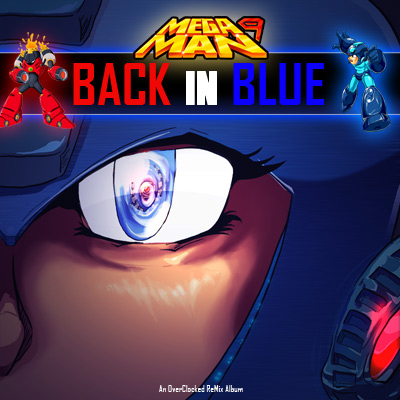 OC ReMix Presents Mega Man 9: Back in Blue!
September 7, 2011
Contact: press@ocremix.org
FAIRFAX, VA...OverClocked ReMix today released its 27th arrangement album, Mega Man 9: Back in Blue. The album, directed by OC ReMixer and Cave Story 3D musician Dustin "k-wix" Kulwicki, features 14 artists producing 18 arrangements from Capcom's 8-bit revival for the Mega Man series, Mega Man 9. The album's release also features numerous pieces of visual artwork by a dedicated group of fans, intended to compliment the music.
Back in Blue is available for free download at http://backinblue.ocremix.org. This album was produced to help promote the music of Mega Man 9, was made by fans, for fans, and is not affiliated with or endorsed by Capcom or Inti Creates; all original compositions are copyright their respective owners.
Released in 2008 on the WiiWare, Xbox Live Arcade, and PlayStation Network services, Mega Man 9 brought the series back to its NES roots with an artificial 8-bit side-scrolling style emulating the first six games of the series. Accompanying the retro visual style was a soundtrack to match, crafted by Inti Creates' III sound team of Yu Shimoda, Ryo Kawakami, Hiroki Isogai and Ippo Yamada to encapsulate the sound of the original Nintendo Entertainment System.
"The goal of the Back in Blue project was to remix the Mega Man 9 soundtrack in a variety of styles and pay tribute to one of the greatest platforming series of all time," said album director Kulwicki, whose efforts have resulted in an album full of funk, rock, electronic, dance, spaghetti western, acoustic and fusion interpretations of the game's original music. "I am proud with not only the completion of this project, but the quality of the artists that shines through in every single track."
Following the release of Joshua Morse's The Robot Musem, Back in Blue is OC ReMix's second Mega Man album, and the first dedicated to an individual Mega Man game. "Mega Man 9 was a true throwback to the earliest entries in the franchise and proved that retro games still had a spot in modern video games," said Kulwicki. "We want to say thanks to Capcom and Inti Creates for creating Mega Man 9, and I say thanks as well to the artists of Back in Blue for all of their hard work!"
About OverClocked ReMix
Founded in 1999, OverClocked ReMix is an organization dedicated to the appreciation and promotion of video game music as an art form. Its primary focus is www.ocremix.org, a website featuring thousands of free fan arrangements, information on game music and composers, resources for aspiring artists, and a thriving community of video game music fans.
Content Policy
(Submission Agreement and Terms of Use)
Page generated Sun, 07 Mar 2021 01:21:01 +0000 in 0.2363 seconds
All compositions, arrangements, images, and trademarks are copyright their respective owners. Original content is copyright OverClocked ReMix, LLC. For information on RSS and JavaScript news feeds, linking to us, etc. please refer to resources for webmasters. Please refer to the Info section of the site and the FAQ available there for information about the site's history, features, and policies. Contact David W. Lloyd (djpretzel), webmaster, with feedback or questions not answered there.