Credits
Directors
Arrangers
Composers
Performers
Lyrics
Artwork
Discussion
Latest 3 comments/reviews; view the
complete thread
or
post your own
.
---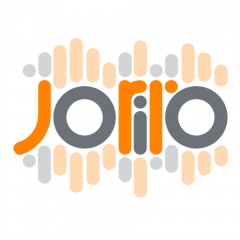 Jorito
on 2016-10-31 14:45:18
---
YoshiBlade reached out to me about a month ago with his spooky album concept and asked me if I could join. 'Unfortunately' I was tied up in holidays and some album co directing so I couldn't make it. Pity since I had a cool track for it, but it's great to see it released nonetheless! I had the privilege of listening to quite a few of the tracks (I remember the Protodome track from our Remixing With The Stars team up), and it's a spooky, eerie set of tracks for sure that will go along well with any Halloween. Gotta check out the voice acting though, after "The Old Mansion by the Road" I can handle some more


Gario
on 2016-10-31 13:39:36
---
You're very welcome for the help on it - I'm glad that we were able to publish it in said short amount of time. More good music for OCR to host is always a great thing, so thanks for letting us publish it.
It's a short, tight little project that is quite high-quality. I do recommend it for anyone who isn't feint-of-heart. And for those that are, too; y'all could use a good spook when good music is involved.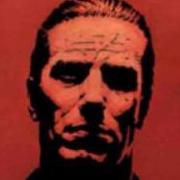 Liontamer
on 2016-10-31 03:35:58
---
Boo!..... OK, now that that's out of the way.
After seeing there was no plan for a Halloween project, I sent Gario an email on Oct. 1st and basically said "I have these spooky remixes, can we do this in less than 30 days?" and we did. I want to give a huge public thank you to Gario for being my point man here, I'm fairly certain this project would not have happened without his feedback, encouragement, and networking. Thank you, Gario.
So this project is the progeny of those anthology style movies and TV shows, a la Tales from the Crypt, Creepshow, Tales from the Darkside. In that vein, every track I consider a story leading into the next one, with the radio-style dramas serving as the reset button, the point of mental collection, then starting a new section.
I will say that I am very, very proud of the teamwork that took place. I have several scripts/skits that I dream up daily and it really felt incredible to hear them come to life with the help of the voice actors! I want to thank my voice actors Joe Zieja, Stephen and Bryan of the OverClocked PodCast, Abigail Endsley, and VinnyMac for their roles as The YoshiBlade Players (now accepting applications).
That's about it! I really hope you enjoy the project, and thank you for taking the time to listen to it and to read my notes!
- D L (YoshiBlade)
Content Policy
(Submission Agreement and Terms of Use)
Page generated Thu, 08 Jun 2023 04:28:19 +0000 in 0.9627 seconds
All compositions, arrangements, images, and trademarks are copyright their respective owners. Original content is copyright OverClocked ReMix, LLC. For information on RSS and JavaScript news feeds, linking to us, etc. please refer to resources for webmasters. Please refer to the Info section of the site and the FAQ available there for information about the site's history, features, and policies. Contact David W. Lloyd (djpretzel), webmaster, with feedback or questions not answered there.