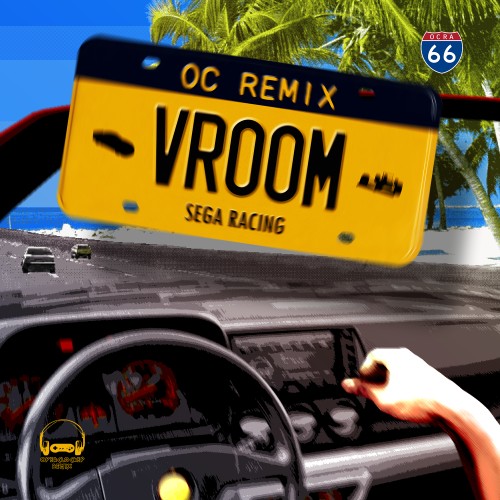 Album:

VROOM: Sega Racing
A free
arrange

album, published by OverClocked ReMix on 2018-05-09
Disc 1
| | |
| --- | --- |
| 1. Rolling Start! (Daytona USA) | 4:00 |
| 2. Green Dust Highway (Sega Rally Championship) | 3:00 |
| 3. Dat Yugo (Indy 500) | 3:08 |
| 4. Plastik Skies (Daytona USA) | 4:54 |
| 5. Magical Soul Shower (OutRun) | 4:42 |
| 6. YOU'RE TOO SLOWE! (NASCAR Arcade) | 5:17 |
| 7. Autos, Arps & Minimoogs (Sega Rally Championship) | 5:03 |
| 8. Tail Chaser (Metropolis Street Racer) | 4:57 |
| 9. Five Laps (Virtua Racing Deluxe) | 4:33 |
| 10. Final Ride (OutRun) | 2:45 |
| 11. Tail Chaser (Instrumental) [Metropolis Street Racer] | 4:57 |
Credits
Directors
Arrangers
Composers
Performers
Lyrics
Discussion
Latest 2 comments/reviews; view the
complete thread
or
post your own
.
--- Subz1987
on 2018-05-09 13:27:44
---
Listened to the album yesterday when I caught it before being announced and it's awesome. Gonna be in my playlist for my next road trip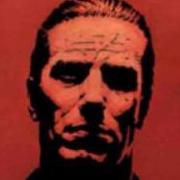 Liontamer
on 2018-05-08 13:12:15
---
Racing games were a huge love of mine, despite my being mostly terrible at them -- generally, the better the powerslides, the more fun I had -- and Sega's most fondly remembered products of the genre offered unique experiences, usually with music best described as "smooth," from rock to jazz and back again. It was probably fate I ended up working to finalize this album release, formerly subtitled "The Best of SEGA Racing."
This was a long time coming: several years and several directors, many ups and downs, regrettable delays and omissions. Be aware that several tracks may have spent years in limbo, but are presented here without freshness dating. I was asked to take what we had, revise album art and help put together a release package, but I quickly uncovered quite a bit of incomplete work that I felt needed attention and further development. I'm pleased with the result: because of staff and artist efforts, we were able to establish a ten-track album (plus an instrumental), as opposed to a six- or seven-track EP.
The original vision was to showcase the variety of soundscapes a person could drive a vehicle to, from slow-cruisin' tunes to more accelerated, upbeat tracks, to high-powered lead-foot bangers. We wanted to basically give you a smooth, steady ride in each song. What our artists and staff have put over the finish line will hopefully provide that sensation for you, even if you're not licensed and out on the road.
Special thanks to Robbie "AkumajoBelmont" Sabo, creator and initial director, and to successors Niyazi "DiGi Valentine" Somnez, Stevo "Level 99" Bortz, and Dustin "Theory of N" Lagaly. Thanks also to all our contributors past and present. Enjoy the ride!
- José E. Felix (José the Bronx Rican)
Content Policy
(Submission Agreement and Terms of Use)
Page generated Tue, 06 Jun 2023 21:20:35 +0000 in 0.2223 seconds
All compositions, arrangements, images, and trademarks are copyright their respective owners. Original content is copyright OverClocked ReMix, LLC. For information on RSS and JavaScript news feeds, linking to us, etc. please refer to resources for webmasters. Please refer to the Info section of the site and the FAQ available there for information about the site's history, features, and policies. Contact David W. Lloyd (djpretzel), webmaster, with feedback or questions not answered there.