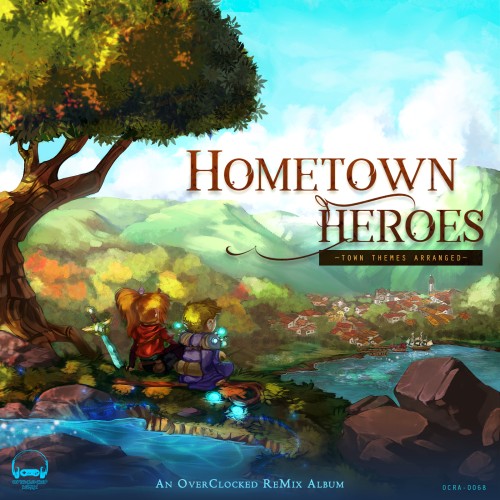 Album:

Hometown Heroes: Town Themes Arranged
A free
arrange

album, published by OverClocked ReMix on 2018-11-19
Credits
Directors
Arrangers
Composers

Akiyuki Morimoto, Atsushi Shirakawa, Dennis Martin, Hayato Sonoda, Hirofumi Matsuoka, Hirokazu Matsumura, Izuho Numata, Kazumi Totaka, Keiko Fukami, Koji Kondo, Kozue Ishikawa, Masahiko Kimura, Masahiro Aoki, Masaru Nakajima, Michiru Yamane, Minako Hamano, Mitsuhiko Takano, Motoi Sakuraba, Nobuo Uematsu, Tadayoshi Makino, Takashi Yoshida, Takeo Miratsu, Tsuyoshi Sekito, Wataru Ishibashi, Yasunori Mitsuda, Yoichi Yoshimoto, Yoshiaki Hoshi, Yuko Komiyama

Performers
Lyrics
Discussion
Latest 2 comments/reviews; view the
complete thread
or
post your own
.
--- Clem Fandango
on 2020-09-01 17:15:42
---
In the early weeks of pandemic isolation, at a time when I felt stressed, I thought to myself, "I'll listen to this town theme album I've never actually listened to before. It seems chill." I was right! It's a great bunch of tracks.
It also unexpectedly made me Feel Things. The South Figaro theme turned into a lullaby absolutely destroyed me. The day I listened to it, I had found out that my grandmother passed away early that day, and even though the song is a mother singing to her baby, I heard the lyric "Our day was short / somehow time flew by / I know it's hard to say good-bye" and I thought about my grandma, because no matter how long someone lives it always feels like the day was short when they're gone, and that hit me with the waterworks. On the other end of life, I have a little niece and nephew who I was spending time with every week and now I have seen them once in six months, so I heard "Tomorrow will come / and we'll start a new day / and see what adventures await" and I thought about all the growing up they're doing and adventures they're having without me and that shredded me pretty well too.
It's a beautiful piece of music. Salute especially for that one and to everyone else involved in this album too.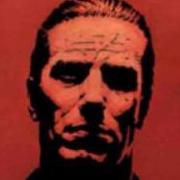 Liontamer
on 2018-11-19 07:19:04
---
Once again, I was very lucky to work with the talented and passionate members of the OCR community. Hometown Heroes offers a neat little package of emotions, most of which are nice and warm and comforting. Being home, missing home, and returning home are recurring themes that create a nice range of feelings as explored by the different contributors to this project. Even though the concept of the project is restrictive to town themes, the multiple interpretations still make it a nice, varied experience. Every individual piece brings something different to the table.
As a contributor, which is how I started with this project, Hometown Heroes has been an interesting change of pace for me. Usually, my music-making tendencies are a bit on the crazy side of things, with occasional exceptions. This is one of those exceptions, and it's good to take a deep breath and to make things with a BPM slower than 160 once in a while.
- Emery Monzerol (DaMonz)
Content Policy
(Submission Agreement and Terms of Use)
Page generated Tue, 28 Nov 2023 11:15:15 +0000 in 0.8324 seconds
All compositions, arrangements, images, and trademarks are copyright their respective owners. Original content is copyright OverClocked ReMix, LLC. For information on RSS and JavaScript news feeds, linking to us, etc. please refer to resources for webmasters. Please refer to the Info section of the site and the FAQ available there for information about the site's history, features, and policies. Contact David W. Lloyd (djpretzel), webmaster, with feedback or questions not answered there.