Posted 2016-03-08, evaluated by djpretzel
---
WELCOME TO YOUR DOOM!!
We are proud to announce the release of our 56th community arrangement album, BadAss: Boss Themes: Volume III, available for FREE @ http://badass3.ocremix.org!
Director Pieter "pu_freek" Van Os writes:
"And there it is, the final entry to the BadAss trilogy. After being assistant director of the first two volumes, I was now taking the helm as project director with Alex (Chernabogue) as my trusted assistant. Since I became the assistant director for BadAss 1 (after already being a ReMixer when it was still called Crescendo to Chaos under a different management), I never stopped working for BadAss. The preparations for volume 2 started just before the first volume was released, and this volume was also being worked on before the release of BadAss 2. In other words, I've been busy with directing BadAss since May 2009 (and involved as a ReMixer since May 2006); it's been a part of my life for quite some time. Of course, I wouldn't be doing this if I didn't enjoy it as much as I did!

This time around, I wanted to change the genre and feel of the album a bit while still keeping it in line with expectations for a boss themes album, just like David (David L. Puga, director of BadAss Volume 1 and 2) did with volume 2. As I described it in the project thread at the OverClocked ReMix project forum: "Instead of gritty and mean as with BA2, Volume 3 will be more adrenaline-pumping, epic and twisted. People should feel dark and evil when listening to this album. This could be done with epic and bombastic songs, but also with really creepy or twisted songs. This means more orchestral influences (such as low choirs or strings) or more dissonance/eerie arrangements". And man, did the artists deliver!"
Kudos to Pieter for taking the helm and completing the trilogy, in true BadAss form. The series has provided VGM villains with the aggressive, sinister, malevolent, and beautifully evil tributes they deserve, introducing new artists AND games/themes to OC ReMix in the process. We kick things off with Sbeast (Scott Houghton), who debuted last year with superb contributions to both Vampire Variations III and Heart of a Gamer, and continues his track record of high-energy album work with a galvanized, epic rock/orchestral take on FF4's "Zeromus" theme which, while playing it fairly conservative with the arrangement, injects some additional mojo and ups the ante:
"I've previously covered music from the Final Fantasy series (Terra's theme) and have been wanting to do another one for a while now, and this project gave me a reason to. I went with the final boss theme from Final Fantasy 4, because... well, it sounds badass. In terms of arrangement, it's pretty conservative and, if it was a political party, it would be Republican. This is mostly because I liked the original arrangement as it was and didn't want to make major changes to it. So I changed the instrumentation, extended some sections and added embellishments here and there whilst keeping the original themes as a foundation to build on."
Director pu_freak writes:
"Kefka is not the only Final Fantasy villain that deserves an epic orchestral rock rendition of his theme. Meet Zeromus, a being of pure evil who just got much more BadAss thanks to Sbeast's awesome take on his theme. Sbeast joined us quite late in the game, with his first full arrangement in October. But talented as he is, he could quickly incorporate the suggestions we had to make a great addition to our album.

While this mix may be one of our more conservative mixes, Sbeast has infused it with a great evil vibe and added some great dynamics and variations to certainly give this a unique feel to it. Sbeast has quite a lot of mixes on his YouTube channel, so go check it out! And to those already complaining about having too much Final Fantasy or Square Enix mixes on it: you know you're only complaining because you already can't take the amount of Evil and BadAssery on this album. Still with us? Then let's continue..."
Co-director Chernabogue, who also put together the badass BadAss 3 trailer, writes:
"From Kefka to Zeromus. We continue with some epic rock, and a rock/orchestra take on another FF final boss. The orchestra is more discreet on this one, so you can better appreciate the guitar work. With the addition of a few synths, Sbeast creates a perfect, fast-paced track that still has a lot of energy."
Awesome stuff, glad to see Sbeast continuing to lend his work to album projects, funpun mix title, and an excellent way to kick off our third journey into darkness! Grab the album, seed the torrent, and spread the word @ http://badass3.ocremix.org!
Discussion
Latest 3 comments/reviews; view the
complete thread
or
post your own
.
---

DimeTower
on 2016-03-09 23:27:16
---
True to the source, but when the artist is at their best, the remix really takes on an evil kick, particularly 1:20-1:40, the amazing guitar screech at 1:54, and the final orchestral/hard breakdown at the end. I really had fun with this piece!!
timaeus222
on 2016-03-08 14:24:21
---
You can pretty much always tell when it's SBeast's work because of his distinct "sound" and playing style. Great, high-energy work here!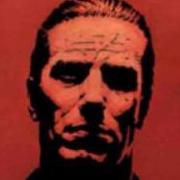 Liontamer
on 2016-03-08 02:31:14
---
What did you think? Post your opinion of this ReMix.
Sources Arranged
(1 Song)
Primary Game:

Final Fantasy IV (Square , 1991, SNES)
Music by Nobuo Uematsu

---

Songs:
---
Tags
(0)
Genre:

Mood:

Instrumentation:

Additional:
---
File Information
Name:

Final_Fantasy_4_Zeromus_Sum_Game_OC_ReMix.mp3

Size:

6,260,412 bytes

MD5:

6666d1c2e22d8fe94edd8166aa96cfcd

Bitrate:

238Kbps

Duration:

3:27
Download
Size: 6,260,412 bytes
MD5 Checksum: 6666d1c2e22d8fe94edd8166aa96cfcd
Trouble downloading?
Right-click one of the mirror links above and select "Save Link As" or "Save Target As"!!
Help us save bandwidth - using our torrents saves us bandwidth and lets you download multiple mixes as a single download. Use the tracker below and scroll for more information, or visit https://bt.ocremix.org directly, and please don't forget to help us seed!!
ocremix.org is dedicated to the appreciation and promotion of video game music as an art form. more...
Content Policy
(Submission Agreement and Terms of Use)
Page generated Wed, 04 Oct 2023 19:45:42 +0000 in 0.0518 seconds
All compositions, arrangements, images, and trademarks are copyright their respective owners. Original content is copyright OverClocked ReMix, LLC. For information on RSS and JavaScript news feeds, linking to us, etc. please refer to resources for webmasters. Please refer to the Info section of the site and the FAQ available there for information about the site's history, features, and policies. Contact David W. Lloyd (djpretzel), webmaster, with feedback or questions not answered there.