Posted 2016-08-22, evaluated by djpretzel
---
We are proud to announce the release of our 60th FREE community arrangement album, Chronology: A Jazz Tribute to Chrono Trigger!
Today marks the 21st anniversary of the North American release of Chrono Trigger, the classic SNES JRPG from Square, with a soundtrack by Yasunori Mitsuda, Nobuo Uematsu, and Noriko Matsueda that has stood the test of time & inspired VGM fans and arrangers for over two decades. With eight vibrant jazz ReMixes from the OC Jazz Collective which progress chronologically through the game's timeline, Chronology is the first all-jazz album from OCR and a deep musical exploration of these timeless compositions. Director Dylan Wiest (Wiesty) writes:
"...I decided to pitch the idea for a jazz based Chrono Trigger album. It seemed like this was going to be an impossible task to accomplish given the genre restriction and general interest from other arrangers at the time so move ahead another couple years and the OC Jazz Collective was born. Through some fluke, I was able to assemble my own "dream team" of musicians and arrangers on OC ReMix who all shared a passion for jazz and video game music. I felt Chrono Trigger would be an ideal candidate for our first release given the game's quickly approaching 20th anniversary and the fact that Mitsuda's music lends itself so well to jazz and improvisation. The musicians and artists on this album have put in countless hours of practice and recording to produce an album which I think sounds authentic and natural. Jazz is a social music best captured in the moment... and while the production process of this album was anything but "in the moment," I think the album's sound and cohesiveness will speak for itself. It has been an honour getting to know and work with these talented artists from different parts of the world. Each of them brings their own unique sound and nuances to the album and without each and every one of them this album would not have been possible. I hope that our devotion to detail will be apparent in the music and that you will enjoy Chronology: A Jazz Tribute to Chrono Trigger."
First off, I applaud Dylan's dedication in making this happen - he had a vision, he stuck to his guns, and he made it happen. Of course, he had some help from some amazing musicians, and while jazz is known for being immediate & social, as he mentions, the energy that the group was able to achieve will working remotely from one another is sublime. Chronology oozes with atmosphere, musicianship, smart arranginging, and a variety of tones & colors, from upbeat, to slick, to smooth, to mellow, to intense. While relatively brief at eight tracks, it brings a level of depth, exploration, and expression that is rather specific to jazz, live instruments, and collaboration. I'm blown away by what these artists have accomplished, and I'm VERY proud not only that OCR now has an explicitly jazz-oriented album, but that THIS is that album. Chrono Trigger has wide popular appeal for a number of reasons, but the soundtrack really is THAT good, and I consider it no small compliment to say that this album absolutely does it justice. Of this specific mix, which Wiest himself arranged, he writes:
"This is actually the last track I had arranged for the album. I had someone lined up for a track from 65,000,000 B.C. originally, but those plans fell through very last minute and I had to come up with something quickly. This track features elements from "Lavos's Theme," "Burn! Bobonga! Burn!" and "Rhythm of Earth, Wind, and Sky." I knew that for the intro I wanted to compose some sort of musical re-interpretation of Lavos's crash into earth with a very open and ethereal section building up to some sort of heavy impact from the horns. This was the toughest thing to coordinate on the tune between different players, but I think it worked out well in the end. This tune also features a sax solo which I wanted to write as a bit of a break from the solos that are prevalent on the rest of the album. I wrote something pretty challenging, I think, but both Joe and Anthony did a stellar job. I would say the hardest part about arranging this tune was its very centric tonality. It really only revolves around Esus and Dsus, so this made it a bit of a challenge for me to try and make it a bit more interesting harmonically. All of the players brought a lot of energy to this tune and it definitely shows, making it a great opener for the album."
Perhaps the most narrative piece on Chronology, this arrangement definitely sets the stage, introing with intrigue & building the suspense, especially with the excellent drum work, before busting into more explicitly melodic refrains. Larry Oji writes:
"Anyone can have the vision for something creative, but it's one thing to have it and it's another thing entirely to actually execute it. I have to give a ton of respect to Dylan for seeing this concept through, pulling together so many talented and proven artists into the OC Jazz Collective, and realizing a genuine synergy with all of them performing on Chronology. Some hardcore VGM fans are going to compare this to the Brink of Time arranged album, but this album's more of a big band-influenced approach that you'd hear in a jazz club, so it's definitely its own animal.

Opening the album with a "Burn! Bobonga! Burn!" arrangement was a unique touch, especially given that that theme is one of Nobuo Uematsu's contributions to Chrono Trigger and doesn't get as much focus from fans as Mistuda's legendary work on the soundtrack. Transforming it from an ethnic piece into an upbeat club number sounded effortless for these folks!"
Agreed; Chronology is very much a product of the unique styles & approaches of the musicians in the OC Jazz Collective, and thus has its own unique identity. It's unlike anything else we've released, album-wise, and while I think expectations always run high for anything related to Chrono Trigger just because of the attention it gets, to me this album feels as timeless as the game itself. This is something I can safely say I'll be listening to twenty-one years FROM now, and if I had an Epoch to hop in, I'd time travel to 2037 just to prove it. Amazing work from Dylan & all the arrangers, performers, and visual artists who made this very focused, conceptual album into something truly special!
Discussion
Latest 1 comments/reviews; view the
complete thread
or
post your own
.
---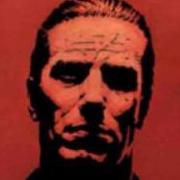 Liontamer
on 2016-08-22 01:05:16
---
What did you think? Post your opinion of this ReMix.
Sources Arranged
(3 Songs)
Primary Game:

Chrono Trigger (Square , 1995, SNES)
Music by Nobuo Uematsu,Noriko Matsueda,Yasunori Mitsuda

---

Songs:
---
Tags
(9)
Genre:

Jazz

Mood:

Chill,Mellow,Suspenseful

Instrumentation:

Piano,Saxophone,Trumpet,Vibraphone

Additional:

Production > Live Instruments
---
File Information
Name:

Chrono_Trigger_Way_Before_the_Day_Before_Yesterday_OC_ReMix.mp3

Size:

8,244,462 bytes

MD5:

54728460060547376948c5420298c073

Bitrate:

225Kbps

Duration:

4:49
Download
Size: 8,244,462 bytes
MD5 Checksum: 54728460060547376948c5420298c073
Trouble downloading?
Right-click one of the mirror links above and select "Save Link As" or "Save Target As"!!
Help us save bandwidth - using our torrents saves us bandwidth and lets you download multiple mixes as a single download. Use the tracker below and scroll for more information, or visit https://bt.ocremix.org directly, and please don't forget to help us seed!!
ocremix.org is dedicated to the appreciation and promotion of video game music as an art form. more...
Content Policy
(Submission Agreement and Terms of Use)
Page generated Wed, 31 May 2023 03:13:42 +0000 in 0.0687 seconds
All compositions, arrangements, images, and trademarks are copyright their respective owners. Original content is copyright OverClocked ReMix, LLC. For information on RSS and JavaScript news feeds, linking to us, etc. please refer to resources for webmasters. Please refer to the Info section of the site and the FAQ available there for information about the site's history, features, and policies. Contact David W. Lloyd (djpretzel), webmaster, with feedback or questions not answered there.