Posted 2017-09-27, evaluated by Liontamer
---
Awesome, quirky, outer-space synth goodness from Mazedude (Christopher Getman), as he takes on Aubrey Hodges' soundtrack to Quest for Glory IV:
"Good evening! Over the years, my colleagues in the remixing scene have, well, teased me for my excessive use of pitch bends. Well, guys, I can't help it; it's a staple of the tracking art form, and, on top of that, I grew up playing trombone, so the sliding motif is in my blood.

That said, this particular track, "Erana's Garden" from Quest for Glory IV, already has a ridiculous number of pitch bends in the source material, so this one is not my fault! :) Rather, this remix came out as a commission request from my American Pixels Kickstarter campaign. Not only did djpretzel request a Comix Zone remix, but I also received a commission to arrange a track from the Quest for Glory franchise, with a special emphasis put on the "Erana's Garden" theme. Personally, while I'd never played this particular game, I was a fan of other classic, old-school Sierra ventures, and the original music here was written by American composer Aubrey Hodges, so the request fit the bill. And, yes... there were a lot of pitch-bends in the source, so whether it was intentional towards me for that reason or not, I honored it and stayed pretty close to the original (although, yes, I did add a lot of notes).

The genre here is a spacey combination of things, including various subtle tracker homages, some Cheap Dinosaurs 9-bit influence, and beyond. There are actually a fairly ridiculous number of layers, so the mix is pretty thick with lots of ear candy... which should make it fun to go back and listen to a few times. :)

Fun fact, there's already a buzz for this one. Enjoy!"
Chris may or may not scuba dive... but he sure has the bends!! I'll be here all week. Seriously though, ain't nothing wrong with bending pitch; no shame. I dig how Chris doubles-down and ends the whole enchilada with a nice F-U closing pitch dip, for all the haters ;) The soundscape here is full of character, with plenty of mechanized, blurbling, futuristic doo-diddies (technical term) working in rhythmic harmony to form a cosmic, electro-organic system. Liontamer writes:
"If you had made me bet my life, there was no way I would have staked that Mazedude had 0 Sierra mixes on OCR until now. Plenty of id and Apogee representation, of course, but with Chris's penchant for American VGM composers, I would have (wrongly, oops!) staked my existence on it. Thankfully, Chris is now here to right this wrong, and keep me alive on this bet going forward. :-D

This one's classic Mazedude, but I can't get over - in spite of the quirkiness - how beautiful the spacey transformation underlying the piece is. Really nice work giving this ethereal feeling to the chip-style leads, particularly in the first half. I've never viewed Chris's pitch-bending as anything other than cool and something that distinguishes his work, and that's indeed on display here. This track may have come out a ways beyond the original Quest for Glory callout on OCR, but I'm glad Mazedude came through with this not just for his Kickstarter campaign, but in turn for our patron Dracaemelos as well - this was a truly inspired, intricate, and transformational arrangement that does its own thing while paying great respect to Aubrey Hodges' catchy original. Nice work, Chris!"
Ditto that; there's an almost space-operaesque drama to it all, and the chip textures play nicely w/ other synths & tracker-style perc FX for a blend that then gets treated with a rich, lush verb... in breakfast cereal parlance, it's Galactically Delicious!!™ Great stuff from Chris that gives an underappreciated series' music a bit more love!
Discussion
Latest 3 comments/reviews; view the
complete thread
or
post your own
.
---
WesternZypher
on 2017-10-02 14:04:50
---
Oh man, I downloaded this before I even listened. It's Mazedude, and the soundtrack to THE game I grew up playing most. A+ stuff. So glad to see MD is still going strong. Years ago I put in a request for a QfG remix on the forums..glad to see it come up all these years later.
Quote

dove into the water in Erana's Garden and found a space ocean under it
That's pretty much exactly just what it sounds like, yes. Since it's Erana, she probably created like a trippy-hippie under-ground healing cavern beneath the little pool for a a relaxing soak after battling Chernovy cult members or something.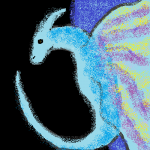 Dracaemelos
on 2017-09-29 23:16:31
---
Soooooo cool!!!!!! It's as if you dove into the water in Erana's Garden and found a space ocean under it. XD That's what it made me picture anyway...
Ahhhhhh yaaaaaaay. I'm going to listen to it a bunch more times now. Thank you!!!!!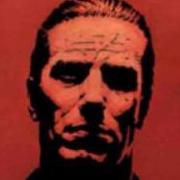 Liontamer
on 2017-09-27 13:24:26
---
What did you think? Post your opinion of this ReMix.
Sources Arranged
(1 Song)
Primary Game:

Quest for Glory IV: Shadows of Darkness (Sierra , 1993, DOS)
Music by Aubrey Hodges

---

Songs:
---
Tags
(8)
Genre:

EDM

Mood:

Chill,Quirky

Instrumentation:

Chiptune,Electronic,Synth

Additional:

Effects > Glitching
Effects > Lo-Fi
---
File Information
Name:

Quest_for_Glory_4_Space_Garden_OC_ReMix.mp3

Size:

7,436,926 bytes

MD5:

8b80a6bca80239dfef18acefcad9c9b3

Bitrate:

224Kbps

Duration:

4:21
Download
Size: 7,436,926 bytes
MD5 Checksum: 8b80a6bca80239dfef18acefcad9c9b3
Trouble downloading?
Right-click one of the mirror links above and select "Save Link As" or "Save Target As"!!
Help us save bandwidth - using our torrents saves us bandwidth and lets you download multiple mixes as a single download. Use the tracker below and scroll for more information, or visit https://bt.ocremix.org directly, and please don't forget to help us seed!!
ocremix.org is dedicated to the appreciation and promotion of video game music as an art form. more...
Content Policy
(Submission Agreement and Terms of Use)
Page generated Sat, 09 Dec 2023 09:11:26 +0000 in 0.0425 seconds
All compositions, arrangements, images, and trademarks are copyright their respective owners. Original content is copyright OverClocked ReMix, LLC. For information on RSS and JavaScript news feeds, linking to us, etc. please refer to resources for webmasters. Please refer to the Info section of the site and the FAQ available there for information about the site's history, features, and policies. Contact David W. Lloyd (djpretzel), webmaster, with feedback or questions not answered there.