Posted 2017-10-31, evaluated by Liontamer
---
HAPPY HALLOWEEN!! YoshiBlade follows up 2016's superb surprise Candy Corn EP with, as horror tradition dictates, Candy Corn II: The Sequeling, this time taking us into the furthest reaches of... The ReMix Zone!
Seven game mixes, four vocal drama interludes, & a whole lot of spooky/campy/sugary fun, featuring FF7, Sonic 2, DKC 2, Super Metroid, Metal Gear, and Ocarina of Time! It's the trick-or-treat equivalent of getting take-as-many-as-you-want FULL SIZE candy bars, even if the album title suggests otherwise! The artist writes:
"Picture if you can...a world with unnecessary dramatic....pauses...where ....every word is given an unnecessary cadence of weight....a world in which handsome baritone men....provide narratives for events that are as reasonable as they are unreasonable, as short as they are long, and as drawn out and droning as the narrator feels necessary to convey a sense of....tension and ...unease. I am of course speaking of.....The Remix Zone.

So for those of you who have never heard of The Twilight Zone (or maybe those traitors over at the Outer Limits), it is probably the best written TV show, transcending Halloween as a date and passing into a round the year delight (specifically around New Years on the Sci-Fi channel) but that was THE inspiration for this album as the tracks were more about questioning what you know as opposed to the BOO! of Candy Corn I....and let be real here what's a horror movie without a sequel? The sequel is a necessary extension of the horror genre and the moment I was done with Candy Corn, I started on Candy Corn II: The Sequeling (is that a word? I like to think I made it up but if it predates me lemme know)... So now I'm already thinking of the overblown Trifecta that will be "Candy Corn III: YoshiBlade Goes to Hell...Then realizes it's a Vacation from His Normal Life and Refuses to Go Back". So in all seriousness I hope everyone likes what I cooked up and to thank DJP, Larry, Gario, Stephen & Bryan Kelly, Abigail Hope Endsely and VinnyMac for giving me the time, tools and the talent to get Candy Corn II out! And Thank You yes YOU reading this for taking the time to listen!"
Hey now, no Outer Limits trash talking - Serling may have been the master, but TOL had some good stuff, including that one episode that foreshadowed Watchmen. It also occurs to me that both Serling AND Shatner are... known for.... halting... speech patterns, and Shatner was ON the Zone for "Nightmare at 20,000 Feet" - they... could have... had a dramatic pause... showdown!! A tragically missed opportunity. The Miller/Lithgow remake was amazing and had some of the best horror film scoring ever, imho, from legend Jerry Goldsmith.
But I digress; YB channeled Creepshow for the first Candy Corn, and now he focuses on The Twilight Zone, so I'm again on board; both of these were huge influences/experiences for me, too. The cool thing about The Twilight Zone, which is most closely echoed in Black Mirror, today, is that it mixes things up, oscillating between horror, psychological suspense, moral philosophy, science fiction, social commentary, and sometimes feel-good drama. The Zone movie had that "kick the can" segment, just as Black Mirror had the (absolutely, mind-blowingly brilliant) "San Junipero" episode. It's one thing to scare people, but it's another thing to make them uneasy, to make them curious, and to make them think, and these shows often manage to do all of the above in a single episode. So can you expect the same spectrum of moods, flavors, textures, & emotions from The Sequeling? In a word: yes. We begin with a bright, open, & pumping EDM take on FF7's incarnation of the immortal prelude. Liontamer writes:
"Good call building original material around the source tune, one of the surefire ways to get more mileage out of this source."
Is it spooky? No. Is it awesome? Yes; a somewhat longer, thoughtfully-embellished but still enjoyably-straightforward rendition of that familiar rise-fall arpeggio, with shiny production & overall warmth. This mix serves as an introduction to the variety of Candy Corn II, which echoes the variety of the show that inspired it. Props to YB for another well-executed & compelling concept album; enjoy it thoroughly, and Happy Halloween from all of us!
Discussion
Latest 2 comments/reviews; view the
complete thread
or
post your own
.
---

DimeTower
on 2017-11-09 03:47:30
---
A nice, even-keeled mix here. I wasn't the biggest fan of 3:30-4:15 and felt it held too long until it resolved, but the resolution is nice and takes you into a laid back finish. This whole song is like taking a rest on a boat humming modestly through a lake on a bright summer day. Enjoyable.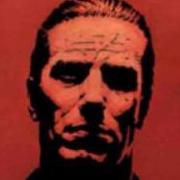 Liontamer
on 2017-10-27 11:10:46
---
What did you think? Post your opinion of this ReMix.
Sources Arranged
(1 Song)
Primary Game:

Final Fantasy VII (Sony , 1997, PS1)
Music by Nobuo Uematsu

---

Songs:
---
Tags
(5)
Genre:

EDM

Mood:

Energetic

Instrumentation:

Electronic,Synth

Additional:

Time > 4/4 Time Signature
---
File Information
Name:

Final_Fantasy_7_In_the_Beginning_OC_ReMix.mp3

Size:

9,137,703 bytes

MD5:

fd3b208b2d671c833451c0f9179bf4a6

Bitrate:

225Kbps

Duration:

5:22
Download
Size: 9,137,703 bytes
MD5 Checksum: fd3b208b2d671c833451c0f9179bf4a6
Trouble downloading?
Right-click one of the mirror links above and select "Save Link As" or "Save Target As"!!
Help us save bandwidth - using our torrents saves us bandwidth and lets you download multiple mixes as a single download. Use the tracker below and scroll for more information, or visit https://bt.ocremix.org directly, and please don't forget to help us seed!!
ocremix.org is dedicated to the appreciation and promotion of video game music as an art form. more...
Content Policy
(Submission Agreement and Terms of Use)
Page generated Sat, 10 Jun 2023 08:50:26 +0000 in 0.0565 seconds
All compositions, arrangements, images, and trademarks are copyright their respective owners. Original content is copyright OverClocked ReMix, LLC. For information on RSS and JavaScript news feeds, linking to us, etc. please refer to resources for webmasters. Please refer to the Info section of the site and the FAQ available there for information about the site's history, features, and policies. Contact David W. Lloyd (djpretzel), webmaster, with feedback or questions not answered there.