Posted 2017-12-28, evaluated by Gario
---
Jorito (Jorrith Schaap) orchestrated this somber symphonic poem off Secret of Mana: Resonance of the Pure Land in more ways than one, arranging the piece itself & also coordinating with JohnStacy & Lauren the Flute on mixed brass & flute/vocal contributions, respectively:
"When listening to "Fond Memories," it instantly puts me into an introspective mood. I couldn't help but wonder what it would sound like in a more sad, lamenting way, so I converted it to minor key. I am a sucker for celestas and oboes for that kind of vibe, and, once I started that, it was very tempting to add more and more orchestral elements. In a bout of inspiration, I felt the track needed a change of pace and some more energy, so after browsing some other Secret of Mana tracks, somehow the beginning of "The Dark Star" made for a perfect fit that screamed for some epic brass. And somehow I ended up with this orchestral piece that, to me, has this nice flow to it and tells you a story through music.

As usual, I felt that a good arrangement with samples is all well and good, but nothing better than live performances to take it to the next level. Of course, finding an entire orchestra isn't easy, but I was able to get some help from both John and Lauren that made the track really shine. John essentially recorded the entire brass section all by himself, and Lauren added the emotive flute parts as well as the operatic vocals. She also recorded extra vocals for the dramatic part to spice it up even more. After layering in their performances with the samples, the track ended up with this nice full, bombastic sound, and I am very happy with the final result. Enjoy!"
Dramatic is certainly the right word; this has spine-tingling moments of beauty, emotive ebb & flow, and a satisfying dynamic arc that includes an unambguous climax. JohnStacy worked his brass off:
"This track was a lot of firsts for me, but not in the traditional sense. This was my first time to record trombone "for real." I recorded once before on my own project, but it was not a serious project. When I got the music, I saw that there weren't many parts to record, one or two trumpets, two horns, one trombone, and a tuba. Looking at the parts, I noticed that the trombone part wasn't playable on a tenor trombone without an F attachment, which I don't have. It looked more like a bass trombone part. I don't have a trumpet, but I do have a fabulous quality cornet. I also didn't have access to a tuba. So I recorded 2 cornet parts (one tuned in Bb, one tuned in A), 2 horn parts, a bass trombone part, and a tuba part on bass trombone.

Listening to it, it was just like... something's missing. So I went back, and recorded 6 more horn tracks, 2 more cornet tracks, played the trombone part up an octave several times, did more bass trombone tracks, and tried that. So what started as a small brass ensemble ended up as this Hollywood massive brass section thing."
I mean, damn. That's a heapin' helpin' of brass to record, and the result is a lushness, harmonic complexity, and dynamic range to the brass parts that really resonates. Lauren the Flute (Lauren Liebowitz) made contributions that were equally as critical, with an expressive flute performance AND airy, ethereal vocalizing:
"Secret of Mana has been one of my favorite games since the day it came out, and my sister and I sank so many hours into it that we managed to get the optional weapon orbs for every single weapon in the Mana Fortress. (If you aren't familiar with the game, that indicates a whoooooole lot of grinding.) As a flute player, I'm naturally obsessed with the flute-filled OST. Kikuta wrote some gorgeous music for this game. I think Jorito did a great job making something new while still keeping the melodies of the original tracks, and I'm so glad he asked me to collaborate again, especially since I was able to use both my instruments (flute and singing). I hope you enjoy it!"
It's great; both collaborations benefited this piece immensely, lending a depth & richness that the arrangement capitalizes on. Gario concurs:
"Very epic, and a great blending of those sources. The production on this is solid, and there's nothing but good things to say about the arrangement. Awesome stuff all around."
A stirring ReMix & yet another highlight on Resonance of the Pure Land; bravo to Jorrith, John, & Lauren!
Discussion
Latest 3 comments/reviews; view the
complete thread
or
post your own
.
---

DimeTower
on 2018-01-10 23:12:13
---
Wow, I don't know how many people like me missed this posting as I was traveling for the holidays, but oh my heavens is this an amazing track, and one of my favorites on the album! The whole feel of this piece is so in line with Secret of Mana that it just hurts. The beautiful vocal work and brass really combine into something greater than the sum of their parts, which I think is one of the best praises you could give this type of arrangement. Everything, even the name, just crushes what the remixers were going for - I love the work, and am so impressed at the care and power they put into it!! What a performance!!

lemnlime
on 2018-01-02 18:44:06
---
I definitely dig the latter part of this song with that cool crescendo and the spooky chanting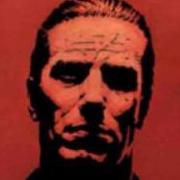 Liontamer
on 2017-12-27 15:40:32
---
What did you think? Post your opinion of this ReMix.
Sources Arranged
(2 Songs)
Primary Game:

Secret of Mana (Square, 1993, SNES)
Music by Hiroki Kikuta

---

Songs:
---
Tags
(19)
Genre:

Symphonic

Mood:

Dark, Epic, Solemn

Instrumentation:

Bells, Brass, Choir, Flute, French Horn, Orchestral, Piano, Singing, Strings, Vocals: Female, Vocals: Male, Woodwinds

Additional:

Origin > Collaboration
Production > Live Instruments
Time > Tempo: Slow
---
File Information
Name:

Secret_of_Mana_A_Wistful_Heart_OC_ReMix.mp3

Size:

5,104,430 bytes

MD5:

7b39f98f2a584eea58a379455ee5ff68

Bitrate:

209Kbps

Duration:

3:12
Download
Size: 5,104,430 bytes
MD5 Checksum: 7b39f98f2a584eea58a379455ee5ff68
Trouble downloading?
Right-click one of the mirror links above and select "Save Link As" or "Save Target As"!!
Help us save bandwidth - using our torrents saves us bandwidth and lets you download multiple mixes as a single download. Use the tracker below and scroll for more information, or visit https://bt.ocremix.org directly, and please don't forget to help us seed!!
Follow OC ReMix on Facebook, Twitter and YouTube! Don't miss the latest ReMixes, albums and news!
Follow @ocremix
Content Policy
(Submission Agreement and Terms of Use)
Page generated Fri, 07 May 2021 01:42:02 +0000 in 0.0758 seconds
All compositions, arrangements, images, and trademarks are copyright their respective owners. Original content is copyright OverClocked ReMix, LLC. For information on RSS and JavaScript news feeds, linking to us, etc. please refer to resources for webmasters. Please refer to the Info section of the site and the FAQ available there for information about the site's history, features, and policies. Contact David W. Lloyd (djpretzel), webmaster, with feedback or questions not answered there.