Posted 2018-12-13, evaluated by OceansAndrew
---
For today we've got a lovely classical/folk interlude of sorts featuring flute, bassoon, clarinet, bells, harp, & symphonic elements from Archangel (Jaka Čibej):
"Songs of Light and Darkness was the very first OC ReMix project I got to be a part of. I had been a fan of OC ReMix and its wonderful music since 2002 (or was it 2003?), and had always been really impressed by its numerous project albums as well. However, when I finally decided to become a non-lurker member in 2010, I didn't think I was allowed to even ask anyone whether I could contribute to a project album, being a complete newbie and all. It was all very intimidating, but then my "Dragon Wings" and "Prelude to Fantasy" mixes got some encouraging comments in the WIP forums, so I gained some confidence.

I still wasn't brave enough to try and infiltrate the project forums. Luckily, Meteo Xavier was recruiting new ReMixers at the time. Upon hearing my "Dragon Wings" track, he contacted me and asked me whether I would be willing to do arrange something from Seiken Densetsu 3. I was a shocked to say the least! I'd never thought I'd be able to join a project album without having at least one posted ReMix. I guess I was wrong.

At first, I had no idea how I should start remixing the track. It had been a while since I had last played Secret of Mana II. At the time, I didn't remember the music that well, so I checked the game again and then remembered that the "Witchmakers" track played in the Kingdom of Altena. I decided to make a gentle, almost somewhat cartoonish arrangement with lots of woodwinds -- something that could be used as a fairy tale soundtrack. Spring was starting to explode where I live, so that was a great source of inspiration too.

"Midsummer Sorcery," the title of the arrangement, is a reference to the game's storyline. The Queen of Reason used magic to keep the Kingdom of Altena in a state of perpetual spring despite the fact that the kingdom was located in the frozen lands of the north.

I wanted to paint a picture with this arrangement -- flowers magically opening, fruit trees bursting into full bloom, bees buzzing everywhere, birds of paradise flying from one branch to another and singing their melodious tunes, sunlight subtly sparkling on pure dewdrops in the morning. I love spring. Its scent always imbues me with incredible inspiration. I've written a lot of my original songs "under the influence" of spring's abundant atmosphere. This is my first spring-inspired ReMix, but I have no doubt more of them will come in the future.

I hope people enjoy this laid-back track. If you're listening to it in winter, may it remind you of what's coming after all the cold and ice. If you're listening to it in springtime, may it help you enjoy that wonderful rejuvenating energy Mother Earth provides every year.
It's technically still fall, but it's getting dark early, it's been cold, and our whole family has been sick the last three weeks or so, so it might as WELL be winter; the promise of spring embedded into this playful, blossoming arrangement does sound pretty good right about now. Songs of Light and Darkness is old enough that it predates Jaka's considerable involvement in subsequent albums that were released in the interim - Wild Arms, DKC3, Balance & Ruin, and Worlds Apart, to be specific. Archangel essentially bats a thousand, with every album contribution & standalone mix featuring creative orchestration, graceful execution, and wonderful musical ideas & visions. Good on Meteo for recruiting him when he did, as Jaka ended up being a huge part of SD3 and making it what it is. Album director Rozovian writes:
""Witchmakers" is a nice source. I've remixed it for the OC ReMix Xmas album, where I gave it an aggressive drive. For the album, Archangel did the opposite, giving it a gentle mood, hinting at magic throughout... although quite prominently at 0:40, as if straight from a fantasy movie. A cinematic, very elegant, conservative yet creative take on the source, with an abundance of neat little details to listen for."
Meteo Xavier adds:
"It starts with some lone flute melody work verbatim of the source and brings in a light bed of high strings to accompany it from above. Soon the other frequencies get some smooth orchestral sustains to bring a solid middle and bottom foundation for where it's going to go next. Some simple ethnic rhythm work comes in with twinkly bells on top of it and it's like you're wandering somewhere in the Middle East during a rare snowfall, or maybe visiting a Native American tribe midway between the Canadian border and the North Pole. Like so much of his other work, Archangel's sample and mixing combination leave a shimmering and nearly soaking wet production that should be the envy of every cartoon composer working today. I love it.

A wonderful, all-encompassing, cinematic take on "Witchmakers." You've got to hear this thing to believe it, no joke."
If Songs of Light and Darkness were the only album OCR released in 2018, I'd still be damn proud - while its epic development history does speak to challenges & delays, it ends up representing a giant swath of the site's history & encapsulating so many personalities, voices, & visions. I agree with Meteo that there's a traditional/folk influence going on here, and Jaka's use of woodwinds is always engrossing and captivating. I love the isolated flute intro, and the blend of solo & ensemble parts creates the perfect atmosphere. More superb work from Jaka which again shows the depth of the album & the wondrous extent of his own contributions. Highly recommended!
Discussion
Latest 1 comments/reviews; view the
complete thread
or
post your own
.
---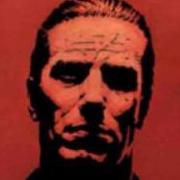 Liontamer
on 2018-12-13 14:06:26
---
What did you think? Post your opinion of this ReMix.
Sources Arranged
(1 Song)
Primary Game:

Seiken Densetsu 3 (Square , 1995, SNES)
Music by Hiroki Kikuta

---

Songs:
---
Tags
(10)
Genre:

Folk,Symphonic

Mood:

Instrumentation:

Bassoon,Bells,Clarinet,Flute,Harp,Orchestral,Strings,Woodwinds

Additional:
---
File Information
Name:

Seiken_Densetsu_3_Midsummer_Sorcery_OC_ReMix.mp3

Size:

6,483,720 bytes

MD5:

6c7e9383fde1a2f49f13fb496ab9dbe8

Bitrate:

235Kbps

Duration:

3:37
Download
Size: 6,483,720 bytes
MD5 Checksum: 6c7e9383fde1a2f49f13fb496ab9dbe8
Trouble downloading?
Right-click one of the mirror links above and select "Save Link As" or "Save Target As"!!
Help us save bandwidth - using our torrents saves us bandwidth and lets you download multiple mixes as a single download. Use the tracker below and scroll for more information, or visit https://bt.ocremix.org directly, and please don't forget to help us seed!!
ocremix.org is dedicated to the appreciation and promotion of video game music as an art form. more...
Content Policy
(Submission Agreement and Terms of Use)
Page generated Thu, 07 Dec 2023 09:51:56 +0000 in 0.0428 seconds
All compositions, arrangements, images, and trademarks are copyright their respective owners. Original content is copyright OverClocked ReMix, LLC. For information on RSS and JavaScript news feeds, linking to us, etc. please refer to resources for webmasters. Please refer to the Info section of the site and the FAQ available there for information about the site's history, features, and policies. Contact David W. Lloyd (djpretzel), webmaster, with feedback or questions not answered there.