Posted 2018-12-26, evaluated by Liontamer
---
While it never employs a particularly orchestral aesthetic, opting instead for an EDM/trance palette, this adventuresome & energizing arrangement from Deedubs (Mike DeWeese) off of Arcadia Legends has the feel and flavor of an epic symphonic adventure:
"I had worked on a fair bit of electronic music before "Perilous Skies," but one genre I had yet to touch was trance. I was particularly inspired by zircon's "Full Speed Ahead" and wanted to see if I could achieve a similar energy with my ReMix. There was a lot of material to work with between the two "Bombardment" tracks, so the biggest challenge for me was incorporating all the available melodic content without killing the flow of the arrangement. My original intention was to go for a full-on electronic sound. As with most of my music, however, the original intention wasn't realized. I ended up adding several acoustic drum samples, including timpani, which definitely helped bring a more (for lack of a better word) bombastic element to the track.

The title comes from the romantic feel of the track and is inspired by David Holsinger's concert band piece "To Tame the Perilous Skies," which depicts "two opposing forces colliding in battle." A fitting image to the airship battles in Skies of Arcadia."
Very cool to hear staple trance elements like snare builds & gated synths being used in a context which is compositionally more cinematic/classical - works pretty darn well, and I like how the timpani serves as a cue and manages to blend right in & work with the electronic elements, instead of against them. Album director Darkflamewolf writes:
"Hot off the heels of his previously submitted remix for this album, "God's Ambition," Deedubs was eager for another track. He chose this combo track of both Bombardment themes. This is definitely a strong submission amongst the seven total he either arranged or contributed to over the course of this album. If there was one remixer who I felt grew the most and earned all the experience gained from participating in this project, it was Deedubs. Every track finished was a different style, genre, and type. We never knew what we were going to get from him when he claimed a track. Thanks to him for keeping things exciting and for this impressive, grandiose take on the ship battle theme. It feels like I'm back in the game fending off an imperial battleship."
Great stuff; Deedubs ended up having a major influence on Arcadia Legends, and the album was stronger as a result. This particular mix takes an interesting approach in mashing up the soundset of one genre with much of the structure/composition of another, and it makes for an exciting, spontaneous ride. Enjoy!
Discussion
Latest 3 comments/reviews; view the
complete thread
or
post your own
.
---

Modus
on 2018-12-27 13:05:10
---
I love this track because the source shines through so vividly. The burst of energy at the beginning, then a 'settling in' as it gradually builds to a nostalgia-shattering finale.
On the subject of Deedubs, the question on all our minds was something to the effect of "who is this guy?" I was seriously wondering if he's some well-known producer under an alias because of his quality of work, collaborative spirit, and diverse approach, resulting in success after success.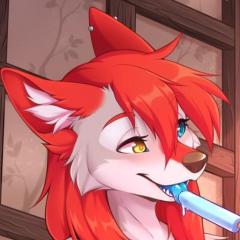 Darkflamewolf
on 2018-12-26 18:32:34
---
Deedubs was definitely my 'go-to' ReMixer when it came to getting something done on the album in a short amount of time. With a whopping amount of 7 ReMixes he participated in or arranged himself, he is definitely a stand-out ReMixer on the entire album, generating the most musical content of any other. Every remix was unique and every song different in sound, tone and genre. Deedubs has proven time and again that he's got the chops to handle pretty much any sort of musical challenge presented to him in my 3+ years of working with him. Not once did he shy away from my requests to assist the album or other ReMixers who needed some additional help in completing their tracks. He was a good sport and always willing to help. I applaud his dedication and work ethic as well as his friendly nature in dealing with me during this album.
As stated in the review, this was his second track submitted coming hot off the heels of 'God's Ambition.' He was still pumped for the album and wanted to tackle yet another high-energy track and chose the two Bombardment themes as his music of choice. Given his great rendition of the Armada Battle theme, and the fact we had so few ReMixers sign on at this point in year 1, I couldn't really say no! The moment I heard his debut with 'Flashman and the Sorcerer's Stone' way back in 2015, I was floored and I knew I wanted to hit up Deedubs immediately for the album. This decision proved to be one of the most lucrative choices I ever made for the album, producing no less than 7 tracks from him.
If I was involved in a future gaming project that required a game music composer for the soundtrack, I know immediately who I would be going to first to hire. Definitely a vehicle for his talents, Arcadia Legends is definitely improved with his inclusion in it. May he get the attention and praises he's earned for the hard work he put into helping us make this album a reality! My hats off to you, Deedubs!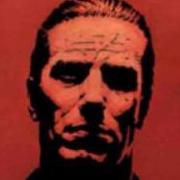 Liontamer
on 2018-12-24 14:21:24
---
What did you think? Post your opinion of this ReMix.
Sources Arranged
(2 Songs)
Primary Game:

Skies of Arcadia (Sega , 2000, DC)
Music by Tatsuyuki Maeda,Yutaka Minobe

---

Songs:
---
Tags
(7)
Genre:

Ambient,EDM,Symphonic

Mood:

Energetic

Instrumentation:

Electronic,Synth

Additional:

Time > 4/4 Time Signature
---
File Information
Name:

Skies_of_Arcadia_From_the_Perilous_Skies_to_Your_Heart_OC_ReMix.mp3

Size:

10,321,229 bytes

MD5:

49f3b87fdda1e0201e7900237916db33

Bitrate:

230Kbps

Duration:

5:55
Download
Size: 10,321,229 bytes
MD5 Checksum: 49f3b87fdda1e0201e7900237916db33
Trouble downloading?
Right-click one of the mirror links above and select "Save Link As" or "Save Target As"!!
Help us save bandwidth - using our torrents saves us bandwidth and lets you download multiple mixes as a single download. Use the tracker below and scroll for more information, or visit https://bt.ocremix.org directly, and please don't forget to help us seed!!
ocremix.org is dedicated to the appreciation and promotion of video game music as an art form. more...
Content Policy
(Submission Agreement and Terms of Use)
Page generated Thu, 05 Oct 2023 00:04:25 +0000 in 0.0532 seconds
All compositions, arrangements, images, and trademarks are copyright their respective owners. Original content is copyright OverClocked ReMix, LLC. For information on RSS and JavaScript news feeds, linking to us, etc. please refer to resources for webmasters. Please refer to the Info section of the site and the FAQ available there for information about the site's history, features, and policies. Contact David W. Lloyd (djpretzel), webmaster, with feedback or questions not answered there.