Posted 2019-01-21, evaluated by the judges panel
---
Happy birthday to legendary game composer Yasunori Mitsuda! And globally, but especially in the USA, also a day for remembering MLK & what he stood for. This prog/metal Chrono Trigger ReMix from newcomer StormSkuggan (Joakim Stenmark) kinda checks both boxes, as the title - "Save the Future" - feels very relevant to the goals our nation & our planet still face. It often feels like the future is refusing to change, but hope + progress + vigilance remain our best tools to make the Dream a reality. This mix has a lot of energy & spirit and does a good job chanelling integrity-in-the-face-of-adversity, PLUS it eschews electric guitar and uses a distorted Hammond organ for makeshift chugs, which earns 2,000 bonus points in my book:
"This remix started as a fun side project among my school friends where each of us would make game music remixes for the Christmas holidays. I decided to take mine further and try to get it submitted to OC ReMix. The song is a progressive metal rendition of the Chrono Trigger theme where one of the goals was to achieve that metal sound but without guitar. Instead, I used a heavily distorted Hammond organ for the rhythm section and synthesizers for leads.

I experimented a lot with time-related special effects and production, for instance on the piano and some percussion. I also initially had sections at the beginning and at the end where music would speed by in reverse to signify time traveling which sounded really cool. The aim then was have a story of a hero fighting to save the future, failing, and then reversing time to try again and again in a cycle. I ended up cutting it since I couldn't convey the time traveling without making the song drag out unnecessarily.

Anyway, thanks for listening and continue being awesome!"
Very smart & narrative use of time-based FX, including a slowing clock tick which creatively ends the piece. Judges had some accurate production nits, but the majority felt none of them were showstoppers. Sir_NutS sums things up nicely:
"Remixing a theme that has been done hundreds of times and making it truly your own is not an easy task, but I think you managed to do just that here. I am pleased with how far you went with the interpretation but somehow you kept the feeling of the original there at all times. Then you coupled your arrangement with details like the slowing clock at the end and the reversed piano and effects in the intro to make this one of the most interesting remixes of this theme I've heard."
Joakim put some real thought into the application of FX here, elevating an already-energized metal package. Beyond the temporal angle, which works beautifully, I think the grungy organ really holds it own & not only survives, but thrives, in its role. Add to that a focused but substantive duration that says what it needs to, and some rather nice synth leads, and I feel like the future is in pretty good hands. EQ & mastering might be a little rough around the edges, but the concept & the energy shine through. Congrats to Joakim on taking a fun tradition w/ friends and polishing his contribution into a wonderful & imaginative tribute.
Discussion
Latest 2 comments/reviews; view the
complete thread
or
post your own
.
---
SubNormal J3
on 2019-01-22 00:01:23
---
Thanks for sharing, and congrats on the debut. I enjoyed this ReMix. I like the creativity in arrangement and sound design. It definitely makes it onto my personal playlist.
0:00 - I like the piano here and the subtle effects, very emotional, 0:12 - Tambourine rhythm seemed a bit off, 0:16 - nice guitar (is this hammond here?), and I love the toms, 0:32 - loving the sound of the pad here with those 'slip' effects and that vox-sine-like lead, 0:50 - that is really interesting clock sound, it has a lot of character, seriously!, 0:52 - I like the bass guitar (hammond) sound, nice attack, 1:06 excellent use of the 70s prog sound here,1:19 - this verse did not resonant with me musically for some reason, but I really like the hammond sounds, excellent work there, 1:47 - deviates from the source in a way that I'm just not feeling, but that's just personal preference, it's well executed though, 2:15 - I'm feeling it here, very epic, spine-tingling, excellent percussion and synth lead 2:43 - 2:50 - Interesting prog transition, fits well in the piece, 2:51 - I really like this transition with the effects and those toms are lightning, 3:07 - I like this progressive section, it brings out the sense of peril in contrast to the confidence from the beginning of the track, epic, 3:18 - again, great transition, loving the synth lead here, nice snare hits on the 3rd beat, cymbals sound great, nice kick drum programming, 3:35 - yes, second round, nice modulation on the synth lead here, its really building up, nice vibrato and improvisation, 3:43 - wow, just wow, that is unexpected but works so perfectly here, very powerful arrangement, loving it, though, I wish that the synth release would have been longer and we had more time to digest that moment before jumping into 3:53 - nice build-up here with the snare, 3:58 - this section is well executed, I do like the pitch bend and improvisation on the them in the synth lead, 4:12 - for me, the dissonance here is out of place, 4:22 - nice harmonization, Ending - clock sound was a bit too extended and distracting in my opinion.
Overall, excellent mix, very well done. Every new Chrono Trigger ReMix has to fill big shoes, and your track pulled it off. My main qualm is that post-3:43, the track felt a rushed. Thanks so much for taking the time to make and share your track!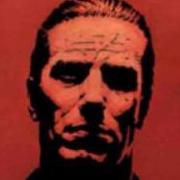 Liontamer
on 2019-01-21 12:18:30
---
What did you think? Post your opinion of this ReMix.
Sources Arranged
(1 Song)
Primary Game:

Chrono Trigger (Square , 1995, SNES)
Music by Nobuo Uematsu,Noriko Matsueda,Yasunori Mitsuda

---

Songs:
---
Tags
(7)
Genre:

Metal,Progressive Rock

Mood:

Energetic

Instrumentation:

Organ,Piano,Sound FX,Synth

Additional:
---
File Information
Name:

Chrono_Trigger_Save_the_Future_OC_ReMix.mp3

Size:

8,173,854 bytes

MD5:

0f5264673c3f2e69635ca7753e6761e6

Bitrate:

231Kbps

Duration:

4:40
Download
Size: 8,173,854 bytes
MD5 Checksum: 0f5264673c3f2e69635ca7753e6761e6
Trouble downloading?
Right-click one of the mirror links above and select "Save Link As" or "Save Target As"!!
Help us save bandwidth - using our torrents saves us bandwidth and lets you download multiple mixes as a single download. Use the tracker below and scroll for more information, or visit https://bt.ocremix.org directly, and please don't forget to help us seed!!
ocremix.org is dedicated to the appreciation and promotion of video game music as an art form. more...
Content Policy
(Submission Agreement and Terms of Use)
Page generated Sun, 24 Sep 2023 23:25:26 +0000 in 0.0575 seconds
All compositions, arrangements, images, and trademarks are copyright their respective owners. Original content is copyright OverClocked ReMix, LLC. For information on RSS and JavaScript news feeds, linking to us, etc. please refer to resources for webmasters. Please refer to the Info section of the site and the FAQ available there for information about the site's history, features, and policies. Contact David W. Lloyd (djpretzel), webmaster, with feedback or questions not answered there.