Posted 2019-03-18, evaluated by Gario
---
We are proud to announce the release of our 70th FREE community arrangement album, Chronopolis: Music Inspired by Chrono Cross!!
28 tracks from 29 artists, arranging Yasunori Mitsuda's timeless PS1 soundtrack, celebrating the game's 20th anniversary later this year! Album director prophetik music (Brad Burr) writes:
"I can't help but be excited for this album's release. Any project usually has a few people that have been around for a while (Jorito, myself, OceansAndrew), but inevitably there's a few newcomers that also knock it out of the park (Ophanin, Earth Kid, Steven Melin). I believe that the overall quality of this album is easily the best that I've ever been involved with, and I hope that this project enables everyone who listens to be able to revisit the world of Chrono Cross yet again, nearly 20 years later."
This album came together relatively quickly, and listening to it through its submission and revision has been a joy; Brad's no stranger to directing albums, and he leveraged that experience to make this a passionate, deep, & moving tribute to one of the best game soundtracks ever composed. He was also very patient with us as we worked through all of the details and ensured we were bringing you the best version of this project possible; today's been a long time coming, but I think & hope you'll agree it was well worth the wait!
We begin our flood of featured mixes with Brad himself, collaboration with Deia & Chris on a future pop / chillstep vocal track with haunting refrains, an extended ambient outro with a gorgeous violin solo, and offers the perfect opening flavor for one of the game's core melodies:
prophetik music (Brad Burr):
"This was the song I wanted to make when I started this project. "Radical Dreamers" was the first track I ever attempted to remix, and I've chased this tune with multiple arrangements over the years. Looking back on fourteen years of arranging game music, I'm so glad that I've been able to continue to pursue this hobby for as long as I have. Deia came to me with this track and some suggestions of style, and I couldn't help but dive into a chillstep arrangement featuring her singing and some fun pads and keys. I'm very happy that it's turned out so well."
DragonAvenger (Deia Vengen):
"I always loved "Radical Dreamers" since I first listened to the Chrono Cross soundtrack years ago. I always thought it would be cool to have a version in English that matches as closely to the original version in Japanese, and I had worked out lyrics ages ago to do so. I was super glad when Brad wanted to work with me on this song, and, with some tweaking here and there to the old lyrics I had, we were good to go. I got inspired by Brad's mix to come up with some harmonies for the first chorus to match the power that he created in the interlude, and with Andrew's (OceansAndrew) help I was able to fill that section out even more. Some more harmonies provided by Brad later and the song came out really well!"
Gario has been killing it on judge duty & album eval lately and is a large reason why we're not far more behind than we already are ;) He was definitely digging this track:
"Oh, I like this. The vocals are on point, and the instruments backing them up are on point. If I were to nitpick I thought the mixing didn't emphasize the vocals enough in the beginning, but man when things all come together the blend just works wonders. Chris' violin work in this toward the end is brilliant as usual, to boot - not a missed step here.

I'm hoping this is the bar of quality for this album - if so I could see this being one of the great albums on OCR. Regardless, great work on this track, and awesome work from Deia and Chris!

(P.S. Holy cow, I forgot just how damn good the Chrono Cross soundtrack really was - that acoustic guitar with the vocals was ahead of it's time... and that quasi-choral part really just... damn.)"
Ditto all of the above; as with many vocal mixes, I tend to find that the parts with layered vocal harmony resonate more, as is the case here. I love the rather artistic decision to handle the final minute or so of the mix as an ambient epilogue of sorts, and all of the ingredients here have a nice texture & space to them. I could see this having gone in a more explicitly future bass direction, genre-wise, but the album is *generally* about striking a balance between nature/technology, which roughly maps to acoustic/electronic, so this approach fits that vibe a bit closer. Brad has a long history with this source, but I think with Deia & Chris this collaboration has given him a definitive interpretation that not only shows how far he's come with music arrangement and production, but which does a fantastic job opening the doors into Chronopolis for listeners! Congrats to all involved both with this track and with the overall album, including the wonderful visual artwork that was created - we hope you enjoy your visit to Chronopolis, and please share the news!
Discussion
Latest 2 comments/reviews; view the
complete thread
or
post your own
.
---

DimeTower
on 2019-03-19 22:29:35
---
I'm sure more people will leave comments on the album itself, but I wanted to take a special moment to this song - a beautiful rendition in a unique style. I honestly wasn't sure it would work, but all fears were swept away, and by 1:45-2:45 I was totally blown away by the power of the harmonized lyrics and the wonderful instrumental section afterwards. Clear vocal talent and wonderful instrumentation arrangement (3:46+ really comes to mind) brings it home.
A thoughtful, unique take that does honor to the original - congratulations to all!!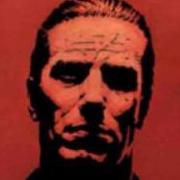 Liontamer
on 2019-03-11 08:43:33
---
What did you think? Post your opinion of this ReMix.
Sources Arranged
(1 Song)
Primary Game:

Chrono Cross (Square , 1999, PS1)
Music by Yasunori Mitsuda

---

Songs:
---
Tags
(13)
Genre:

EDM,Pop

Mood:

Chill

Instrumentation:

Bells,Electric Piano,Electronic,Hand Drums,Piano,Singing,Strings,Synth,Vocals: Female

Additional:

Lyrics > Lyrics: Original
---
File Information
Name:

Chrono_Cross_Hold_onto_the_Dream_OC_ReMix.mp3

Size:

8,658,305 bytes

MD5:

8bd5415648929de15e5cd6a0668eea1a

Bitrate:

213Kbps

Duration:

5:21
Held tightly in your hands of youthful grace,
There lies a glow so feeble that it's trembling.
Traveled through the lands and come so far,
Wandering through the very edge of time.
I didn't know what I came looking for.
Don't know your name or even who you are.
I just have this little feeling,
I just needed to hand you this love.
Sometimes I hold feelings both love and pain,
Sometimes tightly in my arms.
In time it will fade away, but I know
I'll hold onto the dream
Forever...
It's been resounding in my chest so long,
I don't remember the first time I felt it.
I barely hear its tiny whisperings,
Lighter than a drop of first evening's fog.
Toward the darkness of the frozen stars,
I send you my heartfelt prayer.
Fervently I desire that it may
Reach to your distant skies...
Download
Size: 8,658,305 bytes
MD5 Checksum: 8bd5415648929de15e5cd6a0668eea1a
Trouble downloading?
Right-click one of the mirror links above and select "Save Link As" or "Save Target As"!!
Help us save bandwidth - using our torrents saves us bandwidth and lets you download multiple mixes as a single download. Use the tracker below and scroll for more information, or visit https://bt.ocremix.org directly, and please don't forget to help us seed!!
ocremix.org is dedicated to the appreciation and promotion of video game music as an art form. more...
Content Policy
(Submission Agreement and Terms of Use)
Page generated Fri, 08 Dec 2023 08:30:59 +0000 in 0.0494 seconds
All compositions, arrangements, images, and trademarks are copyright their respective owners. Original content is copyright OverClocked ReMix, LLC. For information on RSS and JavaScript news feeds, linking to us, etc. please refer to resources for webmasters. Please refer to the Info section of the site and the FAQ available there for information about the site's history, features, and policies. Contact David W. Lloyd (djpretzel), webmaster, with feedback or questions not answered there.