Posted 2019-06-18, evaluated by Liontamer
---
Explicit lyrics warning as this mischief is indeed formidable; zyko & posu yan team up for a short-but-sweet hip-hop/rap take on FF9's "Fossil Roo," with an emphasis on dirty, gritty piano lines, dusty sampled beats, & a fresh, game-world flow from Waleed. No comments from the dynamic duo themselves, but Larry Oji lays down his own thoughts:
"Men of few words outside of their musical product. Cool concept by Posu and Waleed making an already dark theme like "Fossil Roo" into a rap instrumental. Like some other rap ReMixes on OCR, the instrumental is substantially interpretive but repeats, with the lyrical performance creating the dynamic contrast from verse to verse. The lyrics could have been pushed forward more, but I don't mind where they're placed; I like them basically being at the same volume as the beat. Waleed's always game for some good word salad, so if you're still hungry after po!'s happy breakfast, get ready to eat. :-)"
Click on them links in Larry's blurb, you won't be disappointed. Pop culture refs are dropped, Thanos makes an appearance, but I think the vegetable-extolling closing line is my favorite:
"somebody get these vitamin-deprived ragdolls some BROCCOLI"
It's always important to proselytize proper nutrition when dropping bars; as Larry mentions, the accompaniment here is definitely on the repetitive side, but it works with the genre and the focal point is how Waleed changes it up from verse to verse. Plus what's there is good, dripping with atmosphere, heat, & immediacy. Fun collab that packs swagger & transmogrifies the source into an elite beat agent of contextual FF9 rhymes. Enjoy!
Discussion
Latest 3 comments/reviews; view the
complete thread
or
post your own
.
---

Crono3of3time
on 2019-06-29 19:47:27
---
Well, the song has its ups and downs.
All of the ups are in the music itself. Its got a good beat and the flow is really there.

The lyrics on the other hand sound a bit odd?
Like they were recorded separately from the audio, or possibly you weren't directly listening to the music while reciting them in some segments? (due to too much focus on getting the words out in time)

There are a handful of cliff-face pauses where the hesitation in the vocals doesn't line up with the flow of the music, and the lyrics don't have intensity matching.
Such as when the octave changes for the background music the vocals just sit on the same intonation value.
And then the two aforementioned traits merged with the wording flow to make a few issues with how the lyrics "bounce" with the beat.
Possibly too many large words or too many syllables which create their own rhythm that kind of clashes against the audio. Or even loosing track of the rhythm in small bursts due to lyric over-saturation.

Its like making a poem, where you match the beat values in each line, or every other line etc,
there are only so many syllables you can place in a line before it makes its own time signature, or breaks into a new one.

-Back -to -reali -ty
1.-Speaking of -verse -totali -ty

You can cram sixteenths in, but if you try to put too many words into a line, and go too fast, in order to hit the rhyme beat it smears the beat up.
If I try to cram too many words into the second bit, I can hit the rhyme beat by smashing the words together, but It breaks from a 4 beat down to a 4 beat with an extra chunk.
-Back -to -reali -ty
2. -Speaking of the -new verse -its own -totality

In my example here, each - has a -3 -3 -3- 3 beat slot behind it, but in the second it swaps from a -4 -2 -2 -4. It hits the rhyme speed, but it stutters the line down against the prior -3 -3 -3 -3.
I'm not sure if this is any help, for future mixes, or mahyaps my text is just garbage you should ignore.
But I hope you keep at it.
This is getting closer to something great. It's a feeling like something you see around the edges of your eyes, but can't quite directly focus on, ya know?

lemnlime
on 2019-06-19 12:54:56
---
I'm a huge fan of posu yan but I dislike rap. This doesn't sound like anything he's done before either. Sorry to say I just really don't like this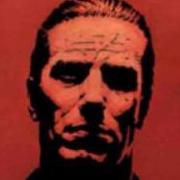 Liontamer
on 2019-06-17 12:46:42
---
What did you think? Post your opinion of this ReMix.
Sources Arranged
(1 Song)
Primary Game:

Final Fantasy IX (Square, 2000, PS1)
Music by Nobuo Uematsu

---

Songs:
---
Tags
(10)
Genre:

Hip Hop, Rap

Mood:

Chill, Energetic

Instrumentation:

Piano, Rapping, Vocals: Male

Additional:

Lyrics > Lyrics: Explicit
Lyrics > Lyrics: Original
Origin > Collaboration
---
File Information
Name:

Final_Fantasy_9_A_Formidable_Mischief_OC_ReMix.mp3

Size:

4,527,790 bytes

MD5:

ed26f390b80cd559541a6402dc2b9f7a

Bitrate:

192Kbps

Duration:

3:05
Count 'em! Ninth installment of this fantasy finally shines
in these caverns like a LEVEL 4 HOLY takes out rappers
like DAGGERs dipped in wine - lines drippin' swagger
flatter me not with that chatter, your grammar's benign
villainous clowns out here in the dark, flowin' blind
miss me with that BIRD BOX bullshit - I can see fine
my worst fear is sleepin' through another random encounter
so close your browser, access revoked - I cut your power
dark corners in cave mazes - I don't need eyes
I'm hittin' switches changing course on your weak ass rhymes
diggin' up these lyrical gems for my worldwide genocide
snare cracks like a finger snapped - THANOS certified
I'm anatomically concocted of various limb anomalies
like this here lion's tail; I rock it unironically
haters out in full force, cockin' they heads mockingly
at pomposity of the method causin' damage to your FACE!
Now I gots a new crew - a few fools
I brought with me to FOSSIL ROO on a quest to break a few rules
a motley group cracked up like the UMBRELLA ACADEMY
fractiously cutting through all y'all offerin' no amnesty
this ain't no armchair affair
so take care on these slippery stairs pluckin' sunflowers like cab fares
hitchin' rides on GARGANTs carryin' migrants
I swear this be a psychedelic nightmare if my game wasn't rare
your mistimes are a misrule
I carve effigies so majestic, they may as well been wrested from ISTANBUL
teleport through shroom caps, our crew's strapped
so these drastic terror tactics cannot hope to subtract
from the tact with which we casually slip past
your attacks only distract from the DEATH that was cast
so fast, even USAIN BOLT's ass got gassed
tryin' to keep track of my fantastic flabbergast
Shit - y'all biters still a bunch of ungrateful wannabes
and I'm still the oddity that jump-started this fuckin' novelty
shit on your weak bars like a lunchtime colostomy
step the fuck off, cuz my potency's a constancy
nowadays, this rap game's just full of fuckin' actors
so bless the festivities with a reverie that's played backwards
console controller caused bodily harm comedy
somebody get these vitamin-deprived ragdolls some BROCCOLI
Download
Size: 4,527,790 bytes
MD5 Checksum: ed26f390b80cd559541a6402dc2b9f7a
Trouble downloading?
Right-click one of the mirror links above and select "Save Link As" or "Save Target As"!!
Help us save bandwidth - using our torrents saves us bandwidth and lets you download multiple mixes as a single download. Use the tracker below and scroll for more information, or visit http://bt.ocremix.org directly, and please don't forget to help us seed!!
Follow OC ReMix on Facebook, Twitter and YouTube! Don't miss the latest ReMixes, albums and news!
Follow @ocremix
Content Policy
(Submission Agreement and Terms of Use)
Page generated Wed, 21 Aug 2019 03:36:54 +0000 in 0.0263 seconds
All compositions, arrangements, images, and trademarks are copyright their respective owners. Original content is copyright OverClocked ReMix, LLC. For information on RSS and JavaScript news feeds, linking to us, etc. please refer to resources for webmasters. Please refer to the Info section of the site and the FAQ available there for information about the site's history, features, and policies. Contact David W. Lloyd (djpretzel), webmaster, with feedback or questions not answered there.