Posted 2019-10-15, evaluated by the judges panel
---
We start the week with a beautiful, if somber, solo piano arrangement from Pavos (formerly pu_freak) [Pieter van Os], off of 2018's Seiken Densetsu 3: Songs of Light and Darkness:
"I've been doubting for a long time if I should submit this, because it really depends on how you guys count source usage for this to be eligible. But, heck, why not just try and find out, right? This track is for the Seiken Densetsu 3 album Songs of Light and Darkness.

The idea for this mix came from a Chrono Trigger ReMix on OverClocked ReMix from DrumUltimA called "JESUS CHRIST IT'S A DINOSAUR GET IN THE EPOCH." The mix itself is a pure percussion track and so was the source. It made me look at sources a little different, with the realization that you can not only make a mix by altering and expanding the melody, but that you can also use the source in a very different way such as percussion.

So for this mix, I used the main melody motif of the original, and used it as a rhythmic background melody. On top of that, I played a mellow piano solo. To make it more recognizable, the later parts of the song are much more traditionally remixed, but I think this experiment was a success and gave it a unique feeling. The whole militaristic vibe of the original is gone in this mix except for the final part, but I feel I have given it a majestic feel befitting of a king and a castle.

Of course, the not-so-traditional style of arranging the source material might mean that it isn't eligible for the front page. I can still encourage others to look at a source with a different perspective, and to see which parts of a source can be used in a different way. It's really good for the creative process, and it gave me some much needed variation in how I arrange songs. Anyway, here is my source breakdown:

0:00-2:07: The A part of the source, only then with the main motif being used (in a slightly altered form) in the left-hand piano playing; basically the rhythm of the piece. If these two minutes don't count as source usage, then I'm not going to make the 50%. :P
2:07-2:22: The (slightly altered) B part of the source (0:38-1:08 in the source)
2:23-3:27: Improv
3:28-4:02: The C part of the source (1:09-1:25 in the source)
4:03-4:32: Improv
4:33-4:53: The A part of the source (slightly modified - this time as main melody)
4:53-5:09: Improv
5:10-5:15: The A part of the source

If the first part is fully counted, that gives us 66% source usage. If it's counted only half, it's only 45%. So I hope you guys count it more than half. :P Anyway, good luck with the voting!"
First off, just as a standalone work, this is a wonderful, initially subdued and then increasingly emotive, even bluesy solo piano piece which I found compelling & enjoyable on repeated listens. The arrangement is definitely on the far side of being liberal in its interpretation, yet it's still not too hard to A/B and hear the connections. It fits squarely under the "inspired by" umbrella, and while anyone looking for the bombast & cadence of Kikuta's original might be taken aback, it resonates with the source in interesting & new ways; album director Rozovian writes:
"The theme of Duran's home town is taken from its grand castle town feel of the original to something more somber and very fitting for Duran's story. The dynamics on both the track and the album overall are pretty big, and this track hits one of the softest points, my favorite moment of the remix, at around 3:20. A lovely performance, both in its underlying military rhythm and its soft, gentle moments. It's an especially cool contrast to the location's other source, which Jago covered so differently."
Co-director Meteo Xavier writes:
"This track is a mighty blend of minimalism, stark piano, and drive -- slow but pounding without pounding. It builds something. It's like seeing a full-color epic painting with only black, white, gray, and red. Piano remix fans are going to eat this track up and not have any room for dinner. Great recording, great work, Pavos!"
Jeff has a way with words; bon appetit, indeed. MindWanderer's vote was comparatively concise, but covered the major points:
"Absolutely gorgeous playing, and the original sections are sublime. The elephant in the room is, of course, source usage. The timestamping was very helpful. The source melody is used as backing, of course, and some sections are pretty liberal (2:07-2:22 took me a couple of listens), but it's all there. I don't have any problems with it on this front. Great work overall, and I'm looking forward to seeing this posted."
Took a bit, but I'm extremely glad Pieter decided to submit, as this piece stretches the boundaries without breaking them, at least for OCR, and also stands as an imaginative, reflective example of the limitless possibilities of arrangement. Superb work!
Discussion
Latest 1 comments/reviews; view the
complete thread
or
post your own
.
---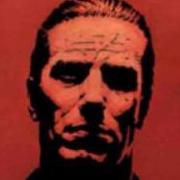 Liontamer
on 2019-10-10 11:40:09
---
What did you think? Post your opinion of this ReMix.
Sources Arranged
(1 Song)
Primary Game:

Seiken Densetsu 3 (Square , 1995, SNES)
Music by Hiroki Kikuta

---

Songs:
---
Tags
(7)
Genre:

Blues,Classical

Mood:

Dark,Solemn

Instrumentation:

Piano,Solo Piano

Additional:

Arrangement > Solo
---
File Information
Name:

Seiken_Densetsu_3_For_King_and_Country_OC_ReMix.mp3

Size:

9,089,174 bytes

MD5:

b9ac4248500667d613edd367e1c851a9

Bitrate:

226Kbps

Duration:

5:18
Download
Size: 9,089,174 bytes
MD5 Checksum: b9ac4248500667d613edd367e1c851a9
Trouble downloading?
Right-click one of the mirror links above and select "Save Link As" or "Save Target As"!!
Help us save bandwidth - using our torrents saves us bandwidth and lets you download multiple mixes as a single download. Use the tracker below and scroll for more information, or visit https://bt.ocremix.org directly, and please don't forget to help us seed!!
ocremix.org is dedicated to the appreciation and promotion of video game music as an art form. more...
Content Policy
(Submission Agreement and Terms of Use)
Page generated Wed, 29 Nov 2023 00:05:04 +0000 in 0.0418 seconds
All compositions, arrangements, images, and trademarks are copyright their respective owners. Original content is copyright OverClocked ReMix, LLC. For information on RSS and JavaScript news feeds, linking to us, etc. please refer to resources for webmasters. Please refer to the Info section of the site and the FAQ available there for information about the site's history, features, and policies. Contact David W. Lloyd (djpretzel), webmaster, with feedback or questions not answered there.