Posted 2019-11-26, evaluated by the judges panel
---
We are proud to announce the release of our 14th independent VGM arrangement album, X over Zero: Mega Man Metal, by Cyril the Wolf (Connor Pelkey)!!
Featuring nine hard-hitting vocal metal arrangements of games from Capcom's Mega Man X & Mega Man Zero series, X over Zero: Mega Man Metal is Connor's first solo album on OCR & pulls no punches; the artist writes:
"As far back as 2007, I've been really into the idea of writing lyrics to video game OST music, partially inspired by the more parody/humorist lyrics of Brentalfloss and the like, and I wouldn't become aware of The Megas until late 2009. I've always been a massive fan of the Mega Man X series, so it became sort of the mountain I wanted to climb. I felt confident that I could pull it off after writing 5 albums of original music, and wanted to make something to honor the video game music roots I'd come from. Starting from 2016, after discovering the bustling VGM cover scene on YouTube, I started to release my lyrical interpretations of Mega Man X tracks to my YouTube channel and I would often get comments suggesting I cover tunes from the successor series Mega Man Zero. From that point, I knew the framework I wanted to fit an album into.

I wanted to show off a story, in brief, of two characters who were intertwined from the very first moments of Mega Man X until the final scene of Mega Man Zero 4. It took a lot of effort to make sure these all sounded like they were from the same album since, in the midst of the project, I moved to a new house *and* completely changed my recording philosophy. The lyrics are all inspired by the game's plot directly and (with just two exceptions) all are sang from the titular character's perspective. I wanted to thank my collaborators, Drummershy and DS for helping fill out some tracks. Thank you to my sister EsperPhoenix and Brandon Snell for contributing some additional vocals to a few of my choirs. HUGE thank you to my wife for putting up with my wailing. Finally, thank you to OverClocked ReMix for helping with this release, and all of *you* for listening."
This album has energy tanks to spare, with over-the-top vocals, thick choral harmonies, and a steady stream of shreds, chugs, & heavy artillery on the drums, all working in unison to tell a heavy, brutal story. This debut MMX5 mix is a great example & introduction to the album, with a controlled chaos that feels urgent & explosive, but still rocks a pretty darn catchy chorus amidst all that angst & power:
"My last few submissions have not had vocals, but when it comes to Mega Man, I can't resist adding some power metal yells and over the top vocal layers along with the requisite corny lyrics. I've grown up a bit though. I was not afraid to take this song's key down a few semi-tones, a step and a half, to make the vocals more manageable for me. I decided that layering six vocal tracks for the chorus as in my Mega Man Zero piece was not enough, so this has 11! (Insert requisite "turn it up to 11" joke here.)

The lyrics are just thoughts that are going through X's head as he's fighting his (formerly) best friend. On a bit more of a philosophical level, it's mostly about free will vs. fatalism, where X represents the idea that you can control your destiny, whereas Zero is bowing to the purpose he was assigned by his creator. The canon reason for this fight is slightly vague, so I just wrote as if X also had absolutely *no* idea why this fight was happening.

Interesting trivia: there's only one other vocal version of this song from a doujin album back in 2012 for the 25th anniversary called "X-Buster", which is utterly fantastic. I cannot claim to match it, though it did give me an idea of how to get the song a little less repetitive with the original portion at :58. I also wanted to have a noodly bass solo in there to break things up, as well as a couple extra musical references to both Zero themes from Mega Man X. I'm not the most technical lead guitarist, but I feel like it all comes together to make a polished piece."
That intro scream is pure fire; Gario writes:
"Traditional metal goodness going down, here. The vocals sound reminicient of Iron Maiden. They have a tendancy to get a hair flat, but it's not nearly enough to break the track. Sometimes the lead guitar sounds severely lacking in the higher EQ area without anything else to fill that space (like at 3:14, for example), but it's not an issue I'd pass up the rest of the track on.

Lack of upper EQ from time to time aside, I think this is a real great metal romp, and OCR can't get enough heavy metal romps on there."
"How many times has the world fell to war?" (0'48") is a clutch vocal hook, for me, and I end up listening for it each time; it's an example of a moment where everything clicks, where Connor's maximalism and ambitious vocal style pay off with an indelible refrain. Obviously some folk don't dig metal, or vocals, and since this is a heapin' helpin' of BOTH it won't hit the same way for all, but to me this album succeeds on the abundance of moments like this, where the artist gets the lyric, vocal, & accompanying metal to synergize at the right angles for a grand conjunction. It's mega, it's metal, and Cyril the Wolf answers the call & delivers the energy and power befitting the concept. Enjoy the mix, and check out the other eight tracks on X over Zero: Mega Man Metal!
Discussion
Latest 2 comments/reviews; view the
complete thread
or
post your own
.
---

lemnlime
on 2019-11-29 09:58:45
---
It's really good if you like screamo metal...I don't, unfortunately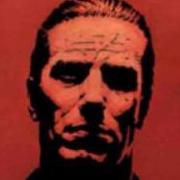 Liontamer
on 2019-11-26 10:09:31
---
What did you think? Post your opinion of this ReMix.
Sources Arranged
(3 Songs, 2 Games)
Primary Game:

Songs:

Additional Game:

Songs:
---
Tags
(8)
Genre:

Metal

Mood:

Aggressive,Energetic

Instrumentation:

Electric Guitar,Singing,Vocals: Male

Additional:

Effects > Distortion
Lyrics > Lyrics: Original
---
File Information
Name:

Mega_Man_X5_Drop_the_Facade_OC_ReMix.mp3

Size:

7,050,933 bytes

MD5:

59b57c13011cfa1404e5a5a62404cc56

Bitrate:

228Kbps

Duration:

4:04
Destiny's call is just an excuse
I don't care what star you were born under
Remember then? The wars we fought together
Why must we be defined by what's come before?
[Pre-chorus]
For fate leaves us all burned in the end
We should never be defined
by where we were set into life
Drop the façade, it's always your choice
[Chorus]
I don't want to fight, but I'll kill you if I have to
How many times has the world fell to war?
They often believe that victory's predetermined
but nothing is certain, just hunger for more
[Bridge]
Push back memories
But I can't help but see
the person I knew then
as we exchange blows
I feel my life flash before my eyes
when I realized I had to raise my gun
You started this for, why do you run away
You're unsure
Then let's go back to us before
For fate leaves us all burned in the end
We should never be defined
by where we were set into life
Drop the façade, it's always been your choice
[Chorus]
Why... Zero?
[Chorus]
[Bridge]
Hoo, yeaaaaah!
Download
Size: 7,050,933 bytes
MD5 Checksum: 59b57c13011cfa1404e5a5a62404cc56
Trouble downloading?
Right-click one of the mirror links above and select "Save Link As" or "Save Target As"!!
Help us save bandwidth - using our torrents saves us bandwidth and lets you download multiple mixes as a single download. Use the tracker below and scroll for more information, or visit https://bt.ocremix.org directly, and please don't forget to help us seed!!
ocremix.org is dedicated to the appreciation and promotion of video game music as an art form. more...
Content Policy
(Submission Agreement and Terms of Use)
Page generated Wed, 04 Oct 2023 03:04:15 +0000 in 0.0618 seconds
All compositions, arrangements, images, and trademarks are copyright their respective owners. Original content is copyright OverClocked ReMix, LLC. For information on RSS and JavaScript news feeds, linking to us, etc. please refer to resources for webmasters. Please refer to the Info section of the site and the FAQ available there for information about the site's history, features, and policies. Contact David W. Lloyd (djpretzel), webmaster, with feedback or questions not answered there.