ReMix:

Mega Man X5 "Never Gonna Give (Up the Funk)"

3:36
Posted 2020-04-22, evaluated by Gario
---
Jorito (Jorrith Schaap) continues his Rick Astley-infused series of mixes with this funky synth pop-rock vocal take on MMX5's "Zero Stage 2" & MMX3's "Gravity Beetle" themes, with some talented collaborators:
"This is another entry that I did with help from my teammates from Maverick Astley for the Sigma Fortress Remix Gauntlet 2015, and of course that means it features a few obligatory references to Rick Astley's "Never Gonna Give You Up" again (there's at least 3!).

When it was my turn to create a track in the 6th compo round, my only plan was "let's try something funky." Guess I was lucky that the source for that compo round had a lot of melodic material to play with, as that makes remixing a lot easier and a lot more fun! I was able to quickly cook up a WIP (not really funk, in hindsight), got the crazy idea halfway to do a vocal track and dragged my teammates Eino and Callum into it.

Of course, a crazy idea in a compo where you have one week to finish an entire track, but me and Eino had a blast in a nightly co-writing session of lyrics writing in Google Docs. Callum managed to record some awesome vocals and his signature harmonies despite being plagued by lack of recording gear. As usual, it was in the big rush towards the end before it finally all came together, but I guess it was worth it because it actually got the most votes in that compo round. :)

Even though people remarked that the MIDI sax I had in the compo submission sounded pretty good, I really wanted to try and get a live recording because I felt a live sax would really make a big difference. So, after compo, I asked Anton to record the sax solo, and, oh boy, did he deliver! While he was at it, he also wrote & recorded some new material for the background saxes to fill out the arrangement even more. After compo was also a good time to tweak the mixing and overall production some more, and re-record some of the vocoded vocals.

Anton only has to add: "Jorito made me do it." I leave it upon the reader as to decipher what that means.

Again, many thanks to my awesome teammates and collaborators!

Source breakdown:

0:04-0:18 - intro arp from "Cyber Maze Core" (:02-:15)
0:18-0:47 - lead from "Cyber Maze Core" (:18-:43)
0:48-1:03 - lead from "Cyber Maze Core" (:47-:59)
1:03-1:18 - lead from "Gravity Beetle" (:26-:50)
1:18-1:32 - as above, but also with "Gravity Beetle" (:01-:07)
1:33-2:02 - see :18-:47
2:02-2:31 - lead from "Cyber Maze Core" (1:01-1:26)
2:31-3:01 - see 1:03-1:32
3:01-3:30 - see :18-:47

Imagine this dystopian society led by evil overlords X and Zero, where everybody is turned into unemotional robots. Our protagonist, Gravity Beetle, is a renegade who still believes in the power of funk to set you free."
Really cool narrative concept on the lyrics, Anton elevates the sax solo and brings the heat, and Tuberz sells it on the vocal, even throwing in a "baby" that Spears herself would approve. Vocoder because it makes robo-sense, contextually, but also (let's be honest) because... it's Jorito. The sequence of events that led Rick Astley to inject himself into so many audacious & triumphant VGM arrangement jams is bewildering; we live on a strange, beautiful planet. This is a dense mix w/ a lot going on, and while it gets a little busy at times, the ingredients are discernible & form a cohesive, epically funkdafied whole. Gario evaluated:
"Very nice! Great singing, pristine production and a solid arrangement to boot. I can't see this going anywhere but the front page. Great work!"
The fun that the artists involved had in making this mix comes through in spades, but even if it was all facade and they were somehow secretly miserable the whole time, the end result is undeniably infectious, creative, & enjoyable. Never give up, never surrender!
Discussion
Latest 3 comments/reviews; view the
complete thread
or
post your own
.
---

lemnlime
on 2020-04-24 09:17:19
---
This is one of those covers that you could totally play in a crowd and not a single person would have a clue that it was a VGM cover. Awesome work!
timaeus222
on 2020-04-23 05:02:00
---
I think I remember having a hard time understanding the vocoded vocals, and maybe the very end could have trailed on for a little longer, but that aside... Tuberz did a great job on his lead vocals. The funk guitar riffs were a nice subtle touch, and the slap bass and drums playing off each other throughout helped keep this arrangement engaging!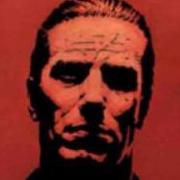 Liontamer
on 2020-04-21 11:21:46
---
What did you think? Post your opinion of this ReMix.
Sources Arranged
(2 Songs, 2 Games)
Primary Game:

Songs:

Additional Game:

Songs:
---
Tags
(16)
Genre:

Pop,Rock

Mood:

Energetic,Funky

Instrumentation:

Brass,Electric Guitar,Electric Piano,Saxophone,Singing,Synth,Vocals: Male

Additional:

Effects > Vocoder
Lyrics > Lyrics: Original
Origin > Collaboration
Origin > Competition
Production > Live Instruments
---
File Information
Name:

Mega_Man_X5_Never_Gonna_Give_(Up_the_Funk)_OC_ReMix.mp3

Size:

5,871,115 bytes

MD5:

3dac24693ba901506fbe16434743eaf5

Bitrate:

214Kbps

Duration:

3:36
[Verse 1]
in the year
two thousand and XX
all the Mavericks are
contained
locking their emotions
into place
making everyone
the same
dancing is forbidden
by the law
and offenders are
detained
the only time to get
into the groove
is with nobody else
around
[Pre-chorus by protagonist in vocoded robot vox]
is it only me
who likes this funk beat?
is there no one else
who moves to this groove?
[Chorus 1]
never
gonna give
up the funk, baby
never
let your head down (that's for sure)
never
gonna leave
from the dancefloor, no
never
gonna give up
[Verse 2]
there I was just walking down the street
trying to act all robot-like
but the music playing in my head...
I just could not follow the line
here comes Zero, full into the chase
to hunt anyone standing out
run for your life, soul and heart ablaze
don't stop running until you're safe
[Chorus 2]
never
gonna give
up the funk, baby
never
let your head down (that's for sure)
never
gonna leave
from the dancefloor, no
never
gonna give up
[Verse 3]
with the music playing in your head
let the rhythm guide your feet
the funky moves that make you feel alive
are the road that will set us free
everyone is fully in the groove,
and now anyone can see
come join us, I'll show you how to move
and now nothing can stop the beat
Download
Size: 5,871,115 bytes
MD5 Checksum: 3dac24693ba901506fbe16434743eaf5
Trouble downloading?
Right-click one of the mirror links above and select "Save Link As" or "Save Target As"!!
Help us save bandwidth - using our torrents saves us bandwidth and lets you download multiple mixes as a single download. Use the tracker below and scroll for more information, or visit https://bt.ocremix.org directly, and please don't forget to help us seed!!
ocremix.org is dedicated to the appreciation and promotion of video game music as an art form. more...
Content Policy
(Submission Agreement and Terms of Use)
Page generated Tue, 06 Jun 2023 08:39:47 +0000 in 0.0646 seconds
All compositions, arrangements, images, and trademarks are copyright their respective owners. Original content is copyright OverClocked ReMix, LLC. For information on RSS and JavaScript news feeds, linking to us, etc. please refer to resources for webmasters. Please refer to the Info section of the site and the FAQ available there for information about the site's history, features, and policies. Contact David W. Lloyd (djpretzel), webmaster, with feedback or questions not answered there.