Posted 2020-06-08, evaluated by the judges panel
---
From Seiken Densetsu 3: Songs of Light and Darkness comes this classical/waltz collab by album assistant director Meteo Xavier & Jeremy Robson, arranging "Closed Garden" - the former writes:
"Funny story on this track, when I was considerably younger in my composition and arrangement journey. Rozovian liked the idea of having even some of the short cues have remixes on their own and I was talking to him about the source track on this one night 10 years ago (I think, ***damn how much of my life has been tied to this project???) and he told me he'd like to have it as a WALTZ. I later learned he was joking, but for some reason I actually went to go do it so the project could move along.

For 5 days in my later-to-be-haunted-apartment-after-I-married-a-Japanese-Hawaiian-exorcist in between work, I labored over trying to make an orchestral waltz with a .mid file in the hopes I'd get someone to help me do the proper orchestral production with the notes I did. I didn't have, and still don't have, the skills to pull off something as grandiose as a romantic ballroom dance. I'd never done a waltz before, and I hadn't really done one as seriously as this since, but generating one I really liked in .mid remains a crown jewel in my personal history and one of my proudest moments in music, as I managed to pull it off not knowing jack squat of how to do a waltz.

I had to listen to a lot of them to get a feel for what I was doing. Primarily to study how I wanted to do this, my models were the waltz scene from the 1991 Addams Family movie ("A Party for Me") and the waltz scene before the chardash (Johann Strauss's "Roses from the South") in Mel Brooks' Dracula: Dead and Loving It (that movie is seriously underrated). In 5 days, maybe about 30 hours from start to finish, I had my MIDI.

From where to go once I got it where I wanted it, next step was to find a collaborator, and that man was "Valse Aeris" hero Jeremy Robson. I was pretty surprised a no-name lunatic troublemaker like me was able to work with someone of his arrangement pedigree and the collaboration went quite smoothly. I was very happy to work with him. About 80% of the track is my MIDI arrangement and 20% is Jeremy re-arranging that for the final quality, with more of his work towards the end as opposed to the beginning.

Although I was at first surprised with his sample choice, it quickly dawned on me that it was a more appropriate choice. I'm told he used Kontakt 4 Factory samples here, which, while it loses a couple degrees in realism, makes up for it by having a couple more degrees in FUN and BOMBASTIC energy that you don't get in every library -- which was the whole point in the first place.

Of the remixes I did for this project, this one I'm most proud of for those reasons and others."
I tend to think of "The Blue Danube" as the quintessential classical waltz that comes to mind for many, and I've always dug Hayley Westenra's "Dark Waltz" as a more modern specimen. The intro here makes me think we're going to jump right into the SMB "Swimming BGM," but things deviate soon after, and there's a nice sway & buoyancy present which are common/crucial to the form. Album director Rozovian writes:
"We were just talking, and I, in jest, suggested Meteo write a waltz. He apparently took it to mean to make a waltz for SD3. I wasn't expecting that, but I'm very glad he did it. He teamed up with Jeremy Robson for this beautiful take on the game menu and character select screen music. It's unfortunate that it's not quite danceable throughout, but I accidentally got a sweet waltz on my album, so I'm still happy. The last minute of the track is golden. Beautiful."
Strings, brass, winds, harpsichord, harp, and some chromatic percussion make for a full palette... the last two minutes drop percussion and go for a less bombastic/danceable waltz form and something more narrative, but it works nicely enough. Judges noted the dated samples but were unanimously feeling the arrangement; prophetik music writes:
"the arrangement is superb. you do a great job of creating a swinging, lilting feel that constantly rolls towards the downbeat of the next measure - a critical aspect of waltzes that is surprisingly difficult to do in practice when you get into the weeds. i particularly liked the timbral changes at 2:00 - going from winds to sustains to a brass band was great.

the samples are nowhere near where we'd normally expect this kind of thing to be, but it's honestly not bad at all as a whole. yeah, we sorta expect robson to make everything sound like a real orchestra, but he did a bang-up job with what he used. the nuance in articulation and making the chromatic runs in the melody work on such a variety of instruments both are great examples of this.

i could get real nitpicky with your instrumentation in places and some of the choices of notation, but it doesn't really change my opinion on the piece. this definitely is good enough to be on the front page."
Well said; I especially liked some of the lovely detail work with background runs and active/elaborate accompaniment. Overall, this is Meteo going outside of his comfort zone, collaborating with Jeremy, and delivering something unexpected, unique, & uplifting - good stuff!
Discussion
Latest 3 comments/reviews; view the
complete thread
or
post your own
.
---
Meteo Xavier
on 2020-06-10 02:52:37
---
By now, I'm sort of curious to see if my orchestral production skill could pull off my own proper rendering of the original MIDI. I wouldn't submit it here, I'd just do it to see if I could.
I don't have any more notes here other than I would hope listeners could hear the Addams Family and Dracula: Dead And Loving It waltzes in this here arrangement. That would be exquisite.
Also, related but not totally relevant, I only just yesterday learned that Jimmy Workman, who played Pugsley in the Raul Julia Addams Family movies is Ariel Winter's (ABC's Modern Family) brother. I pride myself on knowing obscure movie connection shit like that and I never knew that. They're actually estranged on family drama, but Ariel Winter had/continues to have a much better relationship with her on-screen asian cousin played by Aubrey Anderson-Emmons, for whom I personally shot photography for as her dad, Kent Emmons, is a client of ours at work (somehow). I had this A-list child actress hold a door open for me while I moved camera stuff. They've both even been to my MOM'S HOUSE from which I was raised from the age of 8. So I got that weird 3-degrees-from-Jeff Lawhead thing going for me there, too.
I'm telling you this because I'm old and insane and I want my story told - in tiny fragments spread across vast corners of the internet for future Branch Lawheadians to piece together slowly over the course of 90 years - before I'm dead and reincarnated as someone's nipple polyp.

Rozovian
on 2020-06-09 16:34:57
---
Dude, you have every reason to be proud of this one. It's great. It always puts a smile on my face when I hear it.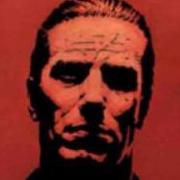 Liontamer
on 2020-06-05 15:25:52
---
What did you think? Post your opinion of this ReMix.
Sources Arranged
(1 Song)
Primary Game:

Seiken Densetsu 3 (Square , 1995, SNES)
Music by Hiroki Kikuta

---

Songs:
---
Tags
(12)
Genre:

Classical,Waltz

Mood:

Energetic,Suspenseful

Instrumentation:

Brass,Harp,Harpsichord,Orchestral,Strings,Woodwinds

Additional:

Origin > Collaboration
Time > 3/4 Time Signature
---
File Information
Name:

Seiken_Densetsu_3_Hortus_Conclusus_OC_ReMix.mp3

Size:

8,310,102 bytes

MD5:

fb14ecb6a510aff063ba861ba2a5eb7e

Bitrate:

217Kbps

Duration:

5:02
Download
Size: 8,310,102 bytes
MD5 Checksum: fb14ecb6a510aff063ba861ba2a5eb7e
Trouble downloading?
Right-click one of the mirror links above and select "Save Link As" or "Save Target As"!!
Help us save bandwidth - using our torrents saves us bandwidth and lets you download multiple mixes as a single download. Use the tracker below and scroll for more information, or visit https://bt.ocremix.org directly, and please don't forget to help us seed!!
ocremix.org is dedicated to the appreciation and promotion of video game music as an art form. more...
Content Policy
(Submission Agreement and Terms of Use)
Page generated Fri, 27 May 2022 23:09:29 +0000 in 0.0561 seconds
All compositions, arrangements, images, and trademarks are copyright their respective owners. Original content is copyright OverClocked ReMix, LLC. For information on RSS and JavaScript news feeds, linking to us, etc. please refer to resources for webmasters. Please refer to the Info section of the site and the FAQ available there for information about the site's history, features, and policies. Contact David W. Lloyd (djpretzel), webmaster, with feedback or questions not answered there.