Posted 2020-09-28, evaluated by Rexy
---
We're back after a particularly slow week, but we used the downtime to migrate to a shiny new server w/ more space & beefier specs! Many ReMixers/OCR veterans have now made a name for themselves doing soundtracks, but I was especially glad to see Jean Of mArc's work on Sentinels of Freedom, which was just ported to Xbox. Check it out, then come back and check out this contribution to Paths Less Travelled: Terranigma, a chill folk/cinematic collaboration with the ubiquitous Gamer of the Winds, who consistently elevates mixes he helps out on; Jean-Marc writes:
"Terranigma is a game I have only ever played vicariously. It was never released in North America, but I had a friend who had imported the game from Europe. She was obsessed with it, and as a result I heard details about it all the time.

The game is also considered somewhat of a hidden gem, and I've always been interested in great games that don't get a ton of attention. The title of the album project, Paths Less Traveled, intrigued me for this reason, and when I learned that its first game would be Terranigma, I knew I had to sign up.

There's something about the mysterious nature of the track "Magic Rocks," also known as "Prime Blue", that draws me in. The track is quite short, but has an ethereal, syncopated feeling I wanted to bring forward even more. I decided to mostly keep the mixture of textures (chromatic percussion, winds, and bass). However, the original track lacked any feeling of punch or forward momentum, and that was what I wanted to most bring to the track. My two primary means of doing so were variations and improvisations in the lead winds, and drums & percussion. Lots of drums & percussion.

Jorito suggested that replacing my virtual winds instruments with live performances by Gamer of the Winds would take it to the next level, and he was 100% right. Gamer of the Winds performed everything wonderfully, and brought his own signatures and touches to the mix.

The result is "Blue Magic," and I'm very pleased with it. I hope you are too!"
Not to be confused with NoTuX's previous pseudonym, this is a deep, evolving jam that really leans/focuses on chromatic percussion & flutes effectively; I particular dig how the latter are layered in increasing levels of harmony. Album director Jorito writes:
"Jean-Marc was another early project participant that we managed to reactivate for the restart. The WIP he showed for "Magic Rocks" showed a lot of promise and a great soundscape. When he had fleshed out the arrangement more, I couldn't help but notice the large amount of woodwinds he had in it. So I reached out to Gregory (Gamer of the Winds) again after checking in with Jean-Marc to see if he'd be interested in trying to replace the VST instruments with real instruments. Both were on board with the idea to give it a try, and it was totally worth it. The original VST instruments featured flutes with a wooden timbre. Since Gregory didn't have any wooden flutes that worked with the key of the track, he told me he could get a similar timbre with a regular flute, and to my ears that worked pretty well. Check it out, I'm sure you'll like it."
I did! Co-director Trism adds:
""Mysterious" is the word that immediately comes to mind with this track. The flutes invoke feelings of deserted red rock canyons and huge expanses. To make this from such a short source track is truly remarkable and Jean-Marc's composition really stands out as a highlight. Gamer of the Winds' contribution really elevates this track into the stratosphere and beyond. A truly wonderful piece of music."
Agreed; a lot of tracks off the album seem to conjure imagery of landscapes & vast expanses for many, and I think that's both intentional & appropriate. Last but not least, Rexy evaluated the piece:
"Jean-Marc's handling of a 30-second loop in a 5-minute track caught me by surprise, both with how he picked it apart and how he presented it. There's a lot of source changes with this one, too. There's the extension of the opening chime to a four-bar pattern with the latter two delayed by a half-beat, flute harmonies that get thicker as time goes on, the chord structure at half-time, and some subtle alterations to the melody that adapt well to Gregory's performance. The framework is robust too - a syncopated and evolving groove that keeps an organic flavor for most of it, before sending out a slow-down at 3:03, preparing for another percussion build into Gregory's solo spot at 4:09.

Indeed, he mentioned percussion in his notes, and this track has in spades. In essence, the selection of chromatic textures and non-pitched tones are varied and have contributed to a beautiful organic soundscape, with only the winds, bass and pads differing in origin. They're all tightly mixed with no instrument blending into another, with subtle uses of reverb for a more natural feel, and at the right volume levels to get the best out of the overall palette. It's a compelling package from Jean-Marc overall - such work has made me question why it took seven years to follow up from his DKC debut, but it's here now, and I hope his next submission won't repeat this trend!"
I'll second that; would love to hear more - Jean-Marc's musical voice is unique & this collaboration brought introspection & lush, evolving texture to the album. Enjoy, and check out Sentinels of Freedom!
Discussion
Latest 3 comments/reviews; view the
complete thread
or
post your own
.
--- Viking ZX
on 2023-06-21 17:56:05
---
Just signed in for the first time in years to note how much I love this song. It just jams, and I love the percussion. Actually planning to pick up a handpan so I can learn to play along to it. Thanks for the fantastic song!
timaeus222
on 2020-09-29 03:26:18
---
I've never heard a soundscape quite like this. Definitely memorable, and one I will certainly share with others!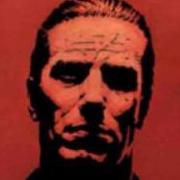 Liontamer
on 2020-09-22 12:09:57
---
What did you think? Post your opinion of this ReMix.
Sources Arranged
(1 Song)
Primary Game:

Terranigma (Enix , 1995, SNES)
Music by Masanori Hikichi,Miyoko Takaoka

---

Songs:
---
Tags
(9)
Genre:

Cinematic,Folk

Mood:

Chill,Energetic

Instrumentation:

Chromatic Percussion,Flute,Woodwinds

Additional:

Origin > Collaboration
Production > Live Instruments
---
File Information
Name:

Terranigma_Blue_Magic_OC_ReMix.mp3

Size:

9,331,626 bytes

MD5:

c3637c04c75b201771e69580ec509b29

Bitrate:

245Kbps

Duration:

5:01
Download
Size: 9,331,626 bytes
MD5 Checksum: c3637c04c75b201771e69580ec509b29
Trouble downloading?
Right-click one of the mirror links above and select "Save Link As" or "Save Target As"!!
Help us save bandwidth - using our torrents saves us bandwidth and lets you download multiple mixes as a single download. Use the tracker below and scroll for more information, or visit https://bt.ocremix.org directly, and please don't forget to help us seed!!
ocremix.org is dedicated to the appreciation and promotion of video game music as an art form. more...
Content Policy
(Submission Agreement and Terms of Use)
Page generated Thu, 07 Dec 2023 20:03:50 +0000 in 0.0438 seconds
All compositions, arrangements, images, and trademarks are copyright their respective owners. Original content is copyright OverClocked ReMix, LLC. For information on RSS and JavaScript news feeds, linking to us, etc. please refer to resources for webmasters. Please refer to the Info section of the site and the FAQ available there for information about the site's history, features, and policies. Contact David W. Lloyd (djpretzel), webmaster, with feedback or questions not answered there.