Posted 2020-09-29, evaluated by Rexy
---
Superb, driving hard rock vocal take on Chrono Cross? Hell yes, sign us up. SuprMelO (Drew Etterle) of Moiré Effect gives us the who's-who on this badass, passionate arrangement:
Drew - arrangement, lyrics, rhythm guitars, drum programming
Scott - bass guitar, vocals
Erik - lead guitar
"Hi! Man, time flies when you're supposed to be making killer tracks, but finally here's our next one for you! We're Moiré Effect, which is Drew Etterle (SuprMelO) and Scott Wells (BluuMonk), and this is our remix of "Scars of Time" from Chrono Cross. It's called "All I Am" and it also features lead guitar by one Erik Peabody, aka Viking Guitar. So, yeah, it's fire.

"Scars of Time" is such an exciting and invigorating song already, so there wasn't much we had to do to make it a hard rock Moiré Effect song. It's pretty much a MIDI rip by our standards. The structure follows the original with one change where we revisited the intro melody to fill out the song a little bit. I mean the original is so good, the second violin makes for awesome lead guitar riffs, and I had to throw in some tambourine hits.

Rather than go into the lore or themes of Chrono Cross itself, I wrote this song about how Chrono Cross was received by gamers. I mean come on, you're the sequel to the greatest game of all time: Chrono Trigger (fight me). Some people are going to be disappointed no matter what. I'd say there's more differences than similarities between the two. I've often read that Chrono Cross would've been better received if it wasn't a sequel; if it had to be judged on its own merits rather than compared to what came before. So this "All I Am" is about not living up to expectations, whether realistic or not. I, for one, commend Chrono Cross for boldly trying new things. We need more of that.

P.S. If you're listening to this song and thinking "I wish Moiré Effect featured even MORE Viking Guitar," stay tuned..."
I was actually thinking "hey this intro sounds a bit like Led Zep" and then I was just bopping my head & nodding along when it picked up, but Erik's got the goods on guitar (& mastering/engineering as well) and this partnership can only be a good thing. Now, I must say: what a cool concept for the lyrics! I love it when lyricists dig into game lore and write something narrative, or from the perspective of one or more characters, but this meta-approach of focusing on the game's reception is far less common, and rather slick - especially when done so well. Kinda-sorta reminds me of "Dreams Come True" (legendary) and its "stupid strategy guide" :) Rexy evaluated:
"Drew and Scott have previously proven that they can deliver hard rock in spades - and by bringing on Erik for this one, the hard rock got delivered in excavators. The technical side is as raw and expressive I've expected from them - a tight and energetic mixdown, well-executed performances on guitars and vocals, and plenty of care to the instruments' balance and presentation. Don't ask me how it gave me such an impression, but it made me think that if Alter Bridge submitted a song to OCR, it would sound a lot like this.

The boys are right in that "Scars Left by Time" is difficult to change up in this style, so a lot of the foundations are in place - though there are some subtle modifications, with its pacing (as explained), textural modifications (that distorted filter at 1:28!) and backing changes. The more energetic variation to the A section at 1:37 was a straightforward way to make a second verse out of it. Also, the harmonies and modified melody pitches at 2:31 felt way more natural on Scott's voice rather than dictating them straight. Internal arrangement standards are hard to figure out, and I've been in that boat several times - but despite the simplicity, there's more than enough done with the framework and progression to make it their own. It's a compelling package through and through, and I'm genuinely excited as to the next time Erik will help them out!"
Excavators indeed! While this might be a "MIDI rip" by their standards, it's definitely not by ours, and I agree with Rexy's take on it being both interpretive & compelling - in addition to rocking the hell out. Awesome work, highly recommended!
Discussion
Latest 3 comments/reviews; view the
complete thread
or
post your own
.
---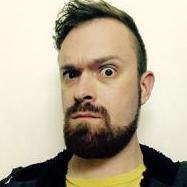 VikingGuitar
on 2020-09-29 19:10:44
---
Thanks for the kind words! Just to clarify, I believe Drew handled the production. Had a lot of fun with this one!

JamesRock7
on 2020-09-29 18:14:52
---
Totally awesome. I just loved it, and I inquiry myself when would be a relaunch of this beautiful game in the current platforms. Thank you very much for this masterpiece.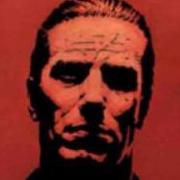 Liontamer
on 2020-09-29 10:14:48
---
What did you think? Post your opinion of this ReMix.
Sources Arranged
(1 Song)
Primary Game:

Chrono Cross (Square , 1999, PS1)
Music by Yasunori Mitsuda

---

Songs:
---
Tags
(9)
Genre:

Rock

Mood:

Aggressive,Energetic

Instrumentation:

Electric Guitar,Singing,Vocals: Male

Additional:

Effects > Distortion
Lyrics > Lyrics: Original
Origin > Collaboration
---
File Information
Name:

Chrono_Cross_All_I_Am_OC_ReMix.mp3

Size:

5,014,098 bytes

MD5:

9cbe682319a607dccc71c95025e46a2a

Bitrate:

192Kbps

Duration:

3:25
Somewhere across time and space
things are different
Somewhere in another world and place
there's another chance to live up to it all
'Cause again, again I let you down
My everything, it was not enough after all
Again, again I hear you wondering
Again, again what might have been
Again, again you rip a piece of me
Again, again from what I am
Every time, throw it in my face
I just take it
Every time could you show a little grace
It never makes it past those memories
'Cause again, again I let you down
My everything, it was not enough after all
Again, again I hear you wondering
Again, again what might have been
Again, again you rip a piece of me
Again, again this is all I am
It's all that I am
Fallen and broken
All that I am
Earnest and open
All that I am
Fallen and broken
All that I am
Earnest and open
All that I am
Take my hand
Until the end
Download
Size: 5,014,098 bytes
MD5 Checksum: 9cbe682319a607dccc71c95025e46a2a
Trouble downloading?
Right-click one of the mirror links above and select "Save Link As" or "Save Target As"!!
Help us save bandwidth - using our torrents saves us bandwidth and lets you download multiple mixes as a single download. Use the tracker below and scroll for more information, or visit https://bt.ocremix.org directly, and please don't forget to help us seed!!
ocremix.org is dedicated to the appreciation and promotion of video game music as an art form. more...
Content Policy
(Submission Agreement and Terms of Use)
Page generated Mon, 25 Sep 2023 00:16:59 +0000 in 0.0584 seconds
All compositions, arrangements, images, and trademarks are copyright their respective owners. Original content is copyright OverClocked ReMix, LLC. For information on RSS and JavaScript news feeds, linking to us, etc. please refer to resources for webmasters. Please refer to the Info section of the site and the FAQ available there for information about the site's history, features, and policies. Contact David W. Lloyd (djpretzel), webmaster, with feedback or questions not answered there.