Posted 2020-12-02, evaluated by djpretzel
---
We are proud to announce the release of our 75th FREE community VGM arrangement album, BadAss: Paragons & Renegades!!
Debuting back in 2011, the BadAss trilogy of albums has featured aggressive, dark, & powerful arrangements of villainous themes that are (in a word) badass... but *this* time around the focus is on heroes/protagonists - albeit ones with some edge. Album director David L. Puga explains:
"When Pieter and I first started planning a hero-themed fourth album in the BadAss line in 2019, the only goal we really had was to have fun. I can't speak for Pieter, but I missed having fun making music. I'd been doing contract work composing & sound designing and I was getting burnt out by it all, but I remembered those days making BadAss 1 and 2 and how much fun it was. We were experimental & I think the tracks that come out of a BadAss album show that. So, we started BadAss Heroes if only to be experimental, to let the music guide us, and to just have fun. A lot has happened in the world since then, and so have my reasons for working on this album. This is a hero-themed album & maybe we can all use a reminder to better days when defeating evil and being a hero was as simple as loading up a game and pressing a few buttons. It's become harder to see the better days, and even harder to see the heroism in the world. My hope is that this album leaves you energized, feeling badass, and most importantly, with some good-ass memories. And, hell, if we can inspire a little bit of heroism in you hardcore style, well, that'd be awesome too!"
Co-director Pavos adds:
"Welcome to Paragons & Renegades: A BadAss Heroes Album! A true spin-off from the main BadAss series focusing on heroes this time around and having two discs with their own feel. Why not a BadAss: Boss Themes: Volume 4? Well, as I wrote in the album write-up of BadAss 3, I had been working non-stop on BadAss since its never-released spiritual predecessor, Crescendo to Chaos. BadAss 1 was really an experiment for us (I was just an assistant director then) and so was the music. A genre-style album, not focusing on a certain soundtrack, born from the KNGI community almost more than from the OCR community… it was new in many ways. In BadAss 2, I think David really found his niche of genre and we made it even rawer and focused than the first one. With BadAss 3, I took over as director and had my own staff without David. It gave me the opportunity to grow more as a director and give it more my (genre) niche and vibe: more eerie and more bombastic - more like a movie soundtrack. After that, I felt like the trilogy was complete and I did everything I could with the BadAss formula. But David and I (and others in the project threads) always teased each other with "Well, one day there should be a GoodAss…""
"GoodAss" sounds like an adult film, and probably is, but you get the idea. With 18 tracks from 21 artists, let me be the first to say: it's DAMN good to see BadAss back! After three mighty volumes of boss themes, it was time to mix things up (so to speak), and that's exactly what David & Pieter have done. Heroism takes many forms, but powering through & releasing a fantastic labor-of-love album in the middle of a pandemic seems like it should count, to me :) Even without COVID, there are some troubling trajectories for modern society - climate change, seemingly intractable division, religious intolerance, corruption, nationalism, xenophobia... take your pick. Serious problems should be taken seriously, but I see a lot of exhaustion, and othering, and in-group solidification/isolation. We shouldn't need Ozymandias to drop an alien squid on NYC to unite humanity (or even America), but sometimes it can feel that way. Heroes - both paragons and renegades - should inspire us towards shared principles which lift *everyone* up, without exception. That's my version, at least, and yes I think this album has numerous tracks to energize, invigorate, motivate, & instill - PLUS they're still badass, as advertised. We start our flood of featured mixes with this track from Puga himself, collaborating with Mak Eightman, providing an epic symphonic metal take on themes from Darksiders II:
"I've wanted to remix this song since I first heard it, it's one of my favorites. Even tried to do it for a previous BadAss since a version of it is used in the Guardian boss fight; no matter how much I tried to dirty it up, the inherent heroism always seemed to shine through. So, I decided to make a new BadAss album for heroic tracks just for this song. Probably, anyway. I mean, it's not the only reason but it is one of them. So, I started working on inclusion on this album, and, after getting it to a good enough point, I asked Mak if he wanted to come in and help me get the more visceral rock sections to a higher quality. His geets, bass & drums really made this fly! In a lot of ways, this is the heroic counterpart to our Wesker track from BA3, as well as an evolution of that sound.

I've always found it beautiful that in-game this is used both as Death's theme and the Tree of Life theme, that death & life are one and the same. This is my attempt to tell that story through music. Beautiful, naive beginning into the world, the inevitable hardships that test you as a person, the understanding that, while not easy, finding balance is possible, and ending with a crescendo of the elements giving way to a serene climax without a traditionally satisfactory end. Death, while absolute in a sense, is seldom the end; it always gives way to a new beginning somewhere.

There is always hope & heroism in this world if we look for it. And if we can't find it out there, then maybe we can find it within ourselves."
Beautiful opening vocalizing/intervals & cinematic atmosphere, yielding eventually to high-powered rock/metal - it's a hybrid piece, but the intro is a standalone minute of the former aesthetic - which lets you appreciate the design & emotion, before more dense layering takes over. Mak Eightman writes:
"I was very inspired working with David. Somehow, this track fits my soul's mood. I feel what I do, playing guitars on these tracks. This is our second collaboration and it means a lot to me. Hell, I don't know how to explain. It feels like the music I want to make."
That's always a good feeling, regardless of how one's work is received... but this track's fantastic, a great intro to the album and a moody, evolving chimera. Co-director Pavos writes:
"David always knows how to set the vibe in the intro; this track has a lot of melancholy, but it gets more and more raw and full of emotion as Mak's guitar shreddage increases. The atmosphere of this track is great and carries it along. I loved that about David's BadAss 3 entry, but in this one, hope and optimism shines through. This track has so much heart throughout, while still being full of dread. It's a beautiful juxtaposition (or perhaps even a paradoxical one), but perhaps having a Renegade hero disc (or an anti-hero at that) is that as well. Having Death as a hero perhaps feels strange, but this track captures that feeling fully. It has guitar shreddage, but the serenity (and emptiness) of the choirs are always there. So, we close this spinoff of the BadAss series not in the traditional guitar-heavy epic and bombastic way, but in a serene and hopeful, yet raw and perhaps even anticlimactic way. This isn't BadAss, this is Paragon & Renegades. And even in the most dire of times, with the most BadAss Renegades there are (I mean this is Death we're talking about), there's always hope and there will always be the light in their and our center, shining through and refusing to fade away."
So we begin our flood at the end of the album, with a ray of light persisting to the finish; while the title makes me think of Tombstone, I've played chunks of the first two Darksiders games (underrated! try 'em!), and I love how David & Mak have realized their arrangement. Enjoy, check out the whole album at https://badass-pr.ocremix.org, and stay tuned for more!
Discussion
Latest 1 comments/reviews; view the
complete thread
or
post your own
.
---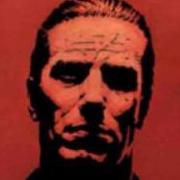 Liontamer
on 2020-11-29 21:03:12
---
What did you think? Post your opinion of this ReMix.
Sources Arranged
(2 Songs)
Primary Game:

Darksiders II (THQ , 2012, WIN)
Music by Jesper Kyd

---

Songs:
---
Tags
(11)
Genre:

Cinematic,Rock,Symphonic

Mood:

Dark,Epic

Instrumentation:

Brass,Choir,Electric Guitar,Strings

Additional:

Origin > Collaboration
Time > 4/4 Time Signature
---
File Information
Name:

Darksiders_2_And_Hell_Followed_Him_OC_ReMix.mp3

Size:

6,130,133 bytes

MD5:

69279e5a274413c124bf8e3f25937d02

Bitrate:

229Kbps

Duration:

3:31
Download
Size: 6,130,133 bytes
MD5 Checksum: 69279e5a274413c124bf8e3f25937d02
Trouble downloading?
Right-click one of the mirror links above and select "Save Link As" or "Save Target As"!!
Help us save bandwidth - using our torrents saves us bandwidth and lets you download multiple mixes as a single download. Use the tracker below and scroll for more information, or visit https://bt.ocremix.org directly, and please don't forget to help us seed!!
ocremix.org is dedicated to the appreciation and promotion of video game music as an art form. more...
Content Policy
(Submission Agreement and Terms of Use)
Page generated Sat, 02 Dec 2023 00:11:50 +0000 in 0.0659 seconds
All compositions, arrangements, images, and trademarks are copyright their respective owners. Original content is copyright OverClocked ReMix, LLC. For information on RSS and JavaScript news feeds, linking to us, etc. please refer to resources for webmasters. Please refer to the Info section of the site and the FAQ available there for information about the site's history, features, and policies. Contact David W. Lloyd (djpretzel), webmaster, with feedback or questions not answered there.