Posted 2021-06-10, evaluated by Liontamer
---
MkVaff (Mike Vafeas) is a bona fide OCR legend, and helps us celebrate Pride Month with a BRAND NEW dual homage to Yuzo Koshiro's SOR2 OST & Madonna's "Vogue" (!!), which is very personal to him:
"After checking out the post djp put in the Facebook artists group, I had to send this one as quick as I could! I know that the original intent was to feature already-posted songs, but I felt that this song and the story behind it speak to the themes of the month than any of my past works.

In the world of coming out, compared to some people who were more comfortable with themselves at an earlier age, I guess you could say I was a bit of a late bloomer. I never went to a gay bar or club until I was in my early 30's, and I quickly developed an appreciation for the unique combination of camp, inclusiveness, over-the-top flair, and just pure fun that some of these places could provide.

I soon realized that so much of the queer club experience is centered around an almost fanatical celebration of some of the most catchy dance/pop music created since the birth of disco - much of which I grew up with and loved. There are few experiences that truly make you feel like you "belong" more than being in the middle of a packed dance floor that's playing a setlist that sounds like it could be your own personal playlist.

In trying to capture some of the fun and fabulousness of this feeling, I created a remix that is a combination of two of my all-time favorite songs - from two of my all-time favorite artists.

I'm a massive fan of much of Madonna's older catalogue - I'd venture to say that "Vogue" is still the absolute pinnacle of dance/pop perfection, and remains a staple in most queer club playlists to this day. Yuzo Koshiro's Streets of Rage 2 soundtrack has remained my favorite club-inspired game soundtrack since it came out. Both of these songs come from such a special time of my growing up and beginning to really love music, and it was so much fun to create a track that celebrates their awesomeness in something that I can only hope brings a vibrant sense of joy and fun to its listeners.

And yes, there are actual drum samples from "Vogue" in this mix - the tracks are on an actual licensed loop library CD I've had since the late '90s! I currently use Landr for my mastering because I don't have a great setup (or knowledge) for doing it myself.

Hope this works OK! And great idea to highlight even more inclusiveness on the site!

Be well, and Happy Pride Month!"
While I stand guilty of having argued in the past that "pride" should be reserved for things you personally accomplished or influenced, this is Pride with a capital P. Furthermore, there is so much to be proud of with specific regard to a movement that has come so far in my lifetime, yet still has so far to go - as illustrated by some of the pushback we received just for rainbowizing our logo. There's a tendency to focus on the cultural dynamics of the West, and to frame LGBTQ+ issues through this lens, but I am particularly hopeful that some of the progress that's been made spreads to the rest of the world, too. I remember Anna & I having dinner with Mike and his partner MANY years ago, and I could tell from prior conversations that he might have been apprehensive because he wasn't sure we knew, and I just long for the day when no one has to worry about their background being used to categorize them holistically or pass summary judgment on them. Humans are capable of evolving our culture(s) AND overcoming any innate biases we're up against from a psychological perspective - there's a way, there just needs to be a will. To me, Pride Month is at least partially about acknowledging what was always there, but which human history has repressed for millennia with violence, fear, ignorance, and superstition: broad spectra of gender & sexual identites which are a huge part of what makes us a beautiful, bold, & complex species.
So, those are my thoughts on that :) Back to the mix - it's everything MkVaff describes above, and the elevator pitch of "It's Yuzo meets 1990's Madonna" basically sums it up & sells it quite nicely. Of course, more specifically it's "Streets meets Vogue," and I don't think listeners will have any trouble hearing the influence - those block piano chord stabs sure bring back memories. Like both sources, this is infectious, groovy/funky, and supremely energetic dance/pop, and Mike's backstory about blooming late and finding acceptance & fabulous music on the dance floor just makes it that much more personal and celebratory. No matter who you are & who you love, I hope you find that sort of moment at some point in your life, I'm glad Mike shared his with us, and I'm thrilled he happened to time the release of the mix with Pride Month, because 1. it tells a (funky, energetic) story and 2. it's a banger. Highy recommended - for Pride Month or any other month of the year!
Discussion
Latest 3 comments/reviews; view the
complete thread
or
post your own
.
---
SubNormal J3
on 2021-06-13 23:30:20
---
Strike a Pose!
0:00 - I like the modulated reverb here and the delay on the first hit.
0:08 - Love the hi-hat rhythm here, really drives it forward imo.
0:17 - Solid! Love the bongos. Classic Mike.
0:23 - Love the source material here, very funky.
0:37 - Love the syncopated pads.
1:18 - I love how the hats and snare here really drive it forward.
2:46 - Love the disco drops.
3:05 - Great use the piano.
3:21 - Nice finishing touch.
I think this is and excellent use of samples from Vogue and a wonderful re-imagination of Dreamer. It's been a real pleasure to hear more of Mike's new work! Always been a fan since I was ten years old (nineteen years ago!) MIke's music was a great inspiration to me as I was growing to love music, and it always holds a special place in my heart. Thanks for the memories and inspiration, and wishing the very best for the LGBTQ+ community.
Thanks Mike and David for posting!

Ronald Poe
on 2021-06-11 22:06:47
---
I feel this track is well done. The Madonna-style dance elements fit the melody nicely. I believe the LGBT community is full of nice people who deserve respect.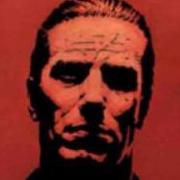 Liontamer
on 2021-06-08 23:41:26
---
What did you think? Post your opinion of this ReMix.
Sources Arranged
(1 Song)
Primary Game:

Streets of Rage 2 (Sega , 1992, GEN)
Music by Motohiro Kawashima,Yuzo Koshiro

---

Songs:

"Dreamer"

---
---
Tags
(7)
Genre:

Dance

Mood:

Energetic,Funky

Instrumentation:

Electronic,Piano,Synth

Additional:

Time > 4/4 Time Signature
---
File Information
Name:

Streets_of_Rage_2_Strike_a_Pose_OC_ReMix.mp3

Size:

6,361,667 bytes

MD5:

d8e3f1522268b18f5da94d487371a836

Bitrate:

242Kbps

Duration:

3:27
Download
Size: 6,361,667 bytes
MD5 Checksum: d8e3f1522268b18f5da94d487371a836
Trouble downloading?
Right-click one of the mirror links above and select "Save Link As" or "Save Target As"!!
Help us save bandwidth - using our torrents saves us bandwidth and lets you download multiple mixes as a single download. Use the tracker below and scroll for more information, or visit https://bt.ocremix.org directly, and please don't forget to help us seed!!
ocremix.org is dedicated to the appreciation and promotion of video game music as an art form. more...
Content Policy
(Submission Agreement and Terms of Use)
Page generated Mon, 25 Sep 2023 02:32:00 +0000 in 0.053 seconds
All compositions, arrangements, images, and trademarks are copyright their respective owners. Original content is copyright OverClocked ReMix, LLC. For information on RSS and JavaScript news feeds, linking to us, etc. please refer to resources for webmasters. Please refer to the Info section of the site and the FAQ available there for information about the site's history, features, and policies. Contact David W. Lloyd (djpretzel), webmaster, with feedback or questions not answered there.