Posted 2021-11-15, evaluated by the judges panel
---
From Dwelling of Duels: 1994 Month comes this ELO/"Mr. Blue Sky"-inspired jazzy/funky upbeat medley rock jam by Ivan Hakštok, arranging Konami shooter Pop'n TwinBee: Rainbow Bell Adventures:
"Sup, I haven't submitted one of these in a while.

This was an entry for the MAGFest edition of Dwelling of Duels. The theme was 1994 Month, and I ended up placing 3rd.

I said this over and over in DoD Discord, and I'll say it again here: 1994 was, in my opinion, the worst 90s year when it comes to video game soundtracks. I have a list of some 30+ songs I plan to cover sometime in the future, and none of them was eligible for this theme. Which meant I had to spend a huge part of the month listening to different soundtracks trying to find something decent I could cover, and when I found this game I had to again spend a lot of time on transcribing the sources. That left me with very little time to actually record this, not to mention I was away from home during the holidays. But luckily I managed to come up with something decent.

This is one of my more conservative covers, and it might be a bit too medley-ish for OCR standards but I hope that's not a dealbreaker. Guitars, bass, and finger snaps are live. Piano, synths, brass, and strings were played on my MIDI keyboard (with some quantization because I'm not that good at keys). The only sequenced things are the drums and the doo-wops. My idea initially was to make a song in the style of ELO's "Mr. Blue Sky", and, since one of the sources is called "Green Hills - Blue Skies", I've decided right from the start that the title is gonna be "Mr. Green Hill". I've kinda strayed away from that ELO style, but I've kept the title.

Here's the source usage breakdown:

0:00-0:10 = original intro
0:10-0:34 = rest of the intro, taking the chords from the first verse of "Distorted Fantasy"
0:34-1:16 = "Distorted Fantasy"
1:16-1:41 = breakdown into a piano solo, played over the verse chords of "Distorted Fantasy" (the solo piano melody line is also a small nod to T-Square's "Omens of Love")
1:41-2:08 = guitar solo over the chorus chords of "Distorted Fantasy"
2:08-2:19 = guitar solo over an original section
2:19-2:51 = "Green Hills - Blue Skies" second verse and chorus, converted into a swing rhythm
2:51-3:27 = drum break into "Sunset over the Hills" verse and chorus
3:27-3:43 = bass solo over an original section
3:43-3:59 = guitar solo over an original section
3:59-4:47 = "World of Ice and Snow" verse and chorus
4:47-5:08 = "Celebration", with a bit of added swing"
I'm glad the finger snaps were live, dammit, because I'm tired of the stale, lifeless, & downright flaccid sampled finger snaps that plague so many submissions ;) But I kid; I've been a fan of ELO for a long time, starting with hearing their music used in the legendary Daicon III and IV opening animations by pre-Gainax, but somehow "Mr. Blue Sky" had escaped my attention - until it was used for the trailers for Eternal Sunshine of the Spotless Mind, which were oddly prevalent at a time I happened to be watching a lot of TV. So I know the song well, and Ivan's definitely channeled some of that vibe in an identifiable way, though as he mentions the arrangement does deviate and stray away from the more initially noticeable influence. It's a rock mix that cycles through different motifs, but there's plenty of jazz/funk ingredients and general creativity applied throughout, and the whole experience is happy, energetic, & flamboyant - kinda like the TwinBee franchise itself. Judges were unanimous, and I think Emunator's opening decision was the most emphatic:
"Oh my lord I LOVE this. This combines everything I've always loved about Ivan's past arrangements - the unabashedly-happy major key melodies, meaty guitar tones, and ambitious soloing - with a few new tricks I haven't heard before, such as the various new synth patches (I LOVE that synth-flute lead) piano riffs, and more in-your face drumming. I love the diversity of instruments and ideas across the board, and the way you expanded on the instrumentation and depth of the source material without really reinventing the wheel. From a production/performance standpoint, this is easily one of the tightest, most engaging tracks I've ever heard from you yet.

Although this is definitely structured more like a medley, things flow pretty seamlessly. The transition at 4:00 stood out as a sole sore spot where things felt a little clunky, but this hit the mark FAR more often than it stumbled. Count me in!"
And I as well; this mix covers a ton of tunes from an OST that I wasn't particularly familiar with, and does so with style & enthusiasm. Excellent stuff from Ivan!
Discussion
Latest 3 comments/reviews; view the
complete thread
or
post your own
.
--- mitlong
on 2021-12-15 11:53:11
---
Haven't rated anything a 5 in a while, but this just so good. I had to go listen to the original material (and the ELO song), afterwards. Just great stuff.
timaeus222
on 2021-12-12 02:58:15
---
I love the overtly positive vibe this has. It would cheer anyone up.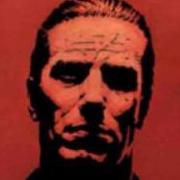 Liontamer
on 2021-11-12 13:31:20
---
What did you think? Post your opinion of this ReMix.
Sources Arranged
(5 Songs)
Primary Game:

Pop'n TwinBee: Rainbow Bell Adventures (Konami , 1994, SNES)
Music by Kenichi Matsubara,Saiko Miki,Yukie Morimoto

---

Songs:
---
Tags
(9)
Genre:

Rock

Mood:

Energetic,Funky,Happy,Jazzy

Instrumentation:

Brass,Electric Guitar,Piano

Additional:

Origin > Competition > Dwelling of Duels
---
File Information
Name:

Pop'n_TwinBee_Rainbow_Bell_Adventures_Mr_Green_Hill_OC_ReMix.mp3

Size:

9,288,965 bytes

MD5:

e92151e5f1750956863434596e2c0070

Bitrate:

236Kbps

Duration:

5:11
Download
Size: 9,288,965 bytes
MD5 Checksum: e92151e5f1750956863434596e2c0070
Trouble downloading?
Right-click one of the mirror links above and select "Save Link As" or "Save Target As"!!
Help us save bandwidth - using our torrents saves us bandwidth and lets you download multiple mixes as a single download. Use the tracker below and scroll for more information, or visit https://bt.ocremix.org directly, and please don't forget to help us seed!!
ocremix.org is dedicated to the appreciation and promotion of video game music as an art form. more...
Content Policy
(Submission Agreement and Terms of Use)
Page generated Fri, 03 Feb 2023 23:28:43 +0000 in 0.0498 seconds
All compositions, arrangements, images, and trademarks are copyright their respective owners. Original content is copyright OverClocked ReMix, LLC. For information on RSS and JavaScript news feeds, linking to us, etc. please refer to resources for webmasters. Please refer to the Info section of the site and the FAQ available there for information about the site's history, features, and policies. Contact David W. Lloyd (djpretzel), webmaster, with feedback or questions not answered there.