Posted 2022-08-16, evaluated by Emunator
---
Some definite J-pop/J-rock vibes on this high-energy d'n'b/rock vocal jam from Black Ace, collaborating w/ Mirasol & Anton and arranging a song from the original soundtrack to Tokkyuu Shirei Solbrain, which was omitted from the localization known as Shatterhand:
Credits:
Black Ace (Alexey Bakhmetyev - Google translated from Russian):
"We - I, Mirasol, and Anton Platonov, finished our new track! Well, as you probably already understood, this is a theme from the game Tokkyuu Shirei Solbrain. (Larry's NOTE: This is the original JP version of what was later released as Shatterhand in the U.S., and the source tune is exclusive to the JP release.) Although it is quite hackneyed, this now song has no words to this day. Now it is!

We started working on the track back in early May, but according to the already established tradition, it dragged on for half a year. :( We are all adults and there is not much time left for creativity, as we would like, but I think that if you go quieter, then further you will!

As in our last duet with Mirasol, I made a sketch and showed it to her with the words "Mira, look what a good sketch it turns out! Please make a SONG!", - well, everything, like last time, wrap...

This time, Anton Platonov joined the work on the text, and then on the track - he not only wrote the text (in parallel, by the way, recording "Up & Start" with Mirasol!), but also wrote all these amazing guitar solos! I rarely worked with guitarists and it's hard for me to compare, but Anton is definitely the best of all the guitarists with whom I was lucky to work!

Mira, Anton - guys, you are the best! <3

Now for the track. You won't believe it, but to understand the atmosphere of this game, I watched almost the entire SERIES on which this game was made! Super Rescue Solbrain is a police special squad consisting of a police officer in armored armor, the same nurse and a large robot that could transform into a bulldozer, as well as put out a fire that appears in each series. Unfortunately, in the game we play only for the brave SolBraver, so the song turned out to be about the difficult fate of the police of the future, for which I once again want to thank Mira and Anton - they hit the nail on the head with the text! Well, for my part, I tried to add some kind of futuristic-police atmosphere to the sound. (Did it work?)

The style of the track is traditional clunker rock with attempts to mow under Zardonic and Machinae Supremacy. I understand that I care about them like the moon, but I try!

Well, and not least - this track has become special for us, since we are currently celebrating its release in Moscow at the Sanctuary Concert, where is this the song will sound even earlier than in VK, and in a LIVE performance of our incomparable Mirasol! A real PREMIERE! Real excitement!

You, my dear listeners, listen, evaluate, repost, comment, follow the law, because it is the same for everyone, take care of the lives and hearts of people, PLUS UP to everyone!"
So there's a lot to unpack here; your first question might be "Hey, you jerks at OCR, why did you label this as a Shatterhand mix when this song is only on the Japanese OST!?" - a fair inquiry. Regardless of how many games/songs a ReMix arranges, we always assign a primary game, and we always go by the US title first, if it's available. Usually this represents no major issues; a notable example of a popular game with completely different (and awesome!) JP vs. US soundtracks is of course Sonic CD, but in that case the game name was still the same, so less confusion. This particular Solbrain source tune was removed from the US Shatterhand release as part of a localization that also involved some enemy re-skins & an altered stage. The authorities that we cite & reference for games (GameFAQs, Mobygames, etc.) still consider it a single game, not two. And there we are. You are of course free to think less of us for this taxonomical transgression, but either way, please enjoy the mix :) I also have to add that while Google Translate did an admirable job on Alexey's (Russian) submission email, his description of the TV show featuring "a police office in armored armor" did make me smile.
Now about the actual music: hell, yeah! Whether you're familiar with Solbrain, Shatterhand, or none of the above, if you're a fan of high-energy, over-the-top d'n'b/rock/pop mega-anthems - similar energy & vibe to a number of anime OP themes I've heard over the years - then you're gonna dig it, just like Emunator did:
"Hot damn, this is incredible! Black Ace has been on my radar for a while and have been consistently impressed with his electronic music chops, but this still managed to catch me off guard! The production quality is flawless, even with the sheer amount of sounds going on at once. The addition of Anton's rhythm and lead guitars ramp the intensity up to 11, and the incredibly-catchy vocals from Mirasol hook into my brain and give the arrangement a very distinct pop quality that encourages repeat listens. Easily the best Black Ace track I've heard to date, you've outdone yourself here. This will have a permanent place in my playlists without a doubt!"
It's awesome stuff, indeed; special shoutout to the almost-dubsteppin' breakdown at 3'05", which segues nicely into the spoken/rapped bridge - just one of a number of highlights in a track that's jam-packed with action & energy. Each new Black Ace mix is an event, at least for me; you can tell he invests himself into exploring both the game & source tune and then goes all out, and his involvement with collaborators like Mirasol & Anton only ups the ante. Highly recommended!
Discussion
Latest 1 comments/reviews; view the
complete thread
or
post your own
.
---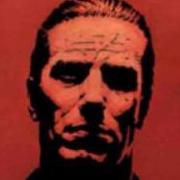 Liontamer
on 2022-08-11 11:26:55
---
What did you think? Post your opinion of this ReMix.
Sources Arranged
(1 Song)
Primary Game:

Shatterhand (Jaleco , 1991, NES)
Music by Iku Mizutani

---

Songs:
---
Tags
(11)
Genre:

Drum and bass,Rock

Mood:

Energetic

Instrumentation:

Electric Guitar,Singing,Synth,Vocals: Female

Additional:

Effects > Distortion
Lyrics > Lyrics: Original
Origin > Collaboration
Time > Tempo: Fast
---
File Information
Name:

Shatterhand_None_Above_the_Law_OC_ReMix.mp3

Size:

8,609,231 bytes

MD5:

3c1c0e634965c8feaf92b2ce2afc5959

Bitrate:

239Kbps

Duration:

4:45
[Verse 1]
The city of light
And we are moving on (moving on, moving on)
The suspects in sight
And so the fight is on (fight is on)
Eliminating the crime
Till it's gone
'Cause we are fighting the crime
Till it's gone
[Chorus]
And when they try to tear the world apart (apart)
Good design for us to start (start)
Seek 'em out
Bring them down
On their knees
Drawn the shortest straw (straw)
None above the law
We are making sure of that
To set you free
[Verse 2]
We do what is right
And we just carry on (carry on, carry on)
So you can sleep tight
A calm before the storm (before the storm)
No violation of rights
Duty calls
'Cause to protect and comply
Is the law
[Chorus]
[Bridge 1 - x2]
Mission
And it's time to carry on
Major recognition
It's the calm before the storm
[Bridge 2]
Tear the world apart
Sign for us to start
Bring them down
On their knees
It's the shortest straw
All about the law
We're beside
To set you free
And when they try to tear the world apart
Good design for us to start
Seek 'em out
Bring them down
On their knees
Drawn the shortest straw
None above the law
We are making sure of that
To set you free
We are making sure of that
To set you free
Download
Size: 8,609,231 bytes
MD5 Checksum: 3c1c0e634965c8feaf92b2ce2afc5959
Trouble downloading?
Right-click one of the mirror links above and select "Save Link As" or "Save Target As"!!
Help us save bandwidth - using our torrents saves us bandwidth and lets you download multiple mixes as a single download. Use the tracker below and scroll for more information, or visit https://bt.ocremix.org directly, and please don't forget to help us seed!!
ocremix.org is dedicated to the appreciation and promotion of video game music as an art form. more...
Content Policy
(Submission Agreement and Terms of Use)
Page generated Tue, 26 Sep 2023 16:19:55 +0000 in 0.0554 seconds
All compositions, arrangements, images, and trademarks are copyright their respective owners. Original content is copyright OverClocked ReMix, LLC. For information on RSS and JavaScript news feeds, linking to us, etc. please refer to resources for webmasters. Please refer to the Info section of the site and the FAQ available there for information about the site's history, features, and policies. Contact David W. Lloyd (djpretzel), webmaster, with feedback or questions not answered there.