Posted 2022-12-24, evaluated by the judges panel
---
When I hear the stiff breeze blow in as the intro & outro to our latest ReMix, it just makes me think of how exceedingly cold it is outside thanks to this bomb cyclone blast of air this Christmas weekend due to Winter Storm Elliott. I took the briefest of brief walks in it yesterday, so we hope you and yours are staying safe from the extreme chill going on. This piece from Neon X (Martin Höglund) -- surprisingly only our second ever involving the Yoshi's Island title theme -- is a sound expansion and relaxed reharmonization with family & retrogaming holiday memories behind it:
"I would dare to say this one could be called the "Start Screen" theme or "Title" theme (or as one of my listener's commented: "Yoshi's Island") as well, but, for me, it's the "World Map" theme when you watch the very beautiful scene of when you're circling around Yoshi's Island (at least I thought it was beautiful back in '96).

The reason why I did this remix now is because it holds an old memory from 1996 when me and my brother got Yoshi's Island for Christmas, hence this is my holiday remix. =)

This was our first Christmas after my aunt's husband passed away 6 months earlier, so we went up north to where she lived and spent both Christmas and New Year's Eve with her. I remembered the huge amount of snow we had and that we played a lot outside - until we opened this Christmas gift with Super Mario World 2: Yoshi's Island inside (and by a coincidence we had brought our SNES unit, LOL).

With this remix, I think I kind of honor the memory of my aunt's husband, and also Yoshi's Island itself since it holds a great deal of memories to me and my brother. It's not one of those intense and very "synthwavey" tracks I've made, but there is emotions and a chill atmosphere over it, just like when you're walking in crunchy/creaky snow by night and everything is completely silent except the sound of your own footsteps on the snow.

I took a complete break from my remixing this holiday, which I spent only with family and friends. But to be honest, I started with this remix like a week before Christmas, but on a very basic level. However, this last weekend I tried to complete it more and more, and just last night I think I did the last thing. (Edit: No. I did the last adjustments on my lunch break today.)

The remix: starting off with some chilly wind FX and slowly fading in the original arpeggio with my alternate main synth. Then I put some chords on the arpeggio to make it more groovy and dynamic. When the melody kicks in the song is quite naked, no played chords. I separated the melody section into 4 parts, where part 1 and 3 is very naked, 2 and 4 are backed up with chords.

After the melody sections, there is a variation of the main melody over different chords with a jazzy touch. Then it goes straight into an atmospheric break where I start to build up for my solo part. You could do so much beautiful things with those chords. For those who are interested in what chords I used, just write in the comments and I will provide the chord progression (I didn't do the analysis just yet, just played around with different chord progressions).

The minor note at 2:07, it's simply based on the chord which is a Bb13/F, Fm6(9), or a Ddim(add9)/F (all the same, kind of), and I felt I had no other option than to go with that note. :D Else it would sound out of key.

The solos have lately become very important to me in all songs I squeeze out. It's always a lot of expressions from my feelings in them, and whenever I write them down from my head, I need to be 100% into the music without any disturbances, or else the feel disappears. Hard to explain, but I'm in some sort of mental bubble or flow when diving into music creation.

The drums are mostly those Game Boy drums I've been using for a while now. I just added an additional hi-hat and a pair of maracas. :D Except from when the solo plays, where I use my main drums.

After the solo section, I'm finishing the remix with a naked outro and some sound FX from the original SNES game. All sound FX are original sounds from the actual game, but with added reverb and a bit boosted volume. Also love that first FX I'm using, the classical Yoshi sound you can find in several games featuring him. No idea what the hell he's saying either, haha. xD I'm sure someone knows though!

Will definitely make some more music from Yoshi's Island! Thanks for listening and reading! :D"
Judge and fellow European VGM arranger DarkSim also got retrogaming vibes of his own based on the sound design. He also saw the vision once the track's presentation contrasted itself with the intro, a nice hallmark of creativity if you can pull it off:
"Cool sound palette once again. That saw lead is a little vanilla, but it reminds me of old Amiga sounds, particularly from dodgy fast-food tie-in McDonaldland, and it definitely fits with the synthwave/vaporwave style. At first, I thought the lead was a little on the thin side, lacking some low-mid, however when it's doubled at 1:20 it adds emphasis and sounds great."
As part of the unanimous judges panel passage (and shame on me for not praising the bassline cutting through so nicely here), Emunator deftly summarized Martin's strengths:
"This is a pretty fun, bouncy take on the source material. This plays to the same strengths that have been demonstrated in your previous submissions—I've always found the most engaging aspect of your submissions to be your liberal use of reharmonization and the liberties you take with the original melodic material, without ever straying too far from the original feel of the source. This features plenty of that, combined with the well-integrated sound effects, fun synth solos, and the tried-and-true synthwave sound pallet you've honed over many arrangements."
Thanks again to Martin for kindly sharing his memories of his family huddling together in solidarity, as well as having fun both outside in the snow and in front of the TV with his sibling putting their latest holiday present under the paces. (I have my own fond Christmas memories of unwrapping the SNES and Turtles in Time for my twin brother and I to throw down.) Props to Neon X for delivering a gift once again, with this fun, nostalgic package wrapped up in a bow!
Discussion
Latest 1 comments/reviews; view the
complete thread
or
post your own
.
---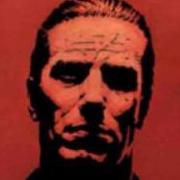 Liontamer
on 2022-12-24 11:05:30
---
What did you think? Post your opinion of this ReMix.
Sources Arranged
(1 Song)
Primary Game:

Super Mario World 2: Yoshi's Island (Nintendo , 1995, SNES)
Music by Koji Kondo

---

Songs:
---
Tags
(12)
Genre:

EDM,Pop

Mood:

Happy,Jazzy,Mellow

Instrumentation:

Bells,Chiptune,Electric Piano,Electronic,In-game FX,Sound FX,Synth

Additional:
---
File Information
Name:

Super_Mario_World_2_Yoshi's_Island_Back_to_the_Island_OC_ReMix.mp3

Size:

5,461,590 bytes

MD5:

12aaf4138bf0f3c96dfcd5e97bd92ce3

Bitrate:

214Kbps

Duration:

3:20
Download
Size: 5,461,590 bytes
MD5 Checksum: 12aaf4138bf0f3c96dfcd5e97bd92ce3
Trouble downloading?
Right-click one of the mirror links above and select "Save Link As" or "Save Target As"!!
Help us save bandwidth - using our torrents saves us bandwidth and lets you download multiple mixes as a single download. Use the tracker below and scroll for more information, or visit https://bt.ocremix.org directly, and please don't forget to help us seed!!
ocremix.org is dedicated to the appreciation and promotion of video game music as an art form. more...
Content Policy
(Submission Agreement and Terms of Use)
Page generated Sat, 28 Jan 2023 04:27:40 +0000 in 0.047 seconds
All compositions, arrangements, images, and trademarks are copyright their respective owners. Original content is copyright OverClocked ReMix, LLC. For information on RSS and JavaScript news feeds, linking to us, etc. please refer to resources for webmasters. Please refer to the Info section of the site and the FAQ available there for information about the site's history, features, and policies. Contact David W. Lloyd (djpretzel), webmaster, with feedback or questions not answered there.