Posted 2023-01-12, evaluated by the judges panel
---
Following on the heels of yesterday's somewhat experimental fare, we've got the always-surprising Eino Keskitalo, who resurrects his FF5/FF10 mashup compo track from 2014 and trims the fat a bit, still leaving a glorious arsenal of chips, blips, & industrial-pop genre indefinability:
"Long time no see!

This arrangement was originally made for the final round of the Final Fantasy Crystal Clash competition, way back from early 2014! I think I dare not listen to the compo version, the mix was crammed full of stuff. It took me eight years to clean it up! Cut a lot of stuff out, not everything has to be playing all the time. Big thanks to timaeus for excellent feedback on the OCR forums, and to the #workshop channel on Discord for comments.

Source breakdown (this is quite liberal...):

The long intro:

0:00-0:07 - No source anywhere.
0:07-0:24 - The descending pizzicato from "Lulu's" theme (from the start) is there on the violin to the right, adjusted to major key... if you'll accept that.
0:24-0:42 - Pizzicato continues; "Lenna's" bells from 0:00-0:10 on the chippy synth to the left.
0:42-0:51 - No source anywhere.

First verse:

0:51-1:25 - "Lenna's" bells + melody (on the fake guitar, different rhythm) from 0:06-0:28.

Second verse:

1:25-2:00 - Bits of "Lenna's" bells, bits of "Lenna's" melody. 1:41-1:44 has a bass fill from "Lenna" (0:39-0:42 in the source).
From Lulu, the melloflute melody 0:14-0:25 is adjusted to key (& rhythm) and plays in the background organ at 1:27-1:30 and 1:44-1:47. Due to the adjustments, these perhaps don't count as prominent source usage.
2:00-2:03 - A little break.

First chorus:

2:03-2:07 - The lead follows the lower bell from "Lenna" at 0:55-1:01 (though the rhythm is different).
2:07-2:11 - "Lulu's" melloflute from 0:14-0:19.
2:12-2:14 and 2:16-2:20 - you can hear the higher bell from "Lenna's" at 0:55-0:58 in the background.
2:21-2:25 - The descending pizzicato from "Lulu's Theme's" beginning plays once @ 2:21. Sorta.

Third verse:

2:25-2:58 - "Lulu's" B-part melody from 1:09-1:34 plays twice (with the harmony very much reharmonized). "Lenna's" bass fill at 2:40-2:42.
2:58-3:02 - A little break.

Second chorus:

3:02-3:10 - The lower bell from "Lenna's" 0:55-1:06.
3:10-3:36 - Variations of the previous bit; the original melody is there in the background. 3:33-3:36 follows the chord progression at the end of the chorus of "Lenna's" theme.
3:36-3:48 - A wind-down."
Pretty crazy stuff; even after the revisions & slimming down, this is still a busy/maximalist mix, so the original compo entry must have resembled everything AND the kitchen sink. Drums are borderline industrial, but many of the melodies are of an uplifting, poppy, chiptune nature, and there might even be a little post-rock influence, too, especially on the lead. MindWanderer writes:
"Well, this was not what I was expecting from these two sources! Grungy, lo-fi synths with some almost industrial percussion. The "fake guitar" sounds more like a fake erhu during the glides. I don't know what to call this. I was in that compo, too.

It sounds good, though! Despite the grunge, everything sounds clear, for the most part. The percussion is on the loud side, but it's not a dealbreaker. The two sources are cleverly interwoven, and it wasn't hard to track what was taken from the source material."
DarkSim adds:
"A lot of FF/JRPG remixes can sound quite samey, but there's no danger of that here. This has been twisted, glitched and crushed almost beyond recognition.

The warm analogue pads to open soon give way to that cold, fuzzy percussion that's got such an interesting texture to it. I'm surprised it works as well as it does with the melodic content. Takes a great deal of vision and creativity to pull that off. There's so much bending and distorting going on in almost every element in this piece, I'm impressed by the effort put into the sound design and automation. It's one of those tracks where you can try to dissect everything that's being done from a compositional or production point of view, but it'll take a few listens to catch everything."
Plenty of interesting bitcrush artifacts & tweakery going on with the drums, a very full soundscape, and some pretty darn catchy hooks, too; not what many might expect from an FF5/FF10 arrangement, but that's what makes it cool, and I'd expect nothing less than the unexpected from Eino. Enjoy!
Discussion
Latest 1 comments/reviews; view the
complete thread
or
post your own
.
---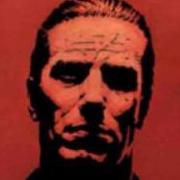 Liontamer
on 2023-01-12 13:35:12
---
What did you think? Post your opinion of this ReMix.
Sources Arranged
(2 Songs, 2 Games)
Primary Game:

Songs:

Additional Game:

Songs:
---
Tags
(9)
Genre:

EDM,Experimental,Industrial

Mood:

Quirky

Instrumentation:

Chiptune,Electronic,Synth

Additional:

Effects > Distortion
Effects > Lo-Fi
---
File Information
Name:

Final_Fantasy_5_Sovitus_OC_ReMix.mp3

Size:

6,687,336 bytes

MD5:

a673fc499c2b6405c96dfc33cf5ae4e3

Bitrate:

233Kbps

Duration:

3:47
Download
Size: 6,687,336 bytes
MD5 Checksum: a673fc499c2b6405c96dfc33cf5ae4e3
Trouble downloading?
Right-click one of the mirror links above and select "Save Link As" or "Save Target As"!!
Help us save bandwidth - using our torrents saves us bandwidth and lets you download multiple mixes as a single download. Use the tracker below and scroll for more information, or visit https://bt.ocremix.org directly, and please don't forget to help us seed!!
ocremix.org is dedicated to the appreciation and promotion of video game music as an art form. more...
Content Policy
(Submission Agreement and Terms of Use)
Page generated Wed, 31 May 2023 20:44:46 +0000 in 0.0591 seconds
All compositions, arrangements, images, and trademarks are copyright their respective owners. Original content is copyright OverClocked ReMix, LLC. For information on RSS and JavaScript news feeds, linking to us, etc. please refer to resources for webmasters. Please refer to the Info section of the site and the FAQ available there for information about the site's history, features, and policies. Contact David W. Lloyd (djpretzel), webmaster, with feedback or questions not answered there.