Posted 2023-05-01, evaluated by the judges panel
---
It's May... yet it's still Mario Month??? We've got too many arrangements and not enough time, baby, and with the movie just released in Mario's real home country of Japan just a few days ago, Mario Month continues going strong. :-D We can't be stopped!
We recently had jmr tackle Mario Paint armed with the color yellow, and now we have TheManPF's sophomore submission to OCR as he puts Paper Mario: Color Splash on the canvas and aims to paint it black! TheManPF's orchestral rock tour de force arrangement of "Black Bowser's Castle" arrives straight from this year's Mario-themed Dwelling of Duels compo, and it fuses a game from a DOA console, 60's rock icons who'll never die, an musical act named after death itself, and a language that's all but dead in a sincerely singular set of influences:
"This arrangement was made as part of Dwelling of Duels' February competition (Mario month). The arrangement is done in new age style, inspired by the album Unearthed by E.S. Posthumus, particularly the songs "Antissa", "Harappa", "Ebla", and "Pompeii". The style is mixed with "Black Bowser's Castle" theme from the game and incorporates choirs and heavy use of string sections and orchestral percussion to represent the evil in Black Bowser's heart. Lyrics are taken from "Paint It Black" by The Rolling Stones and translated to Latin."
You can point to so many reasons why it's a blessing that this broader community exists, and bizarre stories of VGM arrangement concepts are one of the best ones. :-) I dinged this for not having the best mixing, and it turns out that TheManPF received diverse and divergent feedback from DoD and OCR members alike. Rather than try to thread the needle and revise this in a way where some listeners aren't satisfied with the changes, we've got the happy medium of keeping things intact and enjoying them for what they are. Far, far from this arrangement being perceived as having the stench of death due to these inspirations, smart arranging reigns with an expansionist vision that kicks in at :37, and the judges were enlivened with TheManPF's epic premise, with Chimpazilla impressed by the scope:
"What an amazing idea to take the Stones' lyrics and translate them to Latin. I am digging the 6/8 feel that you achieved with the drum beats, it is subtle but adds a tremendous amount of groove to the piece. I agree with MW that the drums sound over-filtered if anything; certainly they are not too loud. To me the drums fit in fine, and could even be a tad snappier. The orchestration here is great; all instruments are sequenced and humanized well enough.

This is a very full and busy mix, and I also agree with MW that there is a lack of overall mixing depth; the lows could be lower and highs could be more present, but this isn't a dealbreaker. The choir is an interesting device and adds nice texture to the layers of soundscape. I love the little squelchy synth bits. What is this, vocoding? Oh cool, what an unexpected and interesting element! Did Daft Punk drop in for a cameo? The guitar at 3:48 sounds excellent. I wish it were a little more audible.

It can be difficult to mix an orchestral arrangement as often it sounds like a giant wall of sound since so many elements are doubled/tripled/quadrupled/etc. and many elements play in a similar frequency range, so while I wish the mixing were cleaner, I'm not disappointed by what I'm hearing. Outro is a perfect wrap-up to the piece. This arrangement is too creative and well crafted not to go with it."
Fellow judge prophetik music added: "the original is nuts, i'd never have guessed this was from a mario game", which is a great point I'd hate to gloss over. Is this the most grandiose yet un-Mario-sounding source tune in the Mario franchise? Whether you focus on the instrumentation or the inspirations, major kudos to TheManPF for pairing up with an unorthodox piece of VGM, coloring within the lines while dialing up the intensity, and creatively invoking Mick and Keith in a different dialect. When you hear the faithful choral vocals rise up with the melody at 1:34 or the wailing guitar solo at 3:47, you know this is one to add to the pantheon of OC ReMixes we'd love to see performed 100% live. For those who are fans of our BadAss series of villain theme tribute albums, you'll be right at home with the darkness of Black Bowser; the threat of the black paint truly can't be contained, courtesy of TheManPF! :-)
Discussion
Latest 2 comments/reviews; view the
complete thread
or
post your own
.
---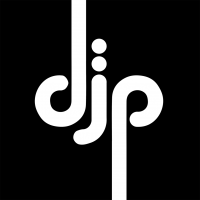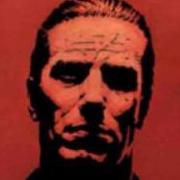 Liontamer
on 2023-04-25 12:54:15
---
What did you think? Post your opinion of this ReMix.
Sources Arranged
(1 Song)
Primary Game:

Paper Mario: Color Splash (Nintendo , 2016, WIIU)
Music by Fumihiro Isobe,Shigemitsu Goto,Takeru Kanazaki

---

Songs:
---
Tags
(12)
Genre:

Cinematic,March,Rock,Symphonic

Mood:

Dark,Epic

Instrumentation:

Choir,Electric Guitar,Strings,Vocals: Male

Additional:

Effects > Vocoder
Lyrics > Lyrics: Existing
---
File Information
Name:

Paper_Mario_Color_Splash_Paint_It_Black_OC_ReMix.mp3

Size:

9,231,124 bytes

MD5:

2ffccb8b2c0b2f9f7e24e2a541f9f0e8

Bitrate:

234Kbps

Duration:

5:13
Lyrics originally by Mick Jagger, Keith Richards:
LATIN:
Aspicio intra me
Et vide cor meum nigrum
[x4]
(Paint it black)
Video rubrum ostium (paint it black)
Volo autem eum pictum nigrum (paint it black)
Nullus colorum amplius (paint it black)
Volo ut convertat nigrum
Aspicio intra me
Et vide cor meum nigrum
Video rubrum ostium
Volo autem eum pictum nigrum
Nullus colorum amplius
Volo ut convertat nigrum (nigrum)
Aspicio intra me
Et vide cor meum nigrum
Red ostium meum video
Fas est pictum nigrum
Nigrum, nigrum
Nigrum, nigrum
Volo videre pictum
pingitur nigrum
Nigra nox
Nigra nox
Nigrum sicut calculus
Volo videre solem
Delevi de caelo
Delevi de caelo
[x4]
(Paint it black)
(Paint it black)
ENGLISH:
I look inside myself
And see my heart is black
[x4]
(Paint it black)
I see a red door (paint it black)
And I want it painted black (paint it black)
No colors anymore (paint it black)
I want them to turn black
I look inside myself
And see my heart is black
I see a red door
And I want it painted black
No colors anymore
I want them to turn black (black)
I look inside myself
And see my heart is black
I see my red door
I must have it painted black
Black, black
Black, black
I wanna see it painted
Painted black
Black as night
Black as night
Black as coal
I wanna see the sun
Blotted out from the sky
Blotted out from the sky
[x4]
(Paint it black)
(Paint it black)
Download
Size: 9,231,124 bytes
MD5 Checksum: 2ffccb8b2c0b2f9f7e24e2a541f9f0e8
Trouble downloading?
Right-click one of the mirror links above and select "Save Link As" or "Save Target As"!!
Help us save bandwidth - using our torrents saves us bandwidth and lets you download multiple mixes as a single download. Use the tracker below and scroll for more information, or visit https://bt.ocremix.org directly, and please don't forget to help us seed!!
ocremix.org is dedicated to the appreciation and promotion of video game music as an art form. more...
Content Policy
(Submission Agreement and Terms of Use)
Page generated Tue, 06 Jun 2023 10:51:01 +0000 in 0.0617 seconds
All compositions, arrangements, images, and trademarks are copyright their respective owners. Original content is copyright OverClocked ReMix, LLC. For information on RSS and JavaScript news feeds, linking to us, etc. please refer to resources for webmasters. Please refer to the Info section of the site and the FAQ available there for information about the site's history, features, and policies. Contact David W. Lloyd (djpretzel), webmaster, with feedback or questions not answered there.