Posted 2023-05-16, evaluated by Liontamer
---
With Tears of the Kingdom dropping this past weekend, we're celebrating by highlighting a few Zelda series ReMixes! Vijay van der Weijden kicked us off with Breath of the Wild (of course!), but The Legend of Zelda boasts so many strong entries, with memorable music from Koji Kondo being central to so many of them. Now MkVaff pays homage to Zelda 3's Hyrule Castle with his groove-inducing club version! Mike's returned to arranging this game after a near-two-decade hiatus, and it feels so good:
"From my own recollection, I don't believe I've covered a song from A Link to the Past since "The Darkness and the Light" medley I made in 2004! My gosh I'm getting OLD!

As I was searching through different footage of Link to the Past for my video, I was reminded of how incredible this game was back when I first played it. I remember picking it up from a local game store in Queens on the day it was released in the spring of 1992, and having the feeling from the opening moments that it was going to be a grand, epic adventure."
"Incredible's" an apt description of A Link to the Past; there's something about this title in particular that's given rise to some of the scene's most attention-grabbing interpretations by the likes of Nigel Simmons, WillRock, Sam Dillard, CarboHydroM, Neskvartetten, Disco Dan, and, of course, MkVaff himself. He spoke with reverence for how Kondo seamlessly transitioned from 8- to 16-bit platforms, with the legend expanding his sound palette, but retaining the compositional hooks that inspired Mike at a young age:
"I've always considered the Hyrule Castle theme an absolute classic in the world of video game music. It's a perfect example of how Koji Kondo was able to continue to create catchy melodies and simple, solid song structures as if he was still composing on the original NES - and combine them with higher quality instruments and compositional elements that were possible on more advanced hardware. As one of the opening songs in the game, I was astounded at just how cinematic and beautiful the music was, and I just couldn't wait to hear more of it.

I was initially nervous about trying to arrange this song in any kind of electronic style, but as I continued working on it, I was beginning to like how things were coming together. I tried to incorporate so many of the original parts and flourishes since they all worked so perfectly in the source material.

In all, this has been one of the most fun tracks I've remixed as part of my recent project. Admittedly, it took a bit more time than usual for me. But in the end, I hope I was able to create a solid interpretation and fitting tribute to one of Koji Kondo's - and Nintendo's - all-time masterpieces.

Thank you. As always, enjoy, and thanks so much for listening!"
The way the beats drive things forward reminds me of other old gold like bLiNd's Zelda 2 "Temple Trance", particularly the feel of the chorus sections. But this isn't the "Pulse Mix" for nothing, as MkV really fills up the space nicely once the bass arrives at :13, and the gated rhythms of the countermelody add the pulsing energy we're expecting here at the very start. The extended build gives way to the beats and textures peaking in intensity with the second iteration of the main melody finally arriving at 1:09, and then MkVaff, Link, and we, as listeners, are off to the races.
This may have taken him some extra effort, but MkVaff's an all-star with this tools and creativity, so, much like you would with LeBron James, you've gotta let the man work and "trust the process". This is a track that loops around 2:20 for a rebuild, and feels prime for a superfan to take it and hit folks with the 30-minute extended version, it's just that enjoyable. :-) One more mixpost for Mike will make 60 ReMixes, and it's a treat to have MkVaff skillfully extending his legacy since resuming his music-making with regularity! We see MkVaff, we hit play; you be remiss if you didn't do the same!
Discussion
Latest 3 comments/reviews; view the
complete thread
or
post your own
.
---

Crulex
on 2023-05-27 23:18:24
---
I've really been digging the pulse remixes I've been hearing from MkVaff lately, both here and his channel. It's like taking the best parts of the source and giving them a shot of adrenaline, which makes for a great listening experience when you already like the tune. Hella recommended.

lemnlime
on 2023-05-20 10:36:32
---
MkV's mixes are an insta-download for me and this doesn't disappoint!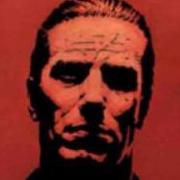 Liontamer
on 2023-05-15 13:08:27
---
What did you think? Post your opinion of this ReMix.
Sources Arranged
(1 Song)
Primary Game:

The Legend of Zelda: A Link to the Past (Nintendo , 1991, SNES)
Music by Koji Kondo

---

Songs:
---
Tags
(7)
Genre:

EDM,Trance

Mood:

Energetic,Suspenseful

Instrumentation:

Electronic,Synth

Additional:

Time > 4/4 Time Signature
---
File Information
Name:

Legend_of_Zelda_A_Link_to_the_Past_Hyrule_Castle_(Pulse_Mix)_OC_ReMix.mp3

Size:

8,241,488 bytes

MD5:

3ce999d08b4bc7376d47c4442b498551

Bitrate:

239Kbps

Duration:

4:33
Download
Size: 8,241,488 bytes
MD5 Checksum: 3ce999d08b4bc7376d47c4442b498551
Trouble downloading?
Right-click one of the mirror links above and select "Save Link As" or "Save Target As"!!
Help us save bandwidth - using our torrents saves us bandwidth and lets you download multiple mixes as a single download. Use the tracker below and scroll for more information, or visit https://bt.ocremix.org directly, and please don't forget to help us seed!!
ocremix.org is dedicated to the appreciation and promotion of video game music as an art form. more...
Content Policy
(Submission Agreement and Terms of Use)
Page generated Tue, 06 Jun 2023 10:07:01 +0000 in 0.0375 seconds
All compositions, arrangements, images, and trademarks are copyright their respective owners. Original content is copyright OverClocked ReMix, LLC. For information on RSS and JavaScript news feeds, linking to us, etc. please refer to resources for webmasters. Please refer to the Info section of the site and the FAQ available there for information about the site's history, features, and policies. Contact David W. Lloyd (djpretzel), webmaster, with feedback or questions not answered there.