Posted 2023-05-31, evaluated by Liontamer
---
HeavenWraith (Antanas Palaitis) returns with his most massive undertaking yet, bolstering things with 5 (count 'em, FIVE) vocalists, in Final Fantasy VIII: SeeDs of Pandora's triumphant rock opera rendition of main event-level theme "Liberi Fatali"!
Anthony was able to cite a pair of FF soundtrack stylings in this piece, but even he couldn't articulate every nook and cranny of inspiration for this liberal, fatalistic transformation. As he describes it, this was the culmination of numerous untold influences:
"It's been increasingly hard to describe what is the inspiration of my works, as eventually it just becomes an amalgamation of various artists I appreciated over time and music production experience I accumulated. One of the more easy to define influences are those of the first minute of the track - "The Colossus" and "Nightmare in the Den" from Final Fantasy X-2."
José the Bronx Rican elected to cap off the album trailer with this piece, and it's obvious why. I'm sure djp's throwing an "epic" tag on here, and SeeDs' director Darkflamewolf explains why they threw a "favorite" tag on their personal tag cloud for the album, notwithstanding the fact that no one dared claim this theme until one man finally arrived:
"Ever since coming back to Final Fantasy when playing Final Fantasy VIII on the PC, this song and the accompanying intro cinematic was burned into my mind. This was and is such an iconic track that it needed an equally kick-ass rendition to do it justice. It was almost funny, over half a year went by with no one even touching or claiming the song until HeavenWraith rolled in to take charge and give us my favorite song on the album. My memories come alive when I listen to this track. It's "Liberi Fatali", need I say more? However, to further ice the awesome cake with this track, real vocals were used for everything and that just elevates this track far beyond what it'd be originally. A perfect start to the final [main] disc and one that leaves you breathless once it's over."
Hey, I can't be left breathless over here like this, HeavenWraith, I've got a writeup to provide for the people! Anthony's no stranger to going for the musical jugular, a trait that was top of mind for SeeDs' co-director Jorito. He stayed connected with Anthony after he and DFW took over the creative reigns of the project, making sure HeavenWraith knew his particular set of skills were critical to the project's success, and linking him up with Joy, Bonnie, Vodoú Queen, Ian & colorado weeks as choir vocalists (so clutch for the first chorus at 1:49 and the track's peaks at 3:46 & 4:28):
"Ahh... "Liberi Fatali", the memorable opening track of FF8. HeavenWraith was also one of the artists who joined the original album attempt, but couldn't commit to the restart for a good while. I'm glad that I kept checking in with him every now and then to see if we could get him on board again, because it's a difficult track to remix and I knew he would do it justice. And, boy, did he deliver! It's one of his signature crazy tracks again, in a bombastic mix of heavy guitars, crazy guitar solos, orchestra, and epic choirs that is sure to get you pumped. In his first WIP, he used a sample library for the vocals, so I suggested to use real vocals, if necessary layered with the samples, to give the choir that little extra oomph. I'm glad he was open to the idea, and that I got to help with recruiting some performers, because it did bring the track to the next level. Definitely a great opener for the Pandora disc!"
Huge praise to HeavenWraith for building a big-time, pulse-pounding, epic sound! Together with pulling in the choir vocalists, Antanas himself truly stretched his personal arrangement & production skills to achieve a level-up of polish, and it's not overlooked by a long shot. Much like FF7 & FF9, FF8 has a number of key source tunes that demand excellence, so kudos to HeavenWraith & co. for dialing it WAY up for "Liberi Fatali", a crown jewel on an amazing album in Final Fantasy VIII: SeeDs of Pandora!
Discussion
Latest 2 comments/reviews; view the
complete thread
or
post your own
.
---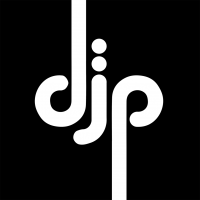 djpretzel
on 2023-05-31 22:28:32
---
BIG MIX!!! @Liontamer mentioned rock opera but tbh it didn't feel explicitly along those lines, at least not to the same extent as "The Impresario" - to me, that genre is defined by a more traditional dramatic vocal style, a mix of rock and musical theater/drama sensibilities, with The Who's Tommy and Weber's Jesus Christ Superstar as quintessential examples. This reads more like Badass Metal + Bigass Latin Death Choir of Doom, a genre you could almost just call "Uematsu" if you wanted. I didn't get the camp or melodrama or Freddy Mercurizing that I strongly associate with rock opera, is what I'm saying. But guess what? Doesn't matter, because what's here is DOPE; fantastic, GIGANTIC sound that nonetheless remains coherent high-impact throughout, with a spot-on choir imbuing each Latin phrase with appeal-to-antiquity gravitas. This arrangement delivers big on a big source, and checks more than a few boxes in the process. Great contribution to the album!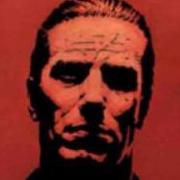 Liontamer
on 2023-05-30 08:40:38
---
What did you think? Post your opinion of this ReMix.
Sources Arranged
(1 Song)
Primary Game:

Final Fantasy VIII (Square , 1999, PS1)
Music by Nobuo Uematsu

---

Songs:
---
Tags
(15)
Genre:

Metal,Rock,Rock Opera

Mood:

Aggressive,Epic

Instrumentation:

Choir,Electric Guitar,Organ,Piano,Singing,Vocals: Female,Vocals: Male

Additional:

Effects > Distortion
Lyrics > Language: Latin
Origin > Collaboration
---
File Information
Name:

Final_Fantasy_8_Voces_Maledictionis_et_Spei_Children_Fated_to_Lead_OC_ReMix.mp3

Size:

8,853,477 bytes

MD5:

bc8834bf4dafdade023a2b9c1cde1d5a

Bitrate:

229Kbps

Duration:

5:05
LATIN:
[x4]
Fithos Lusec Wecos Vinosec
Excitate vos e somno
Liberi mei, cunae non sunt
Veni hortum veritatis
Horti verna veritatis
Ardente vereitate, urite mala mundi
Ardente vereitate, incedite tenebras mundi
Ardete, liberi
Diebus fatalibus
[x4]
Fithos Lusec Wecos Vinosec
ENGLISH:
[x4]
Fithos Lusec Wecos Vinosec
Wake up from your sleep
My children, your childhood years are gone
I came to the garden of truth
The garden springs of truth
With the fiery truth, burn away the evils of the world
With the fiery truth, set the darkness of the world alight
Burn, children
In the days of fate
[x4]
Fithos Lusec Wecos Vinosec
Download
Size: 8,853,477 bytes
MD5 Checksum: bc8834bf4dafdade023a2b9c1cde1d5a
Trouble downloading?
Right-click one of the mirror links above and select "Save Link As" or "Save Target As"!!
Help us save bandwidth - using our torrents saves us bandwidth and lets you download multiple mixes as a single download. Use the tracker below and scroll for more information, or visit https://bt.ocremix.org directly, and please don't forget to help us seed!!
ocremix.org is dedicated to the appreciation and promotion of video game music as an art form. more...
Content Policy
(Submission Agreement and Terms of Use)
Page generated Mon, 25 Sep 2023 02:32:54 +0000 in 0.0667 seconds
All compositions, arrangements, images, and trademarks are copyright their respective owners. Original content is copyright OverClocked ReMix, LLC. For information on RSS and JavaScript news feeds, linking to us, etc. please refer to resources for webmasters. Please refer to the Info section of the site and the FAQ available there for information about the site's history, features, and policies. Contact David W. Lloyd (djpretzel), webmaster, with feedback or questions not answered there.