Help us take OCR to the next level by supporting us on

Download MP3
3,557,627 bytes, 3:38, 128kbps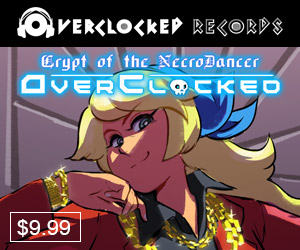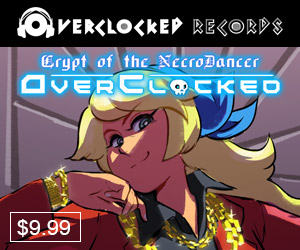 Sometimes it just works out this way - even though I often go to efforts to avoid posting two mixes back to back of the same track from the same game, occassionally it just doesn't make sense to arbitrarily delay for the sake of variety, especially when both mixes are different and worthy in their own separate ways. Hot on the heels of The Wingless & Destiny's interpretive Zelda mix comes another interpretive Zelda mix, again of the main theme, this time from newcomer LindsayAnne Klemm. And again, the chord progression is highly modified, but in this instance the overall presentation is sans vocals and more orchestral than piano-driven, with more ensemble than solo emphasis. The recording level is a little low here, so you might wanna pump the volume a bit to get a better feel for the rather Romantic arrangement LindsayAnne's put together, which she submitted without a title and I helped christen (bit of an 'X' influence for the CLAMP fans amongst you) - it's worth dialing it up to hear the high quality samples, which the piece does not rely on as a crutch but certainly gains from. analoq self-depracatingly opines:
"hmm. gigasamples. string attacks are a bit slow, it gives the lethargic feeling of trying to use a pad as a lead. mastering could be better, this is really quiet. new chord progression and modulations are quite creative though. reminds me of my first ocr mix but without the repulsive samples."
Pretty much sums it up; this is a mix with high quality samples that succeeds far more because of its arrangement, which is nice to see. The scope is a bit more focused than with John and Destiny's mix, which has pros and cons; though it might be more accessible, there are pieces here and there that are closer to resembling existing orchestral intepretations of the quite popular melody. I'd be remiss in not mentioning the ReMixer's external collaborations/association with Justin Durban from Edgen Animations, and that she has more music available on her homepage there for you to check out. All in all, though, I don't see too many problems with this being directly adjacent to 'Eutopia,' as LindsayAnne's put together a very solid first mix that's definitely different, but fortunately similar in its explorative and satisfying degree of arrangement. Cool.