ReMix:

Mega Man X2 "Beamsabre Beat ZERO v2"
Help us take OCR to the next level by supporting us on

Download MP3
5,017,600 bytes, 4:03, 163kbps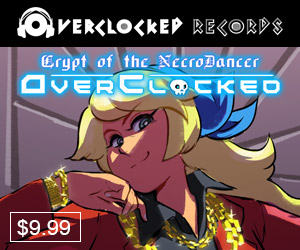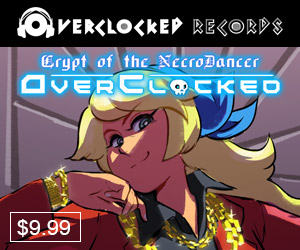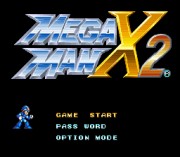 Soooo, as of three days ago, my AC unit has been totally kaput and my house has risen to nearly unlivable temperatures. The air is thick and dead and basically my form of coping has been sitting around 'changing my whole latitude' with a Corona in hand, watching the Olympics, Full Metal Alchemist, and Tenjou Tenge. Like Annie and the orphans say, it's a hard-knock life... fellow anime fan Shariq Ansari, alias Darkesword, has revised/improved a previous Mega Man X2 ReMix of his, our first mix from the second installment of the X series to be posted. The original in question was actually rejected by the panel shortly before Mr. Ansari joined it. No one on the panel thought this was one of Shariq's best mixes this go-round, either, but the improvements made were found compelling enough to warrant reevaluation and, in the end, posting. Shariq's expanded his depth and breadth of musical genres and polished his stuff beyond the more meat-and-potatoes techno you hear here, but it's still fun stuff, energetic, and has a peppy medley-style life to it that moves from pattern to pattern with some nice in-game Japanese vocal samples, percussive game fx, and general campy-but-good style. There's arpeggio craziness going on almost all the time in the background, and plenty of monoglide synth to go around. Judge Oji writes:
"..the foundations of this mix are much more of an indicator of where DS was at over a year ago talent-wise. But the energy is very upbeat, I felt the semi-medley structure of the piece was strong, and the melodic layering worked surprisingly well. I'm not much of a fan techno personally, and some of the sounds are basic Fruity sounds, but I liked how everything came together here. The whole ends up greater than the sum of its parts. "
It's a simple, good-not-great ReMix that well illustrates how more commonplace tools and timbres can be put together in relatively predictable ways but still result in something that has enough variation and verve to cut the mustard. Good stuff, definitely gonna be enjoyable for techno fans, all the more if they happen to be Mega Man fanboys :)