Help us take OCR to the next level by supporting us on

Download MP3
5,325,440 bytes, 2:56, 238kbps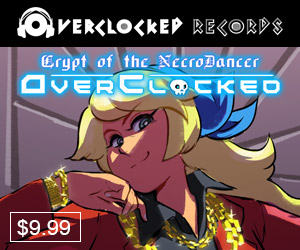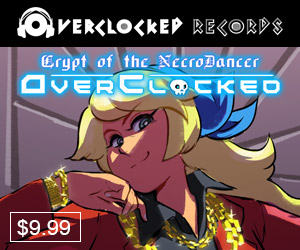 Family man Andrew Luers writes:
"The last track available on the DKC2 project, it's really cheerful and peppy, so it was time to do a party song. Acoustic and electric guitars, lot of synths and keyboards, and some layered percussion. In addition to DKC2, it uses the melody from cranky's theme from DKC as well. I wanted it to sound like a pop song you'd hear on the radio, so it has a fadeout guitar solo, and is 3 minutes long.

Disa did the intro vocals because she heard me trying to record monkey noises, and thought it sounded terrible. I threatened to leave them in unless she did a cutesy vocal intro, and she caved! VICTORY!"
It's fun, sugary, wholesome, upbeat goodness... the musical equivalent of caffeinated sugar. Shariq writes:
"Lacks a little in the mid-range, but overall a pretty solid arrangement. The way it starts reminds me of a song from some PBS kids show from the mid-90s; take that however you will.Nice guitar work halfway through, and the synth that follows it is just great. Oh hey, there's a key change. Nice. I like it."
Jimmy adds:
"All in all, this song is a really good example of a jamout to the progression of the source, but weaves seamlessly in and out of referencing the melody and free-styling over top the chords so that the reference remains wholly intact. And it also does a great job of taking a very short melodic riff and expanding it most effectively for a really enjoyable 3 minute track."
I think between the three of them, they pretty much said it all; major-key, happy, does a great job of expanding the source into something larger, and packs at least 70% of your daily recommended intake of buoyant euphoria into a single, bite-size mix.