ReMix:

Mega Man 2 "Smooth Steel"
Help us take OCR to the next level by supporting us on

Download MP3
2,485,856 bytes, 2:30, 128kbps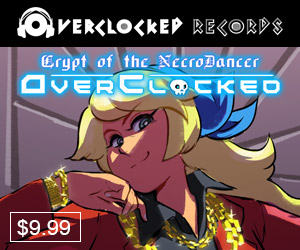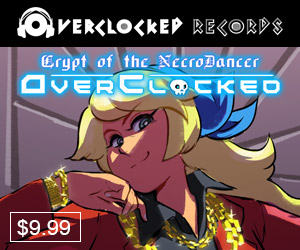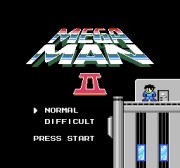 We now return to our regularly scheduled programming... Nice little post-Missingno vacation for yours truly, but now it's back on track & full steam ahead. Speaking of, plenty of community folks are finally back from GDC, where apparently gut-busting shenanigans, life-changing revelations, and epic win all occurred. Sometimes simultaneously. The two I'd like to focus on are:
Congrats to all, especially the Aversas, who appear to have ended GDC with a G.A.N.G. bang. <pause for uncomfortable silence>... But seriously, big kudos are in order, and so for mix OCR02200, we've got a very different Mega Man 2 ReMix from Andy, with vocal stylings by Malcos:
"This mix is a real blast from the past. I made the instrumental in 2006 as the source material for the first "VOCR" competition (Vocal OC ReMix), organized by Jill (aka pixietricks). The idea was that everyone competing would write, arrange and record vocals atop a premade instrumental ReMix. Malcos' entry was this track, "Smooth Steel", which I think has some great lyrics, a killer vocal arrangement that meshes very creatively with the Metal Man melody, and excellent vocal performances.

My production may have improved since I first made this instrumental, but I still think it holds up after all this time. The style I was going for was R&B/smooth jazz in the vein of Paul Hardcastle, who, at the time, I had just discovered. Malcos' smooth vocals fit perfectly on top of my arrangement, and while I might do things differently today, I really like how this collab ended up. Enjoy!"
I think the whole point of the mix is to sound dated, really... reminds me of Milli Vanilli (scandal aside, great tunes!), Terence Trent D'Arby, mixtapes, zipper jackets, and FM radio. Vocal performance isn't spotless, but man did Stephen nail the vocal arrangement & lyrics; complete late 80s/early 90s verisimilitude, and some really nice rhymes and layering. Basically, it sounds like it was meant to be, which is impressive when you consider it's a Mega Man 2 tune being transmogrified into a complete, two-and-a-half minute foray backwards into the broadcast radio hits of yesteryear. It's also a great example of a competition yielding some very solid, postable, unique results; vocal tracks are less common, often because of different skillsets and the challenges of coordinating a collaboration, and this competition facilitated that process in a sort of ad-hoc fashion. OA's got this one:
"Super awesome arrangement here, once the chorus hits, it's all smooth source sexiness. Great vocal takes, solid harmonies, and the backing track is really good as well. Pads fill out the back nicely, and the piano provides a subtle counter-melody. My one concern is that the original melodies are a little prominent in the verses, but it's still apparent throughout that it's the metal man theme.

Overall solid stuff, Malcos is a singing sensation, and zircon was still awesome even 4 years ago, when I was just a scrub trying to figure out how to make phat beatz online."
Some things never change, Luers. Great, very unique stuff from Andy & Stephen; I'd love to see more like this, whether coming out of competitions or not. Congrats to them for making something different that I think works, and to Andy in particular for his success @ GDC!