Download MP3
6,391,808 bytes, 4:22, 193kbps

Play Preview
Streaming preview on YouTube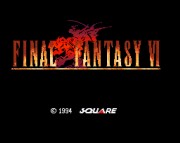 Songs for the Cure '11 is now available! Be sure to check it out & donate to support the fight against cancer! Mr. Whelchel writes:
"Forever, Young Rachel" is Poolside's return to ocremix.org to celebrate the release of SONGS FOR THE CURE '11, a fundraiser for the American Cancer Society aiming to raise over $10,000. This year's compilation features a metric ton of big names in the video game music community, including several talented remixers from OC ReMix. Minecraft's C418 and Super Meat Boy (and OCR celeb) composer Danny Baranowsky are joined by names like Alexander Brandon (Unreal), djpretzel (OCR founder), Big Giant Circles (Mass Effect 2), A_Rival, Jake Kaufman (virt), Wilbert Roget, II, Joshua Morse, Kunal Majmudar (ktriton), and so many more, I can't even begin to think straight about it. Last year, our compilation raised over $7K and this year we are busting our butts to finally reach that $10K goal. http://cancerdrive.org/donate

As for the song, it was originally written for Poolside's debut album "CHILDREN OF THE SUMMER" (April 1st, 2011), and features special guest David Saulesco (http://saulesco.se - also an indie game composer) who completely blows the performance out of the water. At its core, the song is about two souls that are torn apart by fate and long to return to one another, whatever the cost. Obviously, this mimics the story of a certain treasure hunter, but we were also attempting to portray the feeling of longing that is physically experienced when two people who are truly in love become separated. This bares special truth with the recent events in Japan which have affected so many families and friends."
Josh really outdid himself on the roster for this year's album, and I'm not just saying that cuz I'm on it ;) While this synth-pop FF6 track might be less polished than their superb Super Meat Boy & Final Fantasy VIII ReMixes, the arrangement is still emotive, heavily emphasizing male/female vocals, with some moving lyrics. I liked the vocoded/obscured intro w/ pipe lead, Melinda's oscillating note @ 1'22" (repeated later), the lyrical repetition of "love" at 2'31", & the vocal harmonies throughout. On the other hand, not a huge fan of the key change circa 3'23", the EQ seems to generally lack a bottom end, and the drums might be going for a chippish vibe, but I'd have preferred something with considerably more punch. Ultimately, the arrangement triumphs, the vocal performances have the requisite heart & soul to sell the lyrics, catchy harmonic vocal hooks & male/female tradeoffs stick in your mind long after the song is done, and that's what counts. Production qualms aside, nobody makes mixes like these; Poolside have a distinct sound, and hearing it applied to thoughtful VGM arrangements will never get old. And this is just the tip of the iceberg for an album jam-packed with musical goodness!