ReMix:

Wild Arms "What's Left"
Help us take OCR to the next level by supporting us on

Download MP3
6,959,117 bytes, 3:56, 233kbps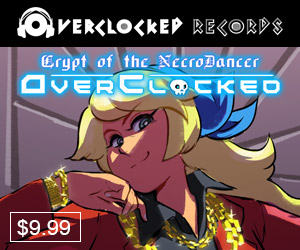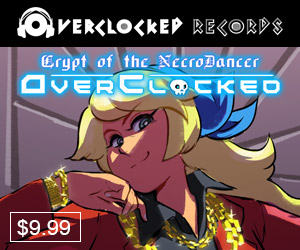 Ooohhhh. As a big fan of 'Lanterns' and Alex's work in general, I was psyched to see what he'd come up with for Wild Arms. Just looking at the artist roster for this album ALONE makes me happy, when I see all the names from across the site's history & think about all the distinct and complimentary styles that have come together. For this arrangement, he's blended orchestral with more deliberate electronica, plenty of ambient background fx, and a plucked string melodic motif that's virtually guaranteed to stick in your head afterwards. The opening chord progression on strings just sets this specific, very particular mood - a combination of beauty, sadness, contemplation, and raw emotion - and while things progress from there into more of a groove/jam-oriented track, that feeling is never lost or forgotten. He writes:
"Seems like I am drawn to these minimal sources lately. I think part of the fun of arranging tunes like "Agitation to Destruction" is finding out how much mileage you can get out of rearranging and expanding on a small number of musical ideas. On the other hand, there's a sense of desolation in the original that I wanted to retain in the remix as much as possible. Hopefully, the track manages to convey that sparse, bleak atmosphere while the added rhythmic and harmonic momentum brings out its emotional qualities."
It does.
Jade writes:
"Being a BIG fan of "Leafcutter," I knew Radiowar has expertise in sound design. This song is a great example of his source interpretation: he yields a talent of improving any source and making it solid. I can hear some Linkin Park and Nujabes influences, which enhances the experience for me. I can relate to this, inspiring me to feel I am in Japan on high land because of its dramatic and powerful climax. Thank you for making this song the essence of musical profusion in Wild Arms. :)"
She said Linkin Park and that makes me uncomfortable ;) But the groove does have a hip-hop kinda vibe that I can hear Nujabes pertaining to, and whether he yields or wields his talent, Alex has come up with a sensual jam that's chill and straightforward but at the same time full of nuance, tension, & texture. Excellent work.
Rexy
on 2011-12-23 11:06:50