ReMix:

Mega Man X "Tuck 'n Roll"
Help us take OCR to the next level by supporting us on

Download MP3
7,140,478 bytes, 3:44, 253kbps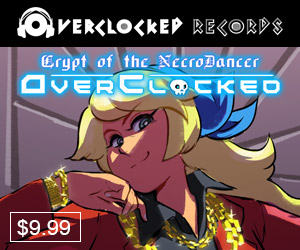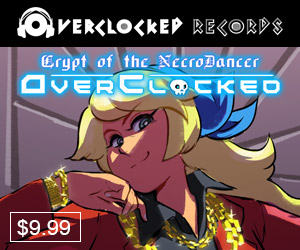 MAVERICK RISING!! We hope you're enjoying the album already; we're going to be posting some flood mixes the next couple days, but for tonight we're kicking it off with an absolutely badass ska jam from The OverClocked Plaid Muffins, who debuted last year with an equally amazing Kirby mix. Lest we chalk that mix up as a fluke or passing glimpse of brilliance, they've done it again, bringing high-energy vocal ska/rock with sexy brass to a source tune that completely lends itself to the style. Stevo writes:
"This song was actually suggested by PrototypeRaptor while we were still working on finishing "Ska Buffet." Took on this track because PR wanted to do it and, as chance would have it, Cyril had already nabbed the track for Maverick Rising. Took probably over a year to make in full, and many brass takes were needed in order to get the timing as close as we could. Much harder rock than the Kirby track.

When we started this, I knew it was going to be a harder track, but I didn't realize that it would channel Agro Rock a lot more than Ska. Vocals this time are split between PrototypeRaptor and myself. The lyrics describe, for lack of a better term, the humanity behind the robot. Disparity and longing turn to bitterness and hate, giving Armored Armadillo a tragic backstory. It is quite different from previous material, but that will probably be par for the course for the Plaid Muffins. Awesome work by PR, Swann, Xenon, Cyril, and AMT, as usual! That's about it, hope you enjoy it."
Great job on the vocals, guys, really. And this is just a smart, wicked arrangement - I love it so much I can with confidence say that it will stick in my head for the rest of my life. Fate willing, I'm gonna be diaper-wearing octagenarian one day, and I'll STILL be rocking out to this joint in my mind. That's some pretty high, incontinent praise, but it's deserved - album director Wesley Cho adds:
"The Plaid Muffins is probably the only video game music ska band in the world, so it's exciting to hear their take on Armored Armadillo. After some songs that are more mellower in nature, this song gets in your face with its assault of brass, guitars, and drums and excepting for one reprieve, doesn't let up. The vocals adds to the fun yet aggressive soundscape - they provide a story to Armored Armadillo, giving him some human characteristics, especially the craziness. This will almost certainly be an instant favorite for many!"
Yeah, Wes called it - definitely a favorite for me; it just CLICKS. It also show the Muffins are capable of some vocal variety - I thought LuIzA really nailed it on their Kirby mix, and I was concerned that she wasn't reprising her vocal role, but megaprops to L99 & PR for again doing some spot-on vocals that are perfect for the genre. There are so many great things to say about Maverick Rising, so many tracks to single out - and believe me, we will - and so many angles you can approach the album from, it's near-monolithic in breadth, scope, and excellence. But for now, for tonight, I think this one track, especially on the heels' of Hugo & Jordan's arrangements, sets the stage perfectly, and just plain old kicks ass. Classic.