ReMix:

Wild Arms "I'm a Force of Nature"
Help us take OCR to the next level by supporting us on

Download MP3
5,483,581 bytes, 3:45, 192kbps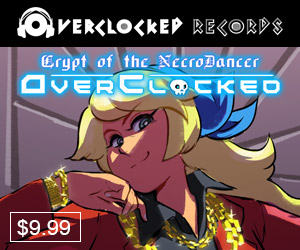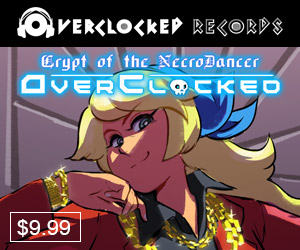 OPERATION INCLEMENT WEATHER MIXFLOOD AKA "Flood Flood" AKA "Rock You Like a Hurricane" AKA "I hope I don't lose power halfway through posting these mixes!" is now underway! As Frankenstorm Hurricane Sandy barrels down on the East Coast of the US of A, including OCR HQ here in Northern Virginia, we urge everyone affected to STAY SAFE and BE SMART. To help you cope w/ the impending wrath of Mother Nature we've got not one, not two, but THREE weather-themed ReMixes!
First up is newcomer Jani Syrjänen, aka Devastus, with this epic metal-rock-orchestral anthem, which he suggests would make for excellent Rocky Balboan moments:
"I just happened to buy myself a new computer due to the old one busting out at the time of the Wild Arms: ARMed and DANGerous album project, and was anxious to see whether a month of plain noodles for dinner was worth it. Thus it's no surprise I went for a really massive rock orchestration with this one, over 60 tracks overall containing multiple layers of everything and beyond.

While the original is more ominous in its style, I felt Wild Arms needed its own epic workout routine montage - remix to the catalog, so I went and tried to provide that as a large, soundwall-mixed rock opera. 99% guarantee of feeling the need to lift some weights or run those long stairs that you've always hated all the way up while listening to this! Hope you guys like it, it was a blast to work on it at the very least."
I'm looking out the window right now at trees a' blowin' and rain a' fallin' and the LAST thing I wanna do is work out, but the arrangement actually makes for a nice (though not particularly reassuring) "extreme weather warning" soundtrack, too. Nutritious writes:
"Yeah, I can tell you from experience that it's really hard to get the mix down right with rock orchestra pieces... Great energy once it all kicks in with the rhythm guitars and performance was solid. While I'd like to hear it mixed a bit better, with so much going for it I don't want to hold it back."
Jani actually revised this track a little based on production feedback from the panel, so this version should be somewhat improved over the original album version, FYI. Shariq adds:
"This is a pretty rockin' track man. I love how you took a fairly mellow/chill dungeon track and really ramped up the energy. I love the toms in the percussion. Really killer stuff."
'Force of Nature' indeed; great debut mix from Jani and another rock-solid cut off ARMed & DANGerous - definitely hope to hear more from him in the future!