ReMix:

Bayonetta "Lady in Black"
Help us take OCR to the next level by supporting us on

Download MP3
7,437,763 bytes, 4:36, 213kbps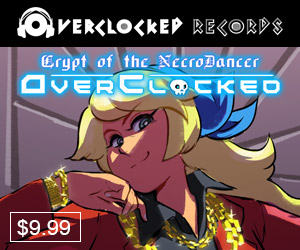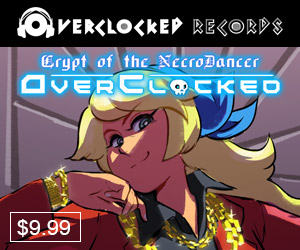 I'm a HUGE fan of Mansoor Nazar, aka Dj Mystix, and really love what he's been doing in terms of multi-game verse/chorus "compositional mashups" and, more recently, original vocals. That's why this Bayonetta/Afterburner ReMix was a little frustrating for me, because a specific decision he made caught Larry's attention and prolonged its evaluation. Long story short, there's a sexy sax solo in this ReMix that isn't arranged from either game AND isn't his own original writing, but stems from a non-VGM source. This gives us MUCH heartache, so to any ReMixers and would-be ReMixers out there reading this, PLEASE confine your arrangements to VGM sources and ensure that any original components you add are yours & yours alone. In the majority of cases, using substantial non-VGM material in a ReMix is cause for REJECTION, and this will never change - you're rolling the dice, riding w/ Hitler, etc. when you do it, at least as pertains to suitability for OCR. This smooth jazz/chill downbeat groove only SQUEAKED by, even though MOST of it is completely fine; Mansoor writes:
"My inspiration to write this mix came from Bayonetta. When I heard this song in the bike level, it reignited my love for the After Burner source. But I still wanted to make something for Bayonetta which is why I decided to write a sexy and romantic song (Keeping her in mind). As you can guess from the title, it IS written for her ;)

I don't know how to play a real sax but I tried my best to make the sax sound as human as possible because there is no way the mix can be liked by anyone if the sax sounded mechanical. The idea was to convert the high pump action track to a slow, atmospheric song. I've tried harder than usual to make the most out of lead samples. I've also added breath effects to flute at the end so it would sound real. Also, the sax at 2:30 is not my original writing. It is inspired from the song below (2:21). I heard this song in a friend's car and thought this piece would totally fit into my mix. http://www.youtube.com/watch?v=8Zza1A1dQX4

One last thing, the flute at 2:58 is actually part of source. Most people don't know this since it comes after the main song repeats for several times (I'm sure you guys know this but thought I'd mention it). However at 4:06, I wrote something myself to give the song a proper ending. I hope you like it!"
I do, we did, and it's altogether a supple, relaxing, emotional arrangement that I think a lot of fans of BOTH games (Sega FTW) will enjoy, we just wish he hadn't used that sax solo. It DOES fit beautifully - Mystix has a phenomenal ear for that sort of thing - but I think he could easily have written an original solo that dodged & weaved around the source tunes in a more meaningful fashion, and fit just as well. Deia writes:
"Anyways, I like what you've done with this mix arrangement-wise. Slowing down the theme really adds a lot of character, and you've done some nice work adding even more in your instrumentation and careful treatment of the sax and flute."
It's odd to be posting a mix where I have a significant reservation that relates so directly to our standards; the obvious question would be, why didn't we just reject it on these grounds? Like I said, this is a subjective, roll-of-the-dice sort of issue where that could easily have happened, but at the same time we want artists to have freedom to follow their inspiration where it leads them. However, OCR is 110% a site for VGM arrangements, and we absolutely aim to protect the purity of that concept as much as possible. So we're posting this mix, and I personally dig it quite a bit, but we're simultaneously asking Mansoor and all other artists to please AVOID incorporating non-VGM sources. Hopefully this ReMix will serve as a further clarification of our policy while also making a lot of Bayonetta & Afterburner fans very happy :)