ReMix:

Mega Man 2 "The Root of All Things"
Help us take OCR to the next level by supporting us on

Download MP3
7,373,244 bytes, 4:48, 203kbps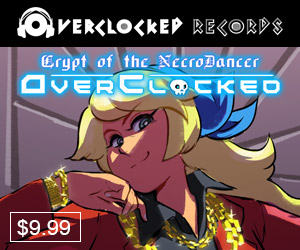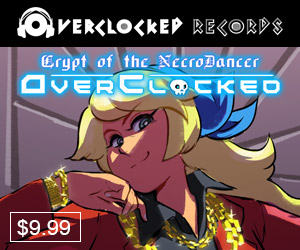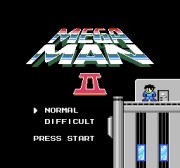 Rexy hits us up with another Mega Man mashup off the Wily Castle Remix Gauntlet 2011, pairing 'Wily's Castle' from MM2 with 'Plant Man' from MM6 in an upbeat rock/fusion arrangement that features mixed instrumentation and some energetic drums. The sequencing & attention to detail here are wonderful, and you can tell Bev put a lot of work into the percussion in particular. She actually revised this arrangement subsequent to the WCRG:
"I had learnt a fair amount about my sample bank capabilities during the contest and during all the touching up afterwards, and all the people that were on hand to give in some help later on really managed to make the track jump out. OA, SuperiorX, DJ Mystix and WillRock provided a great chunk of initial feedback in regards to additional writing, and I still took Jason Covenant's equalisation tips to heart as well. I feel that this version is a huge improvement since the initial WCRG entry, and is something that I feel really proud for in spite of all the mishaps that happened along the way.

Again, a big thanks for DarkeSword for hosting the gauntlet and the various other Mega Man based competitions!"
'Synthesize This!' was one of my favorite mixes from Rexy, and I think she had solid results pairing 'Plant Man' up again, here. Some judges noted a couple production gripes, and the themes weren't intertwined quite as seamlessly as they were with that mix, but while the panel was basically split, OA's sentiment prevailed:
"I think some aspects of the soundscape feel a little thin, and a semi-clean rhythm guitar would have really made the song gel, but the arrangement itself was really nice, and I think most of the sound choices were clicking. The panflute was a little too exposed, but I enjoyed the lead synth, and the backing elements were all on point. I recognize that AD drum sound, and I think it works, but was almost too intense and dirty of a sound to match up with the pristine synths. Overall though, I feel the production just barely clears the bar, and the arrangement and combination of the 2 themes is very well done."
It's always a learning experience branching out, and this mix employs a lot of instruments/components that are difficult to balance. I think Bev did an admirable job from the production side of things - there's still room to grow - and I like the energy & bravery in some of the arrangement decisions, like dem rolling toms at 1'33". Overall, at nearly five minutes, I think there's quite a lot to like, and the variety and momentum kept me interested. Good stuff from Rexy, who continues to explore different sounds and who really broke down some barriers while participating in these compos!