Help us take OCR to the next level by supporting us on

Download MP3
8,294,678 bytes, 5:01, 218kbps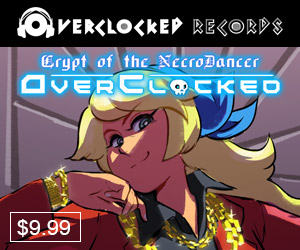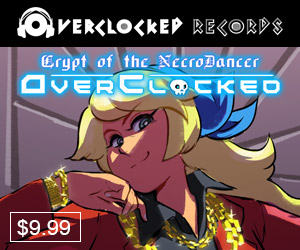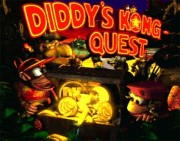 Awesome stuff, here; Palpable doesn't put out many mixes, but each one is always great, well worth the wait, and simultaneously enjoyable while also being very refined & polished. Here he takes on "Hot-Head Bop," a source with some great existing arrangements, and takes it in an entirely new & fresh direction, blending EDM, hip-hop/rapping from DiGi Valentine, and breathy, intimate singing from newcomer Bekah Jones. The minimalism and restraint exercised, in particular on the chorus with Bekah's vocals, makes this an uber-classy, completely transporting ReMix that does a superlative job blending influences AND vocal styles (singing/rapping) into a dramatic pop production that keeps the source evident while re-purposing it into a new, svelte beast. Vinnie writes:
"This is the first non-album track I've done in a while, but sometimes an idea hits you so hard that you can't shake it till you make it. In this case, it was a track with a male rapper and female vocalist, and I had a very specific lyrical concept in mind. Problem is I can't rap or write rap lyrics. Niyazi was a godsend, he immediately understood what I was going for, nailing the lyrics and the delivery. Bekah was recommended to me by audio fidelity, and she was an awesome counterpoint to him. It was a true pleasure to work with these two amazing vocalists and the song really hinges on both of them. Major props to Jay, who not only lined me up with Bekah, but recorded/produced her vocals and went above and beyond to give me feedback and ideas on the mixing. And of course, props to inspirations: this draws heavily from Massive Attack and especially The XX, who I was listening to a lot last year."
The simple & clean kick serving as an exposed heartbeat at 1'43" is perfect, and the vocal contrast in transitioning from Niyazi to Bekah and back really just clicks & gives the whole track a great flow. The interplay between the two vocal parts also has an excellent lyrical contrast as well, with Digi's character expressing doubt and regret and pain while Bekah repeatedly offers hope & optimism. Larry writes:
"We're gonna miss Vinnie being on the East Coast. :'-( Bekah's performance is excellent, and I loved the ethereal treatment of her chorus vocals, which contrasted nicely with DiGi's more forceful style. Props to audio fidelity for getting her involved with Palpable's piece. If you check audio fidelity's mixes, the collaborators he pulls into projects are always great, and Bekah's no exception! DiGi really hits the contemplative mood of his lyrics well with his vocal delivery. Ever since "New Jack Mantle," I've been a huge fan of his rapping, and I enjoy hearing him surrounded by talent that help those skills shine.

Props to Palpable for really reaching outside of his previous musical boundaries on OCR and coming through with yet another excellent arrangement. Let that be a lesson to other people who have big ideas but need help bringing their vision to life. Go outside of yourself and collaborate, collaborate, collaborate! Palpable's mixes are rare, so you really never know what Vinnie will come up with next, but you know it'll be extremely well-executed. It doesn't hurt that he gets by with a little help from his friends. :-)"
When Vinnie told me he was doing a vocal arrangement of this source, I was worried about comparisons to "A New Place," which was also a collab and which also features male and female vocalists, albeit both singing. That ReMix is and will forever remain legendary in my mind, but Vinnie's written a NEW legend to give it some company, and the parallels I've noted don't begin to speak to the chasm of difference between the mixes, both of which have something very distinct to say. A highlight of 2014, a brilliant collaboration that intelligently integrates each vocalist's contributions, a blending of EDM, pop, & hip-hop, another great arrangement of one of DKC2's standout compositions, and another fantastic ReMix from Palpable!
Mirby
on 2014-08-05 13:48:28