Help us take OCR to the next level by supporting us on

Download MP3
8,040,186 bytes, 4:20, 245kbps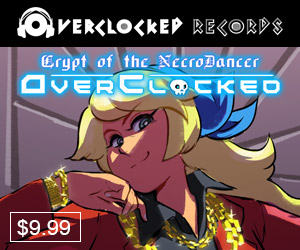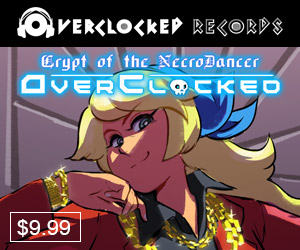 Excited for the remake?? In addition to our Voices of the Lifestream album, we've posted 80+ FF7 ReMixes over the years. Newcomer Artificial Fear (Mat Graham) comes screaming onto OCR with another addition, in the form of an epic rock/metal arrangement of "Mako Reactor" that's heavier than uranium:
"Final Fantasy VII was one of my favorite games during my childhood and Nobuo Uematsu's soundtrack to the game always stuck with me. Once I had the ability to remix songs, I knew I wanted to cover some songs from the Final Fantasy VII soundtrack. I chose "Mako Reactor" in particular, because it's a song that any Final Fantasy VII fan would recognize, and it has such a dark and brooding feel to it. I thought it would work perfectly as a heavy metal cover.

Here's the list of gear that I used to record this song:

Picks: Timber Tone Plectrums
Headphones: Razer Kraken and Razer BlackShark
Guitars: B.C. Rich Warlock (Bronze Series), Ibanez RGD320, Ibanez RG7321
Acoustic Guitar: Walden Acoustic/Electric, Ibanez Acoustic
Bass Guitar: Ibanez Soundgear
Drums: Toontrack Superior Drummer, Cinesamples Drums of War
Microphone: Audio-Technica AT2020
Guitar Software: Guitar Rig 4, EZmix 2
Guitar Hardware: DigiTech RP355
Audio Software: Logic Pro 9"
Cool gear list; very detailed. The source definitely lends itself to a dense, malevolent metal take, and that's what this is; Clem nailed it with his vote:
"Uuurrgggh. This is heavy shit. I like it. Connection to the source is clear, and you spice things up with some well-done metal style rearrangements. The lo-fi intro leading into the heavy smack-down is cool. Production quality is there... individual elements are distinct, percussion has beef, rhythm guitars are mean. I think the rearrangement could be made more interesting with some rhythmically striking riffs and drum parts (Meshuggah and Dillinger are my metal fixes), but as a straight forward slow thrash rearrangement of some of the darkest stuff from FFVII, this does the trick."
Beatdrop adds:
"The mastering could use some work, as it gets kind of muddy at some points, particularly during the opening section, but I can forgive it because the arrangement is just so good. This is littered with amazing guitarwork, and the soloing in the latter half of the song melted my brain."
What he said; you can nitpick some aspects of production as not being 110% perfect, perhaps, but the overall presentation & execution are pretty damn solid, and the arrangement is transformative without veering too far off the beaten path. Great stuff!