Help us take OCR to the next level by supporting us on

Download MP3
8,354,993 bytes, 5:45, 192kbps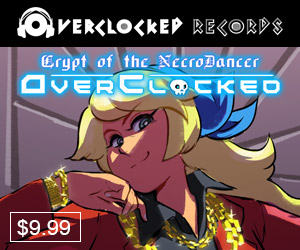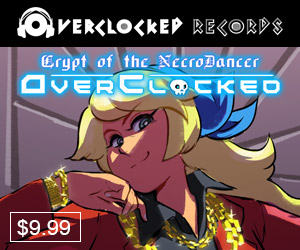 starlight buffalo (Colin Herrera) makes his OCR debut with a stirring orchestral arrangement of "Temple of Time" from OoT, blending in some new age aesthetics and blossoming at the end into cathartic rock:
"A friend asked me to cover a song from any Zelda game. After, he told me I should submit it here. The pieces came together and here we are. Taking a very minimal and clear melody and expanding on it is generally a fun challenge, albeit dangerous. Particularly orchestrally. Working out countermelodies and new sections that never betray the spirit of the piece, enough so that they feel organic and like they always belonged, is great. Trying to take it somewhere new, but maintain the heart of it, so it could still feel like it could be dropped right back into the story.

In truth, however, it was a slog to get through. A friend of mine died last September - a fantastic Zelda fan - and he was in the midst of a playthrough of every game at the time. So it brought up a lot of difficult emotions. Maybe that's saying too much? Eh, honesty is honesty."
Honesty is always appreciated; the arrangement stands on its own without the context, but it helps us relate to the creative process & provides some additional perspective. DragonAvenger sums things up nicely, tempering criticism with overall praise:
"I do like that you spent some time to change the emphasis of notes here, the song has a very different feel because of it. The emotions conveyed are varied here, from reminiscent to hopeful to contemplative, it's a fun journey to take :)

There's an inherent repetitiveness of the theme here, but the mixer adds a ton of backing elements and countermelodies. Each rendition is different, so the source becomes more of a foundation than the focal point. Pretty neat interpretation! Some of the samples suffer a bit from lack of realism, but nothing was screaming at me in a bad way. Nice work."
Chimpazilla adds:
"Wow, what an arrangement. Is that a bit of Midna's Lament I hear starting at 2:34? Just a hint? Nice. The electric guitar is quite a surprise when it arrives, but it sure keeps things interesting. I agree with the other judges about the lack of realism in some of the samples and articulations, but the arrangement and creativity in the writing gets the job done for me. You did quite a lot with just the simple melody, and I love how you also included a bit of the main Zelda theme. Nice track!"
What struck me on first listen was the mysterious atmosphere, the interesting approach to ensemble vs. solo instrumentation, and the progression from a more new age vibe into orchestral, and then subsequently injecting it all with some rock. Palpable mentioned Mannheim Steamroller in his decision, and I think it's a good comparison. There are moments of beauty, introspection, and elation packed into the 5'44" duration; solid, emotional debut from starlight buffalo - enjoy!