Help us take OCR to the next level by supporting us on

Download MP3
4,947,643 bytes, 3:29, 187kbps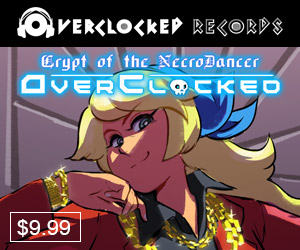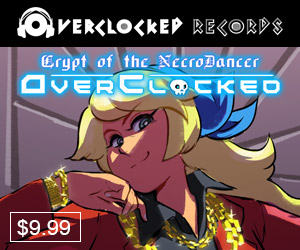 Time to take a break from the dance floor, but not TOO much of a break, as this jazz/funk jam from Amphibious (Jordan Michael Reed) still has some pep in its step, along with delicious electric piano & a syncopated swagger:
"This was a super-fun groove to work on. I decided to take the source into a completely different direction, changing up some of the harmonies and making it a little jazzy and funky. I wasn't sure about switching the feel for the ending, but I was pretty happy with how it turned out!"
Given the scope of the album & the number of source tunes being arranged, some fairly liberal arrangements were somewhat inevitable; I had to extrapolate a good deal myself, on my track. Jordan changes the tone from explicitly celebratory to a bit more concerned with style & swing, but still upbeat and tons of fun. SMRPG: WttS co-director DaMonz writes:
"Classic Amphibious sexiness. A mellow groove and bassline, jazzy Rhodes keys and synthy embellishments. This ReMix offers a nice progression through multiple variations on the original's theme that all stick to the same groovy essence. While the original source track is more of a festive piece, Jordan decided to take it to a more laid back and comfy place, which worked out really well, in my humble opinion."
In my humble opinion, I agree with Emery's humble opinion; this mix leverages the strength of the underlying groove to full effect, providing room for dirty EP & a gritty retro synth to shine over deep bass, a very meaty kick/snare pairing, and shimmering delayed arpeggio hits. It's happy, it's spacey, and it boogies, and if any of that is wrong, I don't wanna be right :) I dig how the last minute transitions from 4/4 to a 6/8 groove and stays there, too. Creative & tasty stuff from Amphibious!