ReMix:

Bloodborne "Mergo Reborn"
Help us take OCR to the next level by supporting us on

Download MP3
6,295,159 bytes, 4:02, 206kbps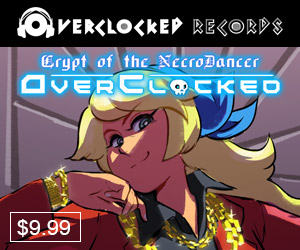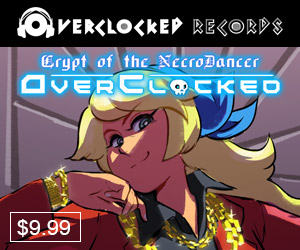 It's RoeTaKa and it's Bloodborne, and that's *probably* all you need to know, but I'mma keep talking anyway ;) Suspenseful, macabre, soaring, Gothic, choral, symphonic, demonic waltz of death? I'm not just saying random words, I swear. Alex takes a simple music box melody and embellishes it with a full BB treatment:
"I had ideas to remix "Lullaby for Mergo" when I first heard it, it just took a really long time to get to it! But I'm glad. At this point, I'm a lot more comfortable writing in a Bloodborne style, so I think it was the right time. It's nice to come back to an idea when you're a little more matured and a little more confident.

In-game, "Lullaby for Mergo" is the melody of a music box that also plays again during one of the bosses near the end of the game. It was a cool moment. With FromSoft's games, you can expect most things to have a meaning, so it makes you think as you are playing. But I did think it would be a great tune to "Bloodborneify" and give it the big, full orchestral treatment the rest of the soundtrack had.

Since the music box song is such a simple melody, I wanted to keep that intact and just build around it as much as possible. Besides the main melody, I made some changes to fit with some of the chord ideas I had, to make it a bit more emotive and Gothic. For the end, I wanted to do a transformation. One of the new features of Bloodborne is that a boss will change in some way as you fight it and the music would too, so I wanted to create my own version of that with the melody. That's pretty much it, thanks for listening!"
Very clean & focused concept, executed with sinister splendor. Some of the choral transitions between articulations/attacks stuck out a bit for me, but that's definitely picking nits, as this ReMix creates its own unsafe space of minor-key malevolence; for anyone who watched Jonathan Strange & Mr Norrell, it sounds like something they'd dance to at Lost-Hope, and "Burtonesque" might not be way off the mark. Neat idea to take a simple melodic motif and morph it into something that might have appeared on the same exact OST as a reprise; Alex has the chops and has lived so long in the Souls/BB musical universe that he can weave such webs with authenticity and style. Great, dark, enchanting & foreboding stuff!