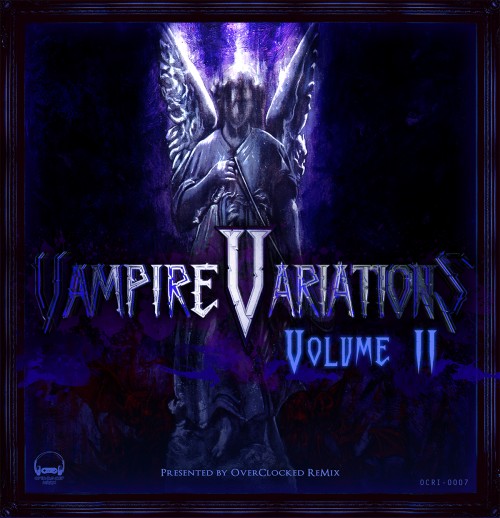 Album:

Vampire Variations: Volume II
A free
arrange

album, published by OverClocked ReMix on 2015-10-31
Credits
Arrangers
Composers
Performers
Discussion
Latest 2 comments/reviews; view the
complete thread
or
post your own
.
---

nitrozsz
on 2015-12-30 22:52:17
---
General Overview:
Volume II continues to pour out the Vampire Variations purpose of providing great arrangements of classic Castlevania music. Volume II is a little more varied in genre choice than volume I was, which I thought was a necessary improvement. Fans of rock arrangements will still enjoy this volume just as much as they did the previous volume. I actually found myself skipping less tracks here compared to the previous volume. Like the previous volume, I was left satisfied with this album at the end.
Album Strengths (AKA Personal Favs):
Track 1-1: Sinfonia del Diablo (Blood Relations of Heaven and Earth) by AngelCityOutlaw and Chernabogue
This track served as an excellent overture for this album. And even by itself, it's a great track creating a sense of embarking on an adventure of the grandest scale.
Track 1-3: Richter's Graveyard Groove (Cemetery) by Mega Beardo
Very intense, and exciting. Became extremely compelling when the synth strings were introduced. Very gothic, dark, and hardcore.
Track 1-4: Nosfearatu (Cross a Fear) by AngelCityOutlaw
One of the more eclectic tracks from this album. Loved the rock/electronic/orchestrta combo. Really worked well here.
Track 1-6: Transylvania Sound Machine (Ghost Ship Painting) by Stemage and Chunkstyle
So damn groovy. This was my favorite track from Rondo of Blood, and I absolutely love what was done here. It manages to improve on the original, while retaining what made the original so good in the first place.
Track 1-8: Phantasmal Hellfire (Wild Dance in Phantasmic Hell) by timaeus222
That piano intro really threw me off. Thought I was going to get something closer to the original version, or an orchestrated arrangement. Nope, got a really intense electronic boss fight here. The melody was intense, made even more intense with the aggressive background synth work. Next time I fight Shaft in Rondo of Blood, I might have this in the background.
Track 2-4: Satanic Spire by Gario
Nope, Phonetic Hero's Sonic CD remix is still the evilest

But this is still an excellent track. Loved the eerie and creepy blend of orchestra, electronic, and chiptune. Especially at the end when the speed changes, and everything becomes more and more distorted. It pulls you in with how fun it sounds, and then tries to take over your soul.
Track 2-11: Season of the Witch (Together Forever) by Brandon Strader
I had a feeling that this was a direct sequel to Vampire's Kiss. Sounds just as good too in terms of quality. The brass/guitar combo sounds really good here. I almost wish this was the last track of the volume, as it would have made an excellent outro to this album. The voice samples were (not surprisingly) used very well here, especially the "finish it" part.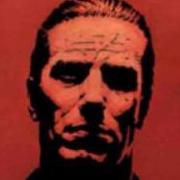 Liontamer
on 2015-10-31 11:04:34
---
Following the success of the first album in October 2011, Alexandre Mourey (Chernabogue) and KNGI.org are proud to present Vampire Variations: Volume II – a whole new tribute album to the Castlevania series, released on October 31, 2013.
This new album focuses on two major games from Konami's series: Rondo of Blood (PC Engine CD, 1993) and Bloodlines (Genesis, 1994), and on the music composed by akiropito, Keizo Nakamura, Tomoko Sano, Mikio Saito (Rondo of Blood), and Michiru Yamane (Bloodlines).
But this time, we decided to put it to the next level: 2 albums, more than one and a half hours of music, more than 25 musicians and performers, and full album artwork. Everything was done by fans, for fans, to celebrate the games' anniversary.
The project's musicians were asked to arrange the tracks the way they wanted to, and to create their own vision of the soundtracks. The project features several different genres, including orchestra, metal, funk, electronic music, and many others. In order to respect the work of the artists, no final mixing or mastering was applied to the project.
The project's artwork was created to bring the universe of Castlevania to life, but also to give Vampire Variations its own visual identity. Unlike the first project, different covers were designed for the second one to allow listeners to chose the one they prefer.
I would like to thank all the people who made this happen, who trusted me, and who dedicated their work for the project. I truly hope you will enjoy this new musical experience, as much as I enjoyed directing this project. The Dark Lord is rising once again. Hold your crucifixes close. What an horrible night to be cursed once more...
-Alexandre "Chernabogue" Mourey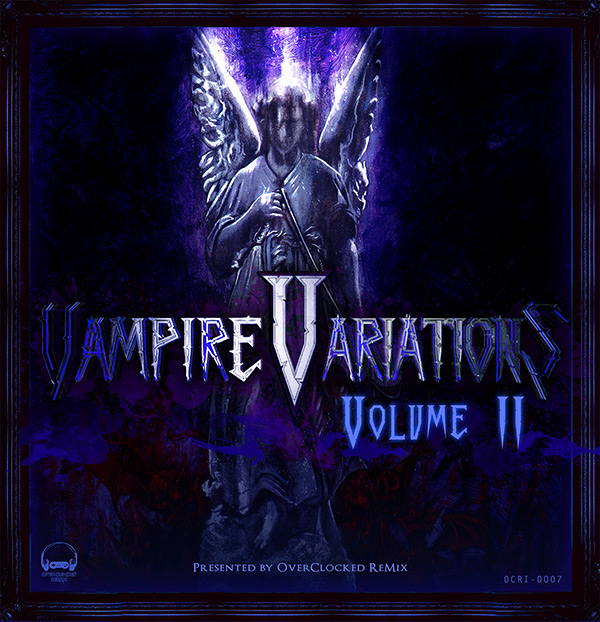 Content Policy
(Submission Agreement and Terms of Use)
Page generated Sat, 28 Jan 2023 04:44:10 +0000 in 0.2531 seconds
All compositions, arrangements, images, and trademarks are copyright their respective owners. Original content is copyright OverClocked ReMix, LLC. For information on RSS and JavaScript news feeds, linking to us, etc. please refer to resources for webmasters. Please refer to the Info section of the site and the FAQ available there for information about the site's history, features, and policies. Contact David W. Lloyd (djpretzel), webmaster, with feedback or questions not answered there.